Rose Creek Nature Preserve
Welcome to the
Rose Creek Nature Preserve!
---
The Rose Creek Nature Preserve is a special place located only 7.5 miles northwest of Pullman, Washington, near Albion. Visitors are welcome year-round, dawn to dusk, 7 days a week.
The Rose Creek Nature Preserve is the best example of the distinct quaking aspen-black hawthorn-cow parsnip community type of its kind remaining in the endangered Palouse meadow steppe ecosystem. The 22-acre preserve is bisected by Rose Creek with a plant community of native bunchgrass species in the upland, and a lush community of species such as Fendler's waterleaf, and purple trillium in the wet meadow.
In December 2008, after three years of managing the Preserve for The Nature Conservancy of Washington, The Nature Conservancy of Washington transferred title of the land to PCEI. As the new owners of the Preserve, PCEI maintains the high standard of care and concern for the historical preserve. In 2011, PCEI received a generous donation of 2.4 acres of land from Fred Hudson (son of George and Bess Hudson who made the original 12-acre donation to the Nature Conservancy). Thank you, Fred for carrying on the wonderful stewardship of your parents!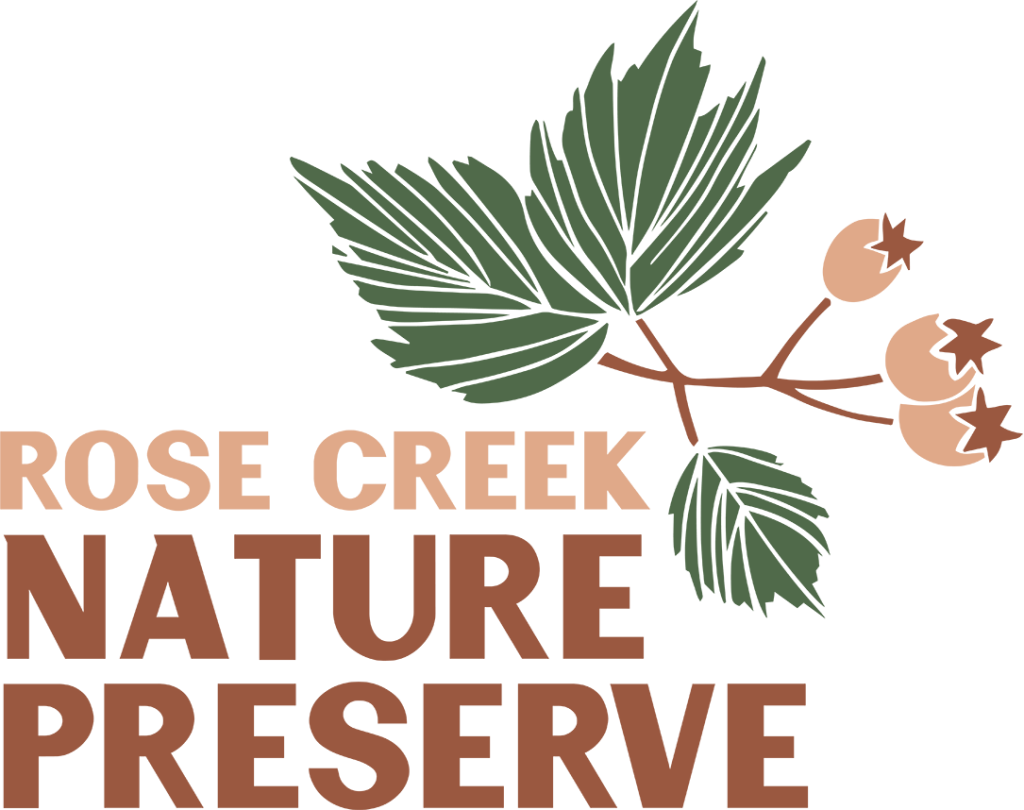 ---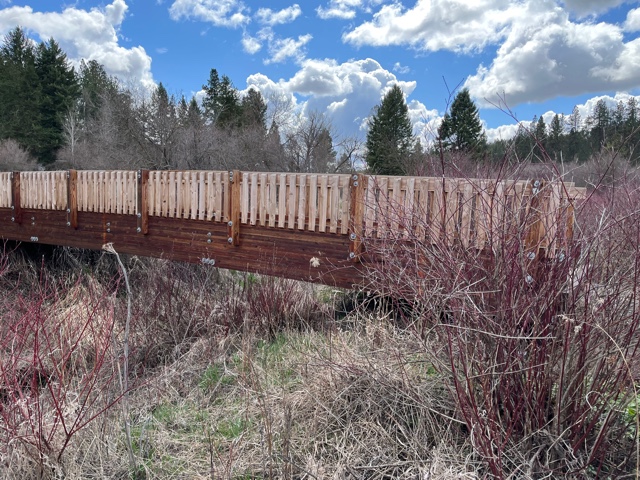 How To Get Here
From Pullman: At the intersection of Grand and Stadium way take Grand/Highway 27 North 1.4 miles. Left on Pullman-Albion Road heading West 1.8 miles. Take a right on Banner Road (gravel) heading North for 3.6 miles. Take a left on the Palouse-Albion Road heading west for 1.9 miles take a right on Shawnee Road. At the Y intersection bear left and drive .1 miles to the small parking area on the right. Please see area and road maps for details. Google Maps Directions
From Albion: From the Pullman-Albion Road turn right on to Main Street, which becomes Old Albion Road (gravel). Proceed 2.8 miles and turn left on Shawnee Road (formerly known as Four Mile Road). Continue bearing left for half a mile to the preserve, which is on the right.
Once parked, walk the short distance down the private driveway taking the trail to the left, prior to crossing the bridge.
---
Once You're Here
Stay on designated trails
No motorized vehicles or mountain bikes
No horses and/or horseback riding
No hunting or use of guns and paintball
Disturbing or collecting plants or animals is prohibited, as are recorded bird calls
No smoking, pets, overnight camping, wood cutting or fires