History of PCEI
Our mission is to increase citizen involvement in decisions
that affect our region's environment.
Our Goals

To encourage sustainable living, provide experiential learning, and offer opportunities for serving in our community, while actively protecting and restoring our natural resources.

To promote the ecological health and social welfare of the Palouse-Clearwater region.

To actively participate in the conservation, preservation, and restoration of environmentally sensitive lands, natural areas, and unique ecosystems.

To provide forums for the free exchange of views in matters of concern to the public.

To inform and educate the public on issues of importance to the sustainable future of the Palouse-Clearwater region thus promoting a well-informed, active and concerned citizenry.
Find out more by watching this short video and then visit us in person at the PCEI Nature Center! Thank you, Kendyl Landeck, for the incredible amount of work you put into making this wonderful video for us!
Awards and Recognition
---
2012
Engineering Excellence Honor Award from ACEC Oregon (American Council of Engineering Companies of Oregon) for PCEI's Paradise Creek Ecosystem Restoration Design-Build Project.
2011
Excellence in Civic Engagement from Washington State University's Center for Civic Engagement in recognition of PCEI's commitment to learning through campus-community engagement.
2008
Progressive Environmental Leader of the Year, presented to Tom Lamar, PCEI's Executive Director at United Vision for Idaho's 11th Annual Progressive Celebration and Awards Dinner on January 9, 2009.
2007
Certificate of Appreciation from the City of Pullman / Washington State University to recognize PCEI's participation in Cougar Pride Days 2007
Certificate of Recognition from Sustainable Table and the Eat Well Guided Tour of America to PCEI for exemplary efforts in promoting local, sustainable food and for being part of the 2007 Pie Across America and the Eat Well Guided Tour of America.
2006
Certificate of Appreciation from ASES (American Solar Energy Society) National Solar Tour in recognition of PCEI's contribution to public education through participation in demonstrating renewable energy, energy efficiency, and conservation in the built environment toward a sustainable energy economy.
Mayor's Award Honorable Mention from the City of Pullman for PCEI's Commitment to community, pride in work and attention to detail in Cougar Pride Days 2006.
2003
Certificate of Thanks from University of Idaho Civic Education Project to PCEI's Community Garden and Paradise Creek Cleanup for their partnership with Saturdays of Service and dedication to the Moscow Community
Certificate of Appreciation from Washington State University College of Agriculture and Home Economics and Career Fair.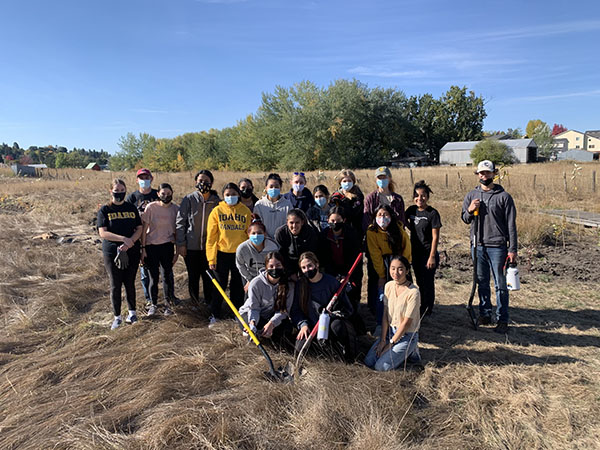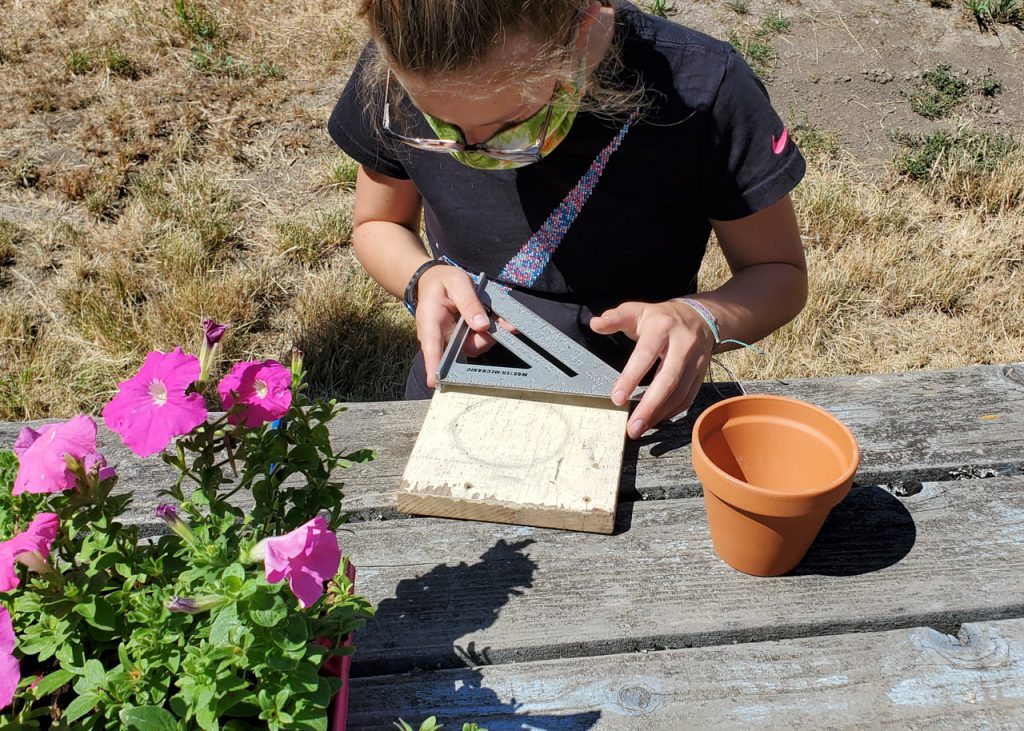 Avista Utilities
Since 2002, Avista Utilities has offered the Buck a Block program to customers as a choice to offset the environmental impacts of the energy they use. Avista Utilities has established a Buck a Block Solar Grantto further promote renewables and the Buck-A-Block program for the installation of solar energy projects.
PCEI thanks Avista Utilities for the Buck a Block grant that helped us install 22 new solar panels at the PCEI Nature Center in June 2015!
Thomas O. Brown Foundation
The Thomas O. Brown Foundation is a small, private family foundation whose mission is to provide financial support to organizations that protect and preserve National Parks and other places of natural beauty in the United States. One of the core goals of the Foundation is to fund organizations that promote outdoor education and outreach.
PCEI thanks the Thomas O. Brown Foundation for funding the Thomas O. Brown Learning Greenhouse.
Clearwater Paper Corporation
The Clearwater Paper Corporation gives to a variety of organizations and causes that have a broad impact and touch many lives in the communities where their facilities are located.
Since 2009, Clearwater Paper Corporation has provided vital funding (and employee volunteerism) towards PCEI's conservation and restoration projects in the Lewiston-Clarkston Valley.
Inland Northwest Community Foundation
The mission of the Inland Northwest Community Foundation is to foster vibrant and sustainable communities in the Inland Northwest.
PCEI thanks INCF for its support of accessibility efforts at the PCEI Nature Center. This year's grant helped to make the Nancy Taylor Pavilion and Stage and the Thomas O. Brown Learning Greenhouse accessible to all users.
The Giving Circle: Moscow Women Giving Together
The Moscow Giving Circle is a group of women who fund efforts that improve life for residents of Moscow and Latah County, address local environmental concerns, and enhance community resources.
PCEI thanks the women of the Moscow Giving Circle for supporting our educational programs.
SelectHealth
For more than 25 years, SelectHealth has been committed to helping members stay healthy and providing access to the highest quality of care. As part of Intermountain Healthcare, SelectHealth shares a nonprofit mission of healthcare excellence.
PCEI thanks SelectHealth for their generous support of our educational programs.
T.R.E Tree Service
Since 1997, T.R.E. Tree Service offers affordable, reliable and efficient tree and shrub removal services in Lewiston, Clarkston, Moscow, Pullman and the surrounding areas.
PCEI thanks TRE Tree Service for keeping us supplied with wood chips for our PCEI Nature Center trails.
Walmart
PCEI thanks Walmart for their support of our 2015 Pullman Stream Cleanup.
Landgrove Coffee
Landgrove Coffee is a small, family run roastery located in Northern Idaho dedicated to providing outstanding coffees for their customers.
PCEI staff and volunteers are grateful to Landgrove Coffee for keeping us fueled with coffee beans for our daily grind.
A special thank you to …
Idaho Department of Environmental Quality | U.S. Forest Service | City of Moscow | City of Pullman | University of Idaho