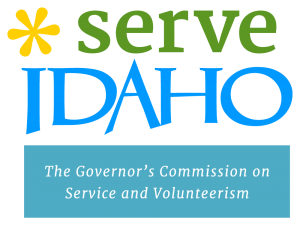 When you choose to participate in one of our AmeriCorps Placement Programs, you become part of a nationwide family of AmeriCorps members, community volunteers, and agencies that are called to action.

2021-2022 Member Benefits (for full time members)
$15,100 Living Stipend (before taxes)
Health Insurance, Child Care and Food Stamps (if qualified)
Member Development (i.e. workshops, trainings, volunteering, conferences)
Experience in the field, networking, ample opportunities for professional development
$6,345 Education Award (to use towards repaying a qualified loan or continuing education)
Positions for the PCEI AmeriCorps program for the 2021-2022 service year will be posted here and on the AmeriCorps website. For positions available in the Portland area with the Confluence Environmental Center, please contact our main office at 208-882-1444.
Other Useful Links