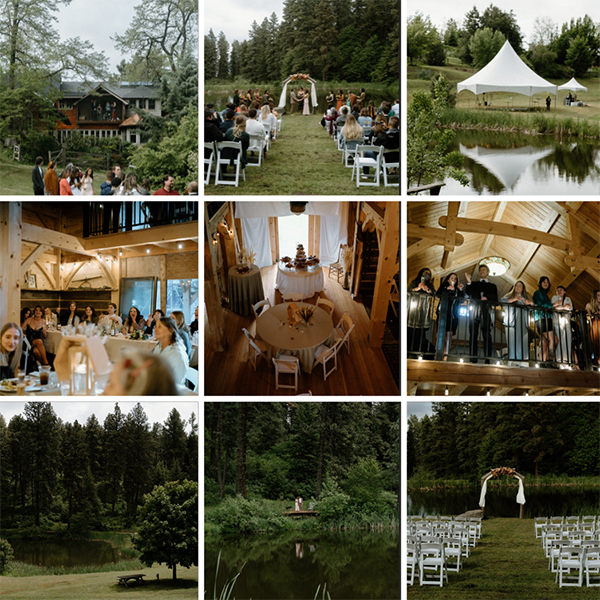 Are you looking for the perfect place for a wedding, employee retreat, or party? Paradise Ridge Retreat is a beautiful property just minutes from Moscow, Idaho, and is a wonderful venue for events of all kinds.
PCEI partners with the owners of Paradise Ridge Retreat and assists with the reservations of the venue. Reservations at Paradise Ridge Retreat include use of the outdoor space as well as the spacious home, including a kitchen, primary suite with balcony, living room, dining room, bathroom, porch, and recently added large open two story entertainment area. There is plenty of parking on-site.
Paradise Ridge Retreat is the location of PCEI's ENGAGE summer camps.
If you're interested in finding out more or taking a tour, email us at info@pcei.org or call 208-882-1444!