Welcome to PCEI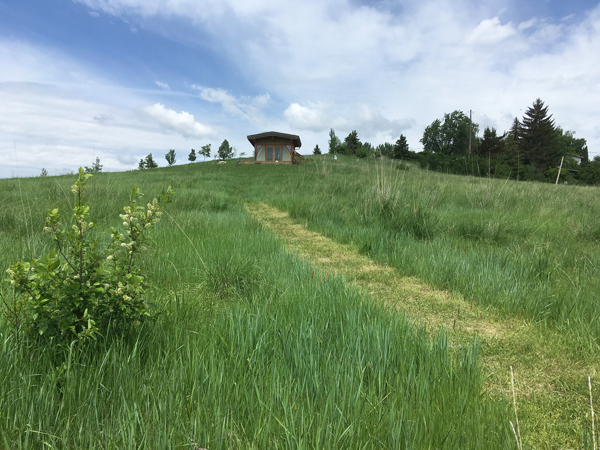 We connect people, place and community. Our programs encourage sustainable living, provide experiential learning, and offer opportunities for serving in our community, while actively protecting and restoring our natural resources. We invite you to learn more about opportunities to engage with us below.
Visit Our Nature Center and Nature Preserve
Enjoy trails, wetlands, outdoor art, and sustainable features at the PCEI Nature Center and unique habitats at the Rose Creek Nature Preserve. Open dawn to dusk 7 days a week. Please follow CDC guidelines while you are visiting including staying six feet or more from other visitors.
Job Opening: Community Engagement Coordinator
The Palouse-Clearwater Environmental Institute (PCEI) is looking to hire a Community Engagement Coordinator to support the mission and vision of PCEI by managing membership and volunteer initiatives; coordinating and scheduling key community events; and communicating PCEI's activities and accomplishments to the communities which PCEI serves. Click here for details and how to apply.
A Refuge for All to Enjoy
All of us at PCEI understand that this is a difficult time for our local businesses, schools and families. We would like to invite you to come to the PCEI Nature Center to de-stress, relax, walk, wander and enjoy nature during this challenging time.

Visiting the Nature Center is free and so are the following activities you can enjoy while you are here:
Have a Picnic! Bring a blanket, snacks, books or coloring books for the little ones to enjoy the peaceful atmosphere here.
Walk, Stroll or Roll along our universally accessible pathway
Explore over a mile of trails (please pick up after your furry companions!)
Bring the kids to get fresh air and healthy exercise (don't forget the hand sanitizer!)
Get Pumped on our kid-friendly Pump Track
Please follow CDC guidelines while you are visiting including staying six feet or more from other visitors.
Volunteering
PCEI is excited to offer volunteer opportunities to get outside as a an individual or a household and to keep your hands and minds busy while daily routines are changed in response to COVID-19. For more information, visit PCEI's GivePulse page to sign up for volunteer opportunities or email serving@pcei.org.
Growing Our Community One New Member at a Time
A message from Doug Heckman, PCEI Board President
We've enjoyed a banner year at PCEI. We've put a ton of effort into planning meaningful education programs, restoring at-risk stream ecosystems, hosting fun parties and events, and keeping up with maintenance at the PCEI Nature Center and Rose Creek Nature Preserve.
To maintain and grow our programs, we also need to maintain and grow our PCEI community. Memberships help us improve PCEI's natural spaces, provide more stellar events, and deliver more educational programs. Plus, a strong membership base gives us more credibility and strength when applying for grants. Please consider joining the PCEI community.