Welcome to PCEI
We connect people, place and community. Our programs encourage sustainable living, provide experiential learning, and offer opportunities for serving in our community, while actively protecting and restoring our natural resources.

Enrollment for our summer camps is limited, so reserve a spot soon!
We are so excited for what's coming up this summer. Click below to learn more about each of the following camps, which meet at the beautiful 400-acre Paradise Ridge Retreat. Tuition assistance is available; please ask!
🌿 Palouse Roots Summer Camps (Ages 4 – 7)
Choose your days or come the whole week! Camp costs $40/day ($200/week), and meets 9:00am-1:00pm.
Week of June 20th – June 24th
Week of June 27th – July 1st
Week of July 11th – July 15th
Week of July 18th – July 22nd
Week of July 25th – July 29th
🌿 ENGAGE Summer Camps (Ages 7 – 14)
Each weekly camp runs from 10:00am-3:00pm.
Week of June 14th – June 17th: $160 (4 days, starts on Tuesday)
Week of June 27th – July 1st: $200
Week of July 11th – July 15th: $200
Week of July 18th – July 22nd: $200
🌿 STREAM Team Camp (Girls entering 6th – 9th grades)
June 13th – 17th, 10:00am-3:00pm (9:00am start on Tuesday, June 14th).

If you aren't receiving PCEI's emails, you might be missing out on some exciting events, programs, updates, job postings, and more! Just send us a quick message at info@pcei.org and let us know you'd like to join our email list, and then you'll be in the PCEI loop. We have lots of fun things coming soon!
Visit Our Nature Center and Nature Preserve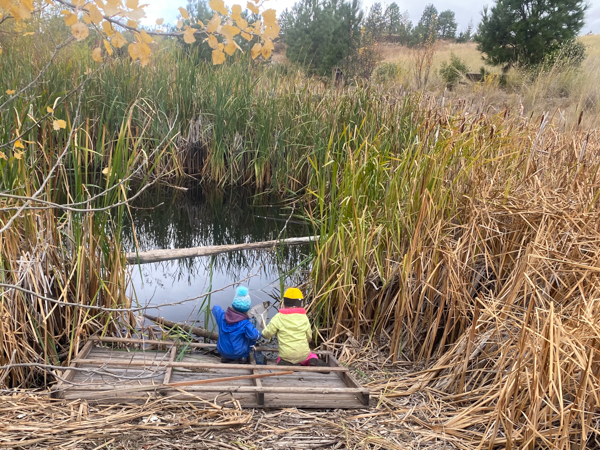 Enjoy trails, wetlands, outdoor art, and sustainable features at the Palouse Nature Center and unique habitats at the Rose Creek Nature Preserve. Open dawn to dusk, 7 days a week.
Below are some things to do while visiting the Palouse Nature Center:
Have a Picnic! Even on rainy or snowy days, you can eat under our covered pavilion
Walk, Stroll, or Roll along our universally accessible pathway
Explore over a mile of trails (please pick up after your furry companions!)
Bring the kids to get fresh air and healthy exercise
Get Pumped on our kid-friendly Pump Track
Growing Our Community One New Member at a Time
A message from Doug Heckman, PCEI Board President
We've enjoyed a banner year at PCEI. We've put a ton of effort into planning meaningful education programs, restoring at-risk stream ecosystems, hosting fun parties and events, and keeping up with maintenance at the PCEI Nature Center and Rose Creek Nature Preserve.
To maintain and grow our programs, we also need to maintain and grow our PCEI community. Memberships help us improve PCEI's natural spaces, provide more stellar events, and deliver more educational programs. Plus, a strong membership base gives us more credibility and strength when applying for grants. Please consider joining the PCEI community.