Welcome to PCEI
We connect people, place and community. Our programs encourage sustainable living, provide experiential learning, and offer opportunities for serving in our community, while actively protecting and restoring our natural resources. We invite you to learn more about ways to engage with us below.
We Appreciate Your Support!
Now until noon on December 12, enter to win a Kona UTE Cargo bike! Tickets can be purchased online for $5 each or 5 for $20. Just click "Buy Bike Raffle Tickets". Good luck! Thanks to Rolling Hills Bikes for this generous donation!
It's that time of year again…the Alternative Giving Market of the Palouse is here, and we're so happy to be participating in this year's event! If you're looking to give meaningful non-materialistic gifts this year, look no further! Just head to www.agmpalouse.org/, and start checking off your list. You choose the amount to donate, and you'll receive a card from the organization to give the recipient. Then, rest assured that you're making a real difference to local non-profit organizations. It's a win for all! Happy shopping!
Visit Our Nature Center and Nature Preserve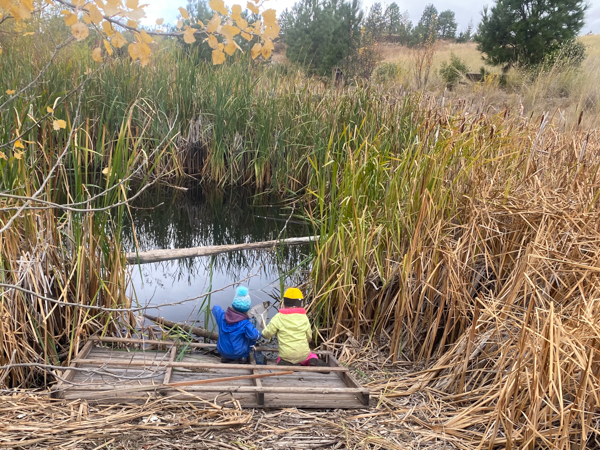 Enjoy trails, wetlands, outdoor art, and sustainable features at the Palouse Nature Center and unique habitats at the Rose Creek Nature Preserve. Open dawn to dusk, 7 days a week.
Below are some things to do while visiting the Palouse Nature Center:
Have a Picnic! Even on rainy or snowy days, you can eat under our covered pavilion
Walk, Stroll, or Roll along our universally accessible pathway
Explore over a mile of trails (please pick up after your furry companions!)
Bring the kids to get fresh air and healthy exercise
Get Pumped on our kid-friendly Pump Track
Growing Our Community One New Member at a Time
A message from Doug Heckman, PCEI Board President
We've enjoyed a banner year at PCEI. We've put a ton of effort into planning meaningful education programs, restoring at-risk stream ecosystems, hosting fun parties and events, and keeping up with maintenance at the PCEI Nature Center and Rose Creek Nature Preserve.
To maintain and grow our programs, we also need to maintain and grow our PCEI community. Memberships help us improve PCEI's natural spaces, provide more stellar events, and deliver more educational programs. Plus, a strong membership base gives us more credibility and strength when applying for grants. Please consider joining the PCEI community.