Welcome to PCEI
We connect people, place and community. Our programs encourage sustainable living, provide experiential learning, and offer opportunities for serving in our community, while actively protecting and restoring our natural resources.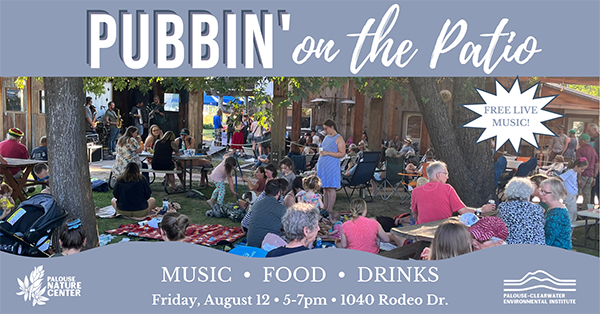 Join us on Friday, August 12th from 5-7pm at the Palouse Nature Center for another great evening of Pubbin' on the Patio. This week's musical guest is Yellow Dog Flats, and food and drinks will be served by Battleground food truck and Moscow Brewing Company. A special thanks to Hyperspud and the Palouse Divide Nordic Ski Club for sponsoring this great event!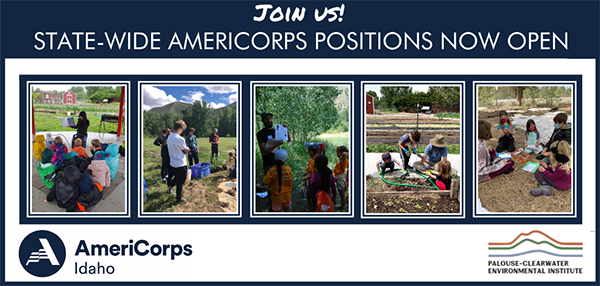 By joining PCEI's AmeriCorps, you gain great experience and truly make a difference in the environmental field. Check the AmeriCorps Placement Program page for information on member benefits, and see our open positions across the state. Consider joining us for a year of service and unforgettable experience!

The Rose Creek Nature Preserve has been protected as a historical National Natural Landmark by the National Park Service. We invite you to play a part in directly impacting the vibrancy and health of Rose Creek Nature Preserve by supporting it financially and/or as a volunteer. All financial gifts directly impact the preservation and maintenance of this protected area. Thank you for your support of this rare remaining Palouse Prairie landscape!
Visit Our Nature Center and Nature Preserve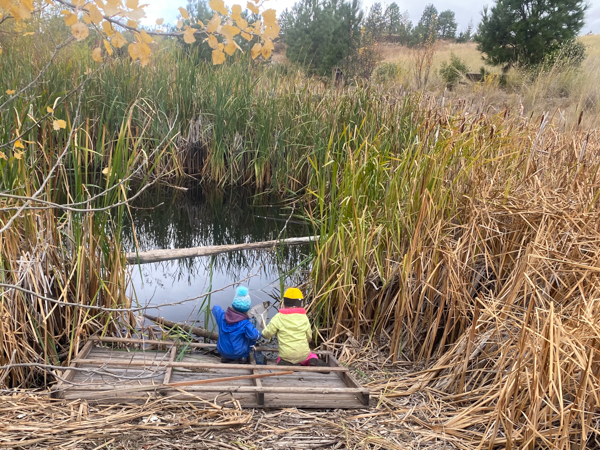 Enjoy trails, wetlands, outdoor art, and sustainable features at the Palouse Nature Center and unique habitats at the Rose Creek Nature Preserve. Open dawn to dusk, 7 days a week.
Below are some things to do while visiting the Palouse Nature Center:
Have a Picnic! Even on rainy or snowy days, you can eat under our covered pavilion
Walk, Stroll, or Roll along our universally accessible pathway
Explore over a mile of trails (please pick up after your furry companions!)
Bring the kids to get fresh air and healthy exercise
Get Pumped on our kid-friendly Pump Track
Growing Our Community One New Member at a Time
A message from Doug Heckman, PCEI Board President
We've enjoyed a banner year at PCEI. We've put a ton of effort into planning meaningful education programs, restoring at-risk stream ecosystems, hosting fun parties and events, and keeping up with maintenance at the PCEI Nature Center and Rose Creek Nature Preserve.
To maintain and grow our programs, we also need to maintain and grow our PCEI community. Memberships help us improve PCEI's natural spaces, provide more stellar events, and deliver more educational programs. Plus, a strong membership base gives us more credibility and strength when applying for grants. Please consider joining the PCEI community.