Welcome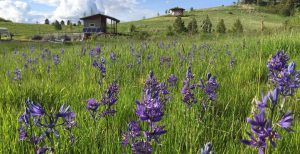 We connect people, place and community. Our programs encourage sustainable living, provide experiential learning, and offer opportunities for serving in our community, while actively protecting and restoring our natural resources. We invite you to learn more about opportunities to engage with us below.
Now Hiring — Join the PCEI Team
Are you looking to serve? We are looking for you! Join the PCEI team and AmeriCorps with this unique and fulfilling opportunity. We are seeking a hard working individual with initiative and a love of landscaping. We have 26.2 acres of open space, including: trails, orchards, lawns and gardens which all require attention throughout the year. This position also provides opportunity to work along side our staff assisting with restoration projects and education programs as well as engaging with volunteers. Learn more: PCEI Nature Center Landscaping Coordinator – Full Time AmeriCorps Position with benefits (11 months) Moscow, ID
Visit Our Nature Center
Enjoy trails, wetlands, outdoor art, Bikes for Tikes and more at the PCEI Nature Center. Located at 1040 Rodeo Drive in Moscow, Idaho. Open dawn to dusk 7 days a week.
The Pollinator Project
PCEI is cross-pollinating with local students, artists and businesses to bring to you a multi-phase project to raise awareness about pollinator health in our communities and to enhance the PCEI Nature Center. Learn more…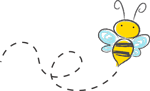 Make a Gift to Support Urban Pollinators!
Help Us Finish the Greenhouse!
The Thomas O. Brown Learning Greenhouse is a great addition to the PCEI Nature Center. Click here to learn more and make your gift today to help finish the Greenhouse!
95%
Funded
$145,393
Raised
146
Donors
$152,273
Goal

Theme is developed by Learn about Modafinil via modafinilresearch.com where you can learn about Modafnil and research

Help us finish the Learning Greenhouse at the PCEI Nature Center. Every contribution will make an impact, whether you donate $5 or $500. Thank you for your support!
Donate to the Greenhouse using PCEI's secure online donation form!