Welcome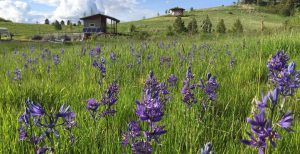 We connect people, place and community. Our programs encourage sustainable living, provide experiential learning, and offer opportunities for serving in our community, while actively protecting and restoring our natural resources. We invite you to learn more about opportunities to engage with us below.
Visit Our Nature Center
Enjoy trails, wetlands, outdoor art, Bikes for Tikes and more at the PCEI Nature Center. Located at 1040 Rodeo Drive in Moscow, Idaho. Open dawn to dusk 7 days a week.
Help Grow the Greenhouse!
Help build the Learning Greenhouse at the PCEI Nature Center and your contribution will make an impact, whether you donate $5 or $500. Every little bit helps. Thank you for your support!

Donate to the Greenhouse using PCEI's secure online donation form!
87%
Funded
$131,988
Raised
139
Donors
$152,273
Goal

Theme is developed by Learn about Modafinil via modafinilresearch.com where you can learn about Modafnil and research

The Pollinator Project
PCEI is cross-pollinating with local students, artists and businesses to bring to you a multi-phase project to raise awareness about pollinator health in our communities and to enhance the PCEI Nature Center. Learn more…