Welcome to PCEI
Stay in the loop! Sign up for our e-newsletter by emailing info@pcei.org.
We'll keep you posted on all of PCEI's events, programs, job postings, and more!
Encore Pubbin' on the Patio
We had so much fun at this summer's Pubbin' season that we are holding an ✨ Encore Pubbin' ✨ on Friday, September 22 from 5:00-7:00pm featuring The Chelseas! Mariana's Tamales will be serving dinner, and we'll have a variety of drink options available: Love's Kombucha, Micropolis Brewing, and Moscow Brewing Company. Come hungry, thirsty, and ready to spend another great evening together at the Palouse Nature Center to wrap up the season of Pubbin' on the Patio!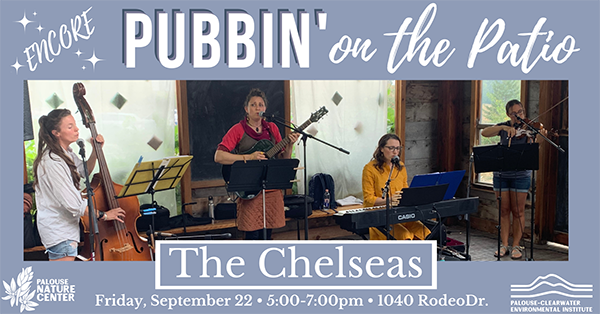 EV Charging at the Nature Center!
Thanks to a generous local donor, you can now charge your Tesla and non-Tesla electric vehicle at PCEI's Palouse Nature Center! Click here for more information.
Palouse Roots Now Enrolling
We invite your children ages 4-7 to join Palouse Roots Nature School for the 2023-2024 school year! Enrollment is now open, and school begins August 29th. Families can choose to participate in 2 or more days per week.
To learn more, email info@palouseroots.com!
Join Nature Explorers
Nature Explorers fall after school camp runs on Fridays from September 8th to November 17th, and the cost is $225. Tuition assistance and sibling discounts are available. Enrollment is now open—please email Brooke Lowry at explorenature@pcei.org with questions or to enroll. We look forward to spending time in nature with your child(ren) at the 26.2-acre Nature Center!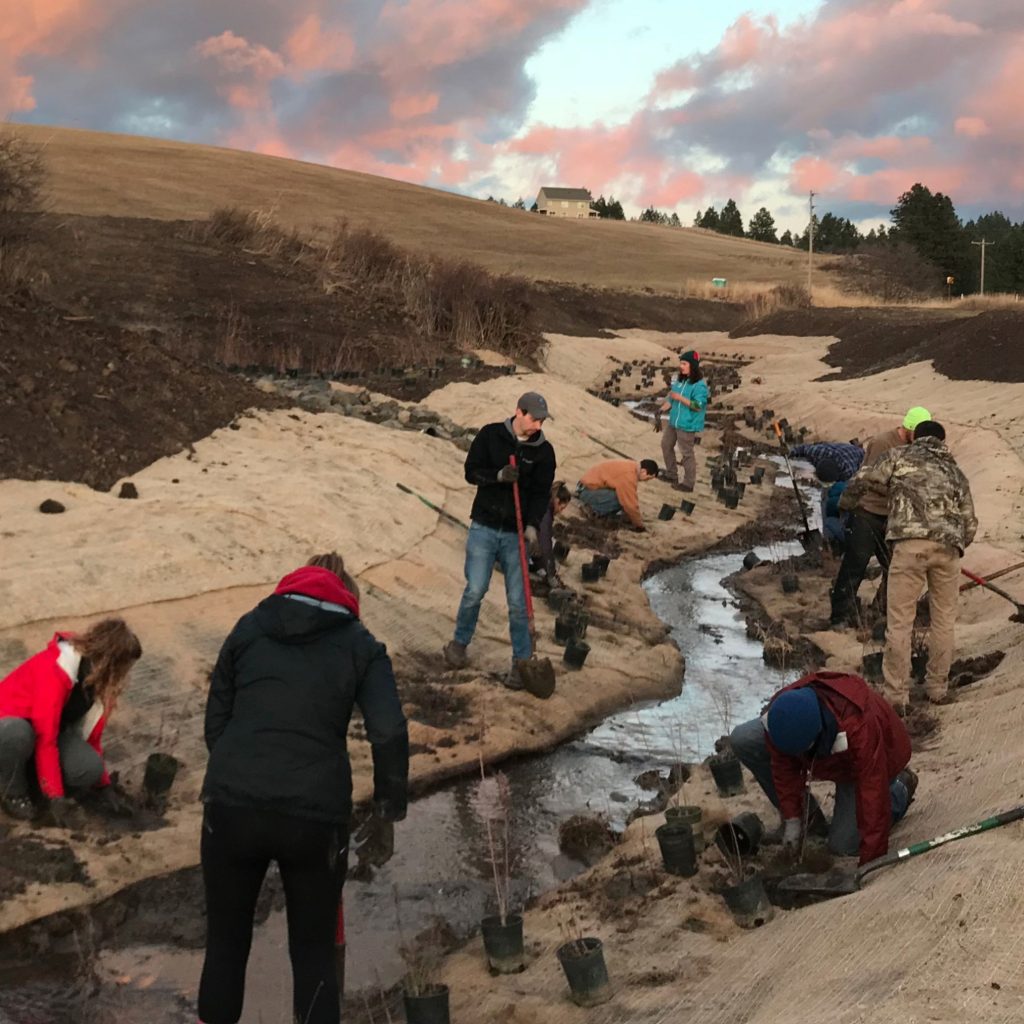 Growing Our Community One New Member at a Time

At PCEI we put a ton of effort into planning meaningful education programs, restoring at-risk stream ecosystems, hosting fun parties and events, and keeping up with maintenance at the PCEI Nature Center and Rose Creek Nature Preserve.
To maintain and grow our programs, we also need to maintain and grow our PCEI community. Memberships help us improve PCEI's natural spaces, provide more stellar events, and deliver more educational programs. Plus, a strong membership base gives us more credibility and strength when applying for grants. Please consider joining the PCEI community.
Visit Our Nature Center and Nature Preserve
Enjoy trails, wetlands, outdoor art, and sustainable features at the Palouse Nature Center and unique habitats at the Rose Creek Nature Preserve. Open dawn to dusk, 7 days a week. Below are some things to do while visiting the Palouse Nature Center:
Have a picnic! Even on rainy or snowy days, you can eat under our covered pavilion
Stroll or roll along our universally accessible pathway
Explore over a mile of trails (please pick up after your furry companions!)
Bring the kids to get fresh air and healthy exercise
Get pumped on our kid-friendly Pump Track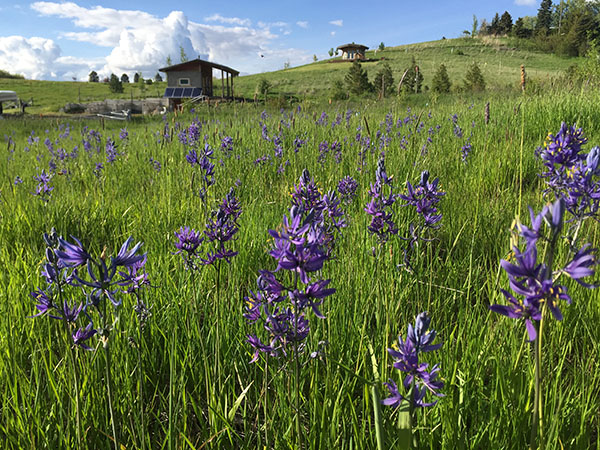 Palouse Center Nature
Moscow, ID
Located at 1040 Rodeo Drive in Moscow, Idaho, our 26.2 acre Palouse Nature Center is open dawn to dusk 7 days a week. Enjoy many unique features such as: nature trails, wetlands, a pump track, and more!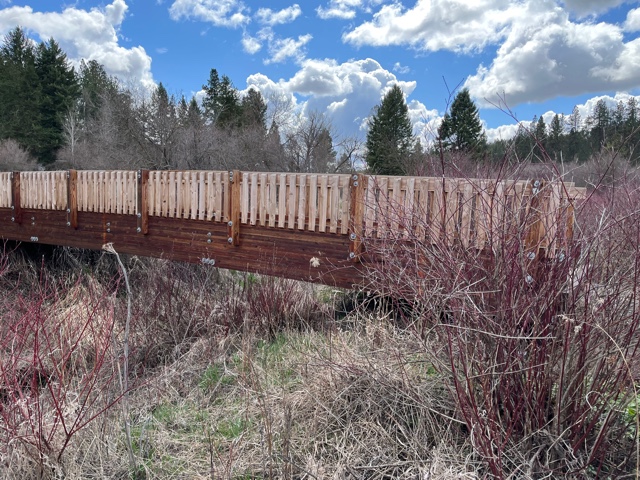 Rose Creek Nature Preserve
Pullman, WA
The 22-acre Rose Creek Nature Preserve is bisected by Rose Creek with a plant community of native bunchgrass species in the upland, and a lush community of species such as Fendler's waterleaf, and purple trillium in the wet meadow.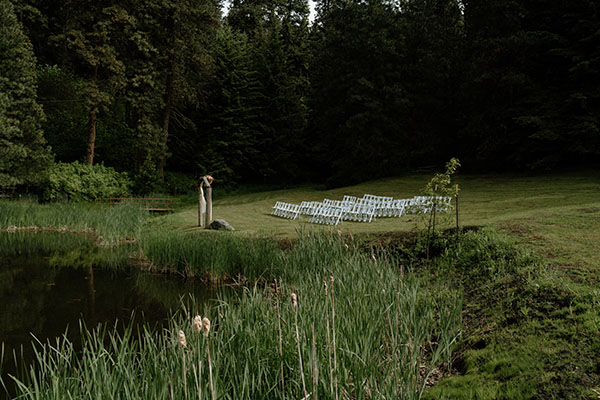 Paradise Ridge Retreat
Near Moscow, ID
Are you looking for the perfect place for a wedding, employee retreat, or party? Paradise Ridge Retreat is a beautiful property just minutes from Moscow, Idaho, and is a wonderful venue for events of all kinds.