Welcome!
We connect people, place and community. Our programs encourage sustainable living, provide experiential learning, and offer opportunities for serving in our community, while actively protecting and restoring our natural resources.
Annual Membership Celebration – Wednesday, November 29th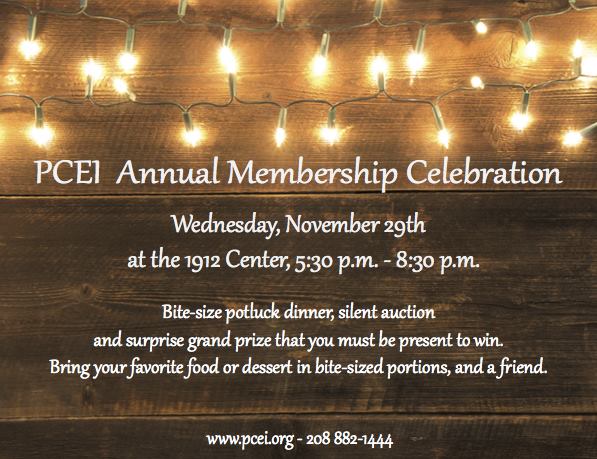 Come party with PCEI! Enjoy a bite-size potluck, silent auction, and a surprise grand prize (must be present to win). Bring your favorite food or dessert in bite-sized portions and bring a friend.
The celebration also includes plenty of potables (tea, coffee, beer and wine), music by Andy Pope, and a very short board election. Most of all, we invite you to eat, drink and enjoy the company of PCEI staff, volunteers and fellow supporters.
Remember, the more, the merrier so bring a friend (or two or three!) You are important to us and this celebration is a way for us to say thanks and to celebrate your support of the work we do at PCEI.
The Pollinator Project
PCEI is cross-pollinating with local students, artists and businesses to bring to you a multi-phase project to raise awareness about pollinator health in our communities and to enhance the PCEI Nature Center. Learn more…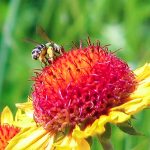 New Video: "We Are PCEI"
Learn more about what we do in this short video and then visit us in person at the PCEI Nature Center! Thank you, Kendyl Landeck, for the incredible amount of work you put into making this wonderful video for us!
Visit Our Nature Center
Enjoy trails, wetlands, outdoor art, Bikes for Tikes and more at the PCEI Nature Center.  Located at 1040 Rodeo Drive in Moscow, Idaho.  Open dawn to dusk 7 days a week.
Save
Save
Save
Save
Save
Save
Save
Save
Save
Save
Save
Save
Save
Save
Save
Save
Save
Save
Save
Save
Save
Save
Save
Save
Save
Save
Save
Save
Save
Save
Save
Save
Save
Save
Save
Save
Save