Welcome to PCEI
Stay in the loop! Sign up for our e-newsletter by emailing info@pcei.org.
We'll keep you posted on all of PCEI's events, programs, job postings, and more!
Join us for a Winter Soirée!
Come celebrate the season at the Nature Center on Saturday, December 16th from 2:00-5:00pm! Enjoy tapas, wine, and hot cider, live music, a silent auction, crafts (you'll go home with tokens of the holiday season that will make lovely gifts!), and great company. Join us at 4:00pm for a solstice spiral walk, and stick around to warm up by the fire.
Click to learn more about this free community event. We look forward to seeing you there!
Our New Little Free Library
Thanks to Cub Scout Pack 323, there's a new Little Free Library at the Nature Center! Pack 323 designed, built, and installed the library, which even features a living roof similar to the roof of the bike shelter behind it. Swing by the Nature Center to share a book or grab a book!
You can find our Little Free Library on their official map, but not all local libraries are registered. Click below for a printable map of little libraries around Moscow, courtesy of Chelsea Feeney.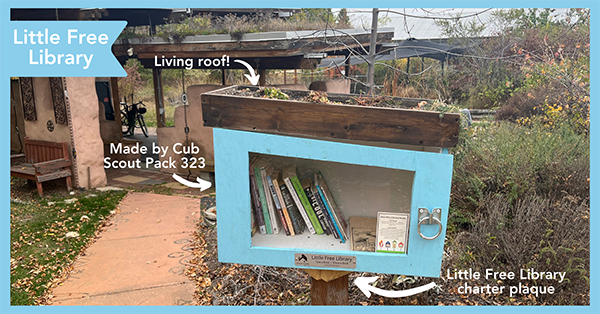 EV Charging at the Nature Center!
Thanks to a generous local donor, you can now charge your Tesla and non-Tesla electric vehicle at PCEI's Palouse Nature Center! Click here for more information.
Palouse Roots Now Enrolling
We invite your children ages 4-7 to join Palouse Roots Nature School for the 2023-2024 school year! Enrollment is now open, and school begins August 29th. Families can choose to participate in 2 or more days per week.
To learn more, email info@palouseroots.com!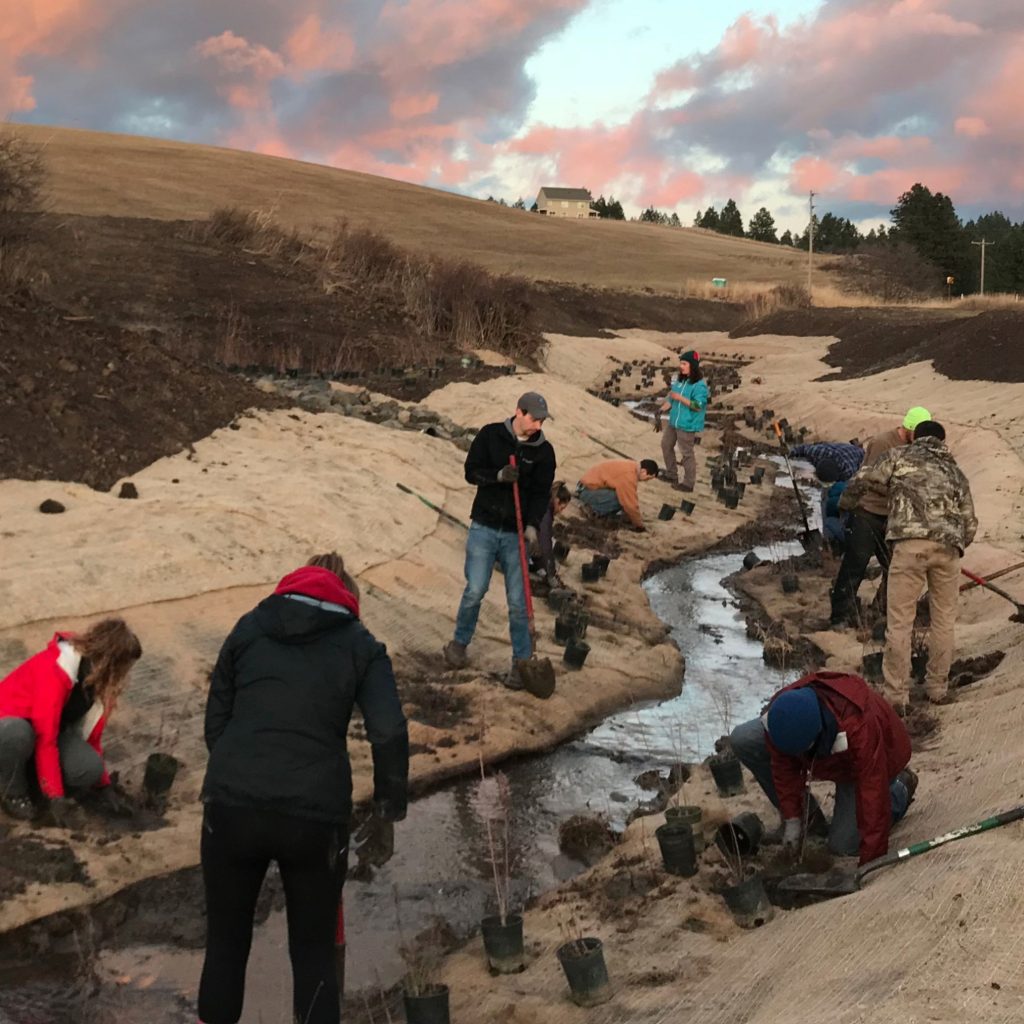 Growing Our Community One New Member at a Time

At PCEI we put a ton of effort into planning meaningful education programs, restoring at-risk stream ecosystems, hosting fun parties and events, and keeping up with maintenance at the PCEI Nature Center and Rose Creek Nature Preserve.
To maintain and grow our programs, we also need to maintain and grow our PCEI community. Memberships help us improve PCEI's natural spaces, provide more stellar events, and deliver more educational programs. Plus, a strong membership base gives us more credibility and strength when applying for grants. Please consider joining the PCEI community.
Visit Our Nature Center and Nature Preserve
Enjoy trails, wetlands, outdoor art, and sustainable features at the Palouse Nature Center and unique habitats at the Rose Creek Nature Preserve. Open dawn to dusk, 7 days a week. Below are some things to do while visiting the Palouse Nature Center:
Have a picnic! Even on rainy or snowy days, you can eat under our covered pavilion
Stroll or roll along our universally accessible pathway
Explore over a mile of trails (please pick up after your furry companions!)
Bring the kids to get fresh air and healthy exercise
Get pumped on our kid-friendly Pump Track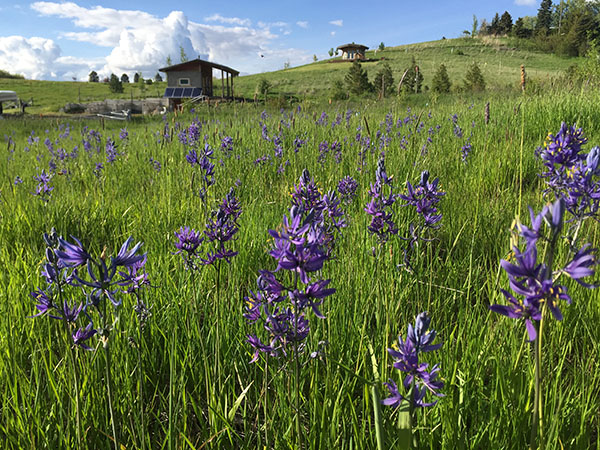 Palouse Center Nature
Moscow, ID
Located at 1040 Rodeo Drive in Moscow, Idaho, our 26.2 acre Palouse Nature Center is open dawn to dusk 7 days a week. Enjoy many unique features such as: nature trails, wetlands, a pump track, and more!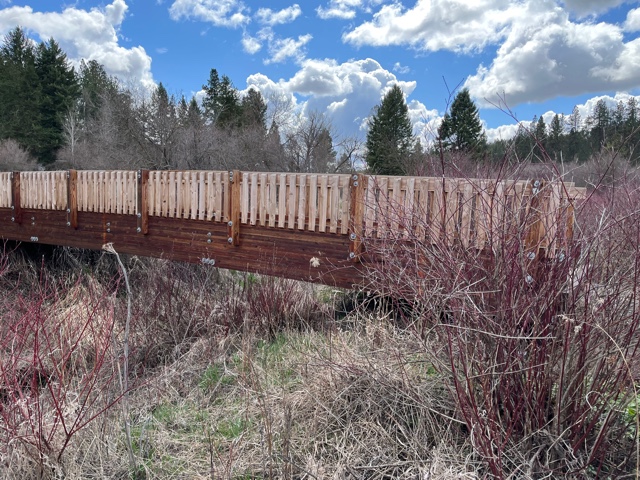 Rose Creek Nature Preserve
Pullman, WA
The 22-acre Rose Creek Nature Preserve is bisected by Rose Creek with a plant community of native bunchgrass species in the upland, and a lush community of species such as Fendler's waterleaf, and purple trillium in the wet meadow.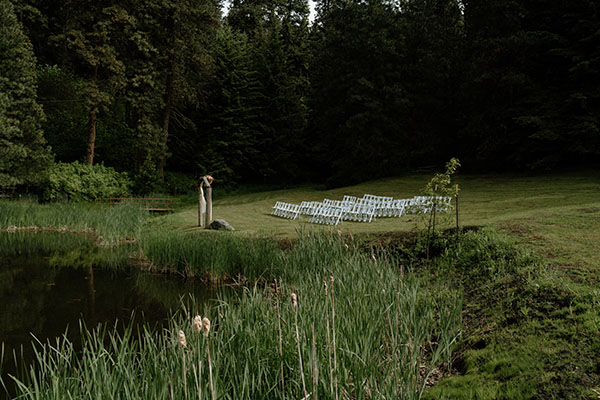 Paradise Ridge Retreat
Near Moscow, ID
Are you looking for the perfect place for a wedding, employee retreat, or party? Paradise Ridge Retreat is a beautiful property just minutes from Moscow, Idaho, and is a wonderful venue for events of all kinds.