Welcome!
We connect people, place and community. Our programs encourage sustainable living, provide experiential learning, and offer opportunities for serving in our community, while actively protecting and restoring our natural resources. We invite you to learn more about opportunities to engage with us below.
Support PCEI Through Idaho Gives – May 3, 2018
On Thursday, May 3rd, every dollar donated to the Palouse-Clearwater Environmental Institute (PCEI) through Idaho Gives goes to support education, restoration, nature trails and overall outdoor happiness.
The Pollinator Project
PCEI is cross-pollinating with local students, artists and businesses to bring to you a multi-phase project to raise awareness about pollinator health in our communities and to enhance the PCEI Nature Center. Learn more…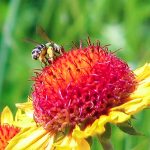 Volunteer Internships Available
Consider applying for one of our many internship opportunities this spring and summer: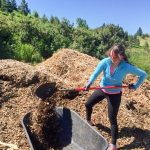 Learn more about innovative perspectives on our natural world. Presenters are researchers from Washington State University, University of Idaho, other nearby Universities, and local organizations or agencies with something to share. We host this event monthly at partnering downtown venues and it's always FREE. Learn more.
New Video: "We Are PCEI"
Learn more about what we do in this short video and then visit us in person at the PCEI Nature Center! Thank you, Kendyl Landeck, for the incredible amount of work you put into making this wonderful video for us!
Visit Our Nature Center
Enjoy trails, wetlands, outdoor art, Bikes for Tikes and more at the PCEI Nature Center.  Located at 1040 Rodeo Drive in Moscow, Idaho.  Open dawn to dusk 7 days a week.
Save
Save
Save
Save
Save
Save
Save
Save
Save
Save
Save
Save
Save
Save
Save
Save
Save
Save
Save
Save
Save
Save
Save
Save
Save
Save
Save
Save
Save
Save
Save
Save
Save
Save
Save
Save
SaveTheme by : Adderall and learn about how to buy Adderall online via ,buyadderallonline247 if you are looking to buy Adderall online 247