The Palouse-Clearwater Environmental Institute (PCEI) Nature Center is the home of the John Crock Learning Nursery. If you are interested in planting native plants on the Palouse, the plants in PCEI's nursery are for sale. The Nursery offers 20+ species of native shrubs and trees. The plants are also used at restoration sites across the Palouse-Clearwater region. The Nursery is open to the public for retail sales during normal business hours.
Pricing
Individual Plants: 1-gallon $12 each.
Want to buy in bulk? Buy 100 or more $10 each.
2021 Availability
The following plants are normally available in our Nursery but availability can vary due to supply and season. Please contact us at 208-882-1444 or restoring@pcei.org for current availability.
Shrubs and Trees
---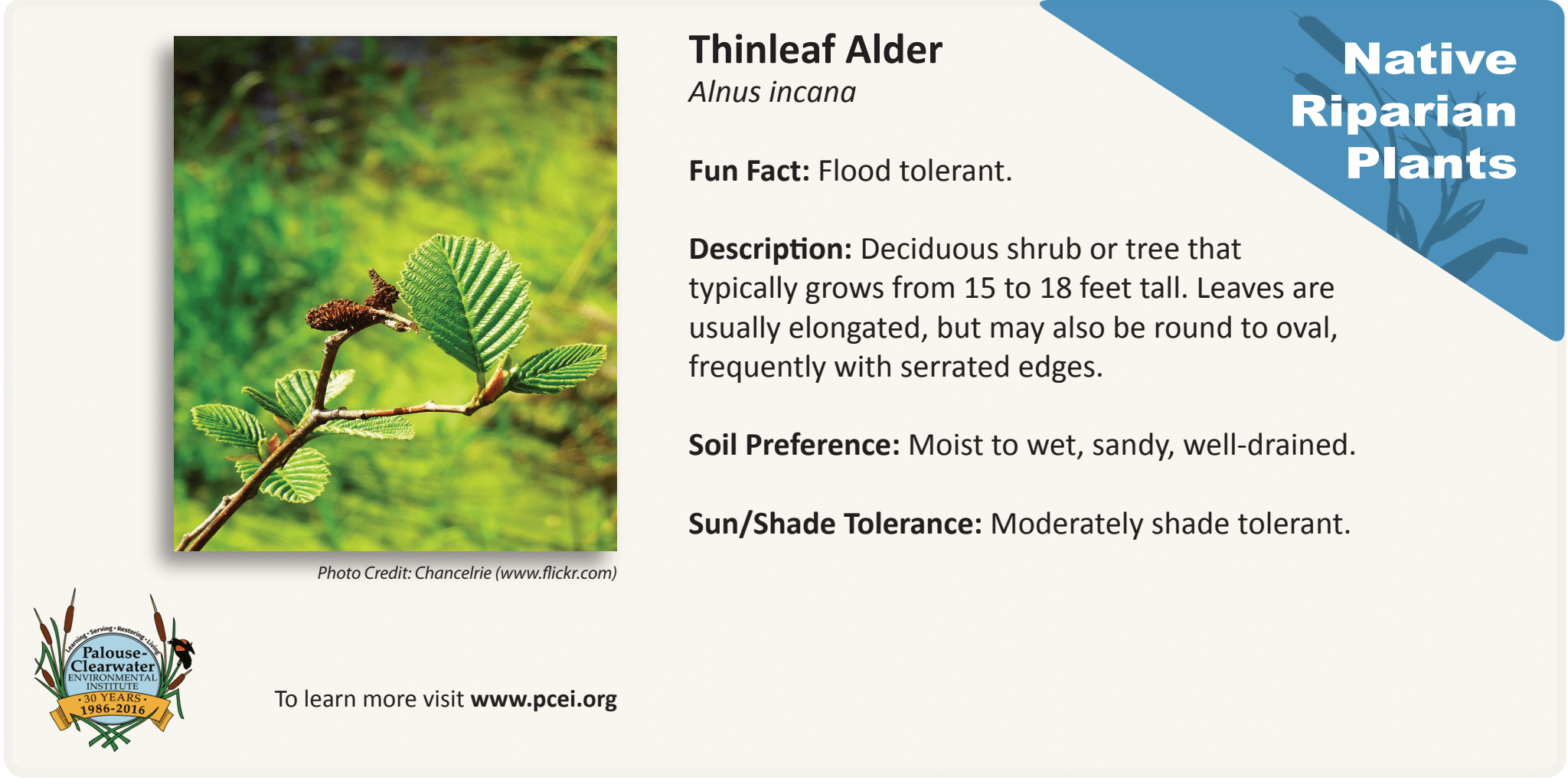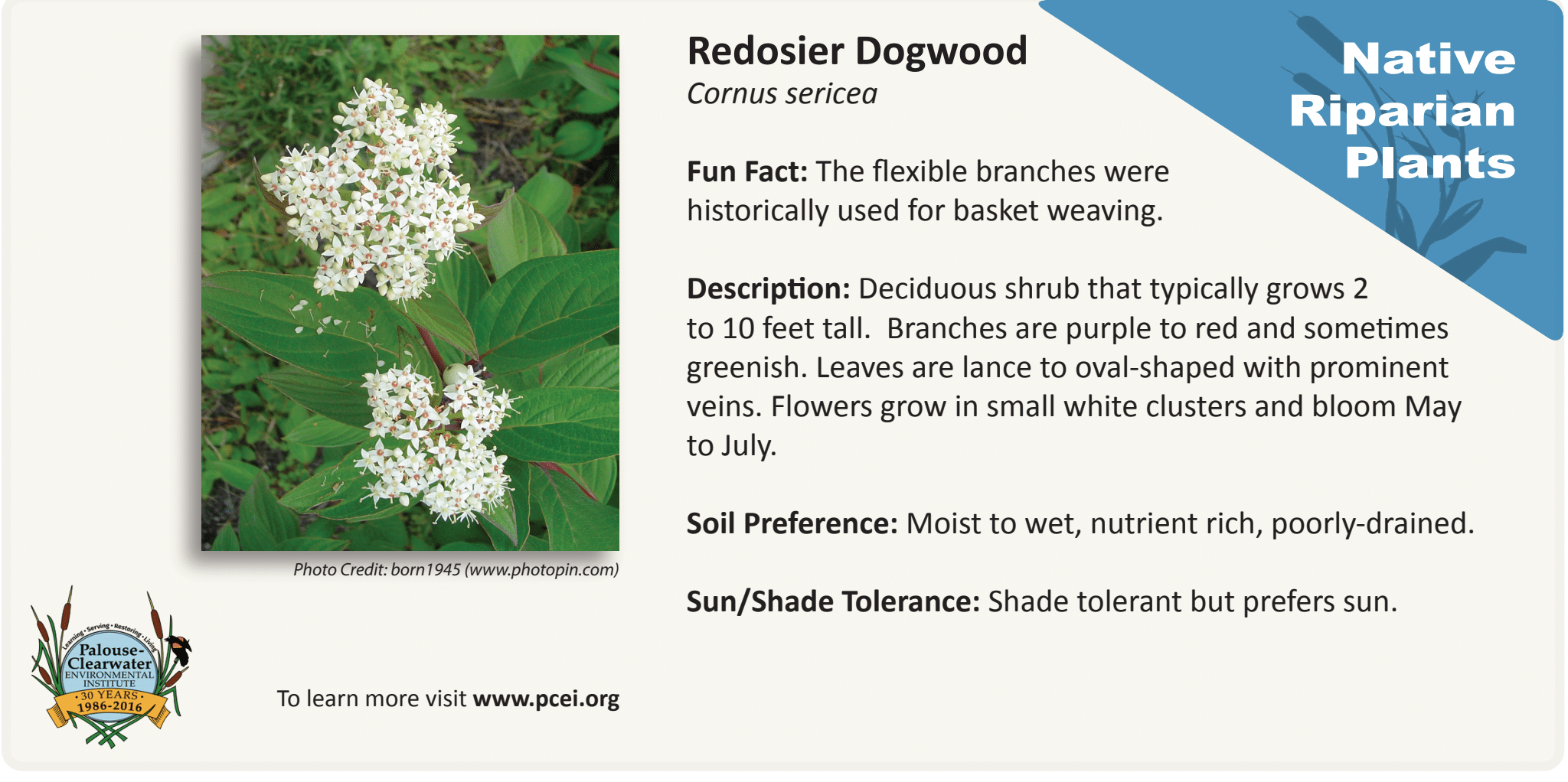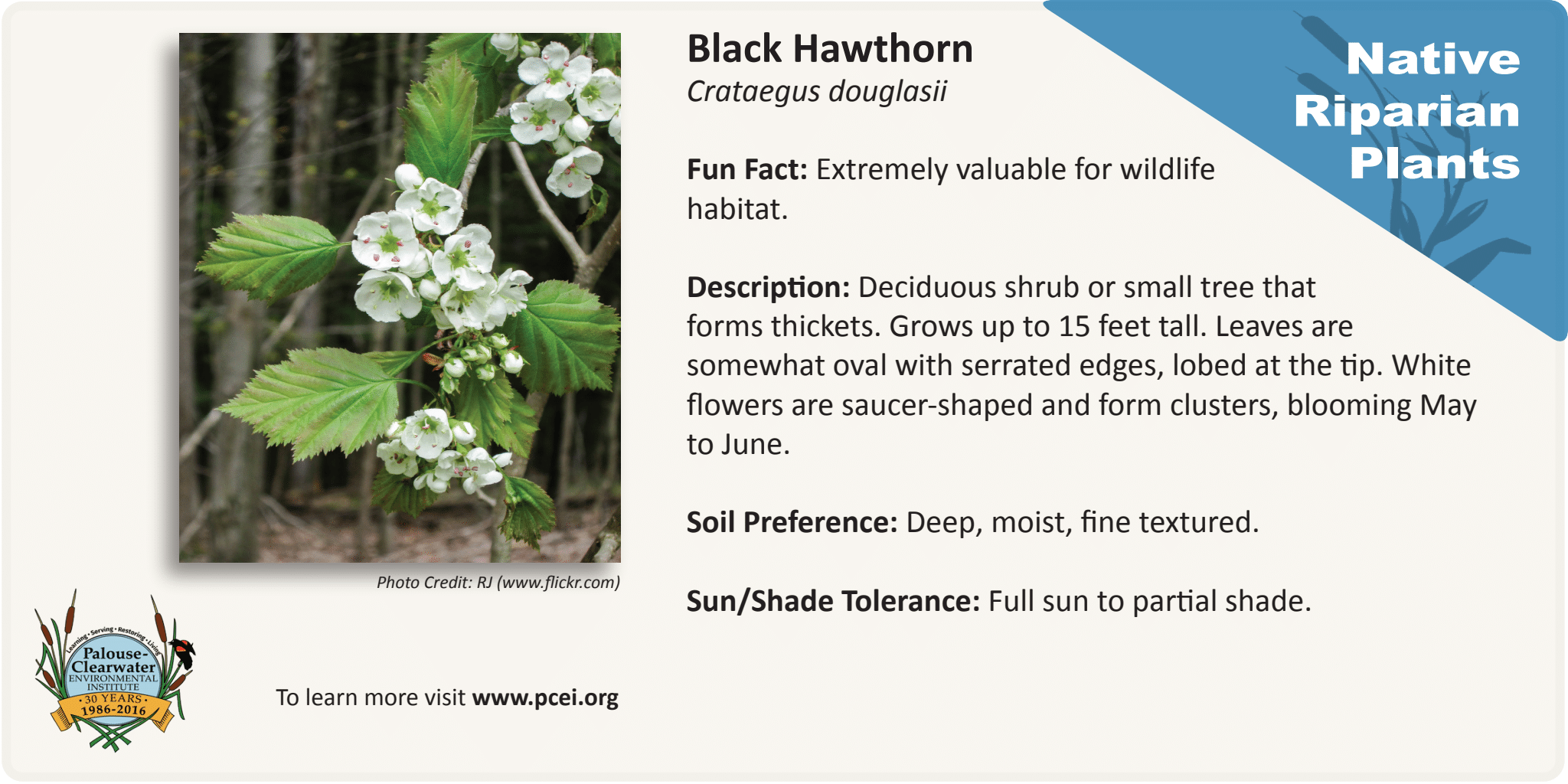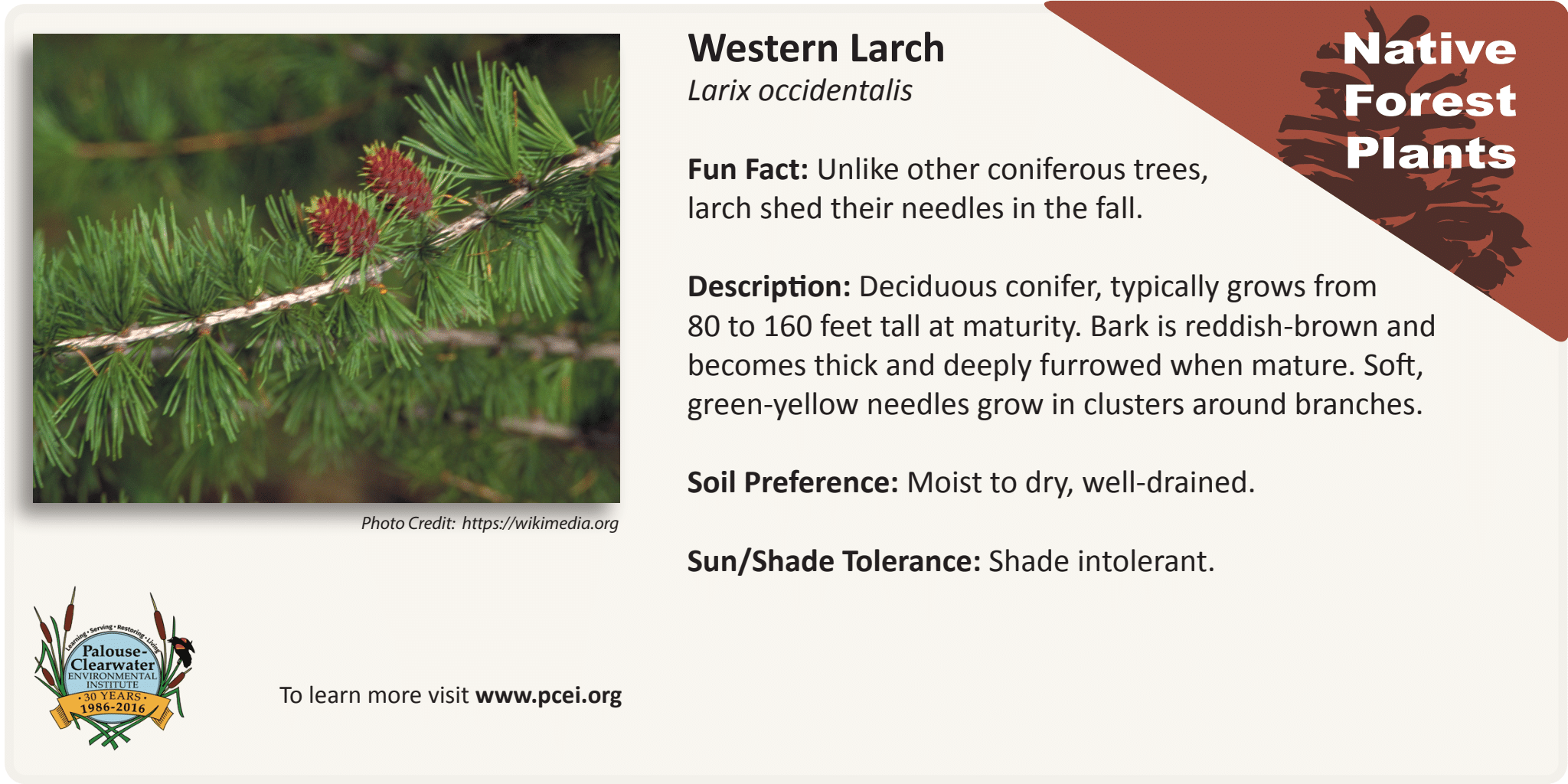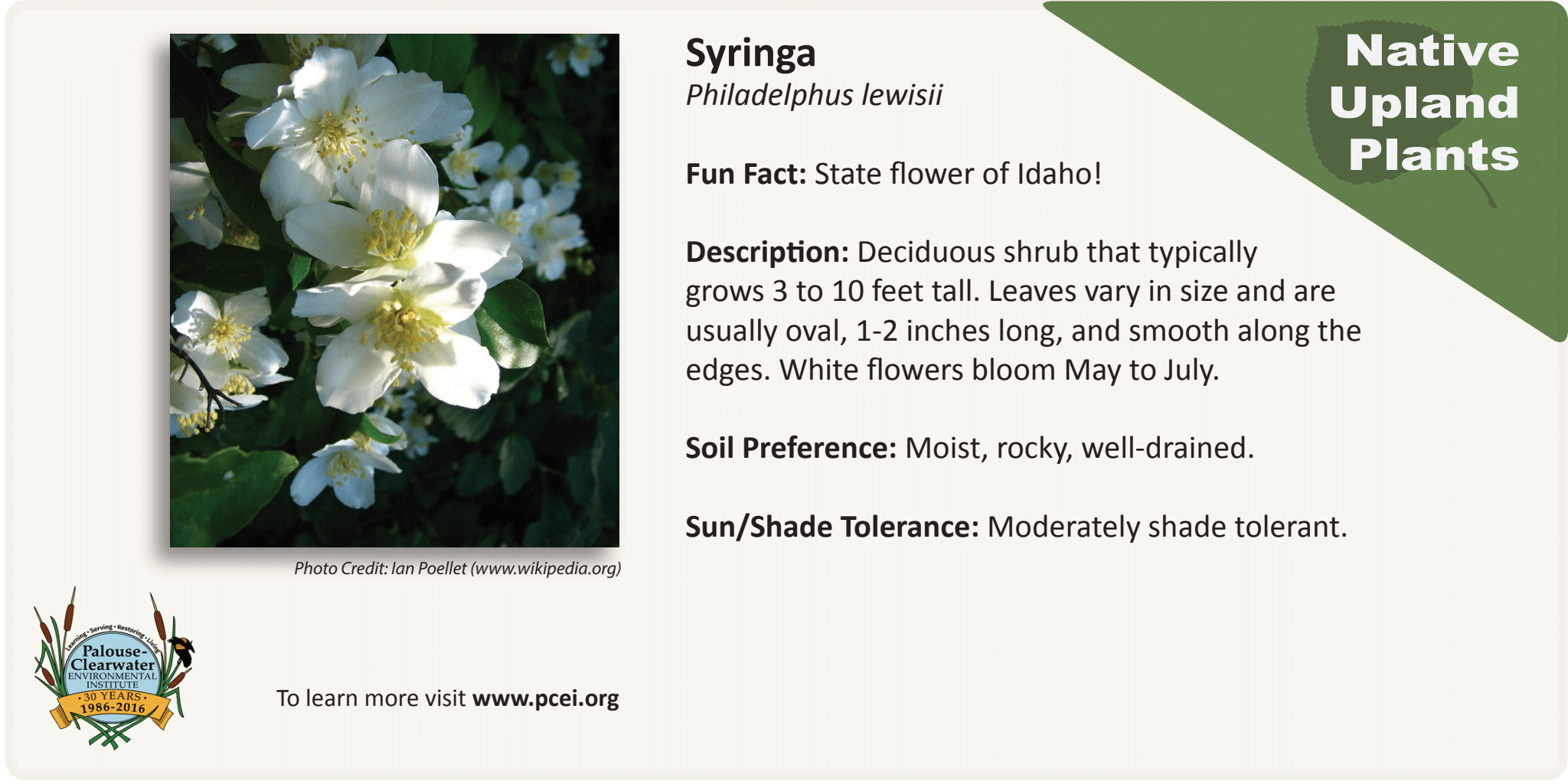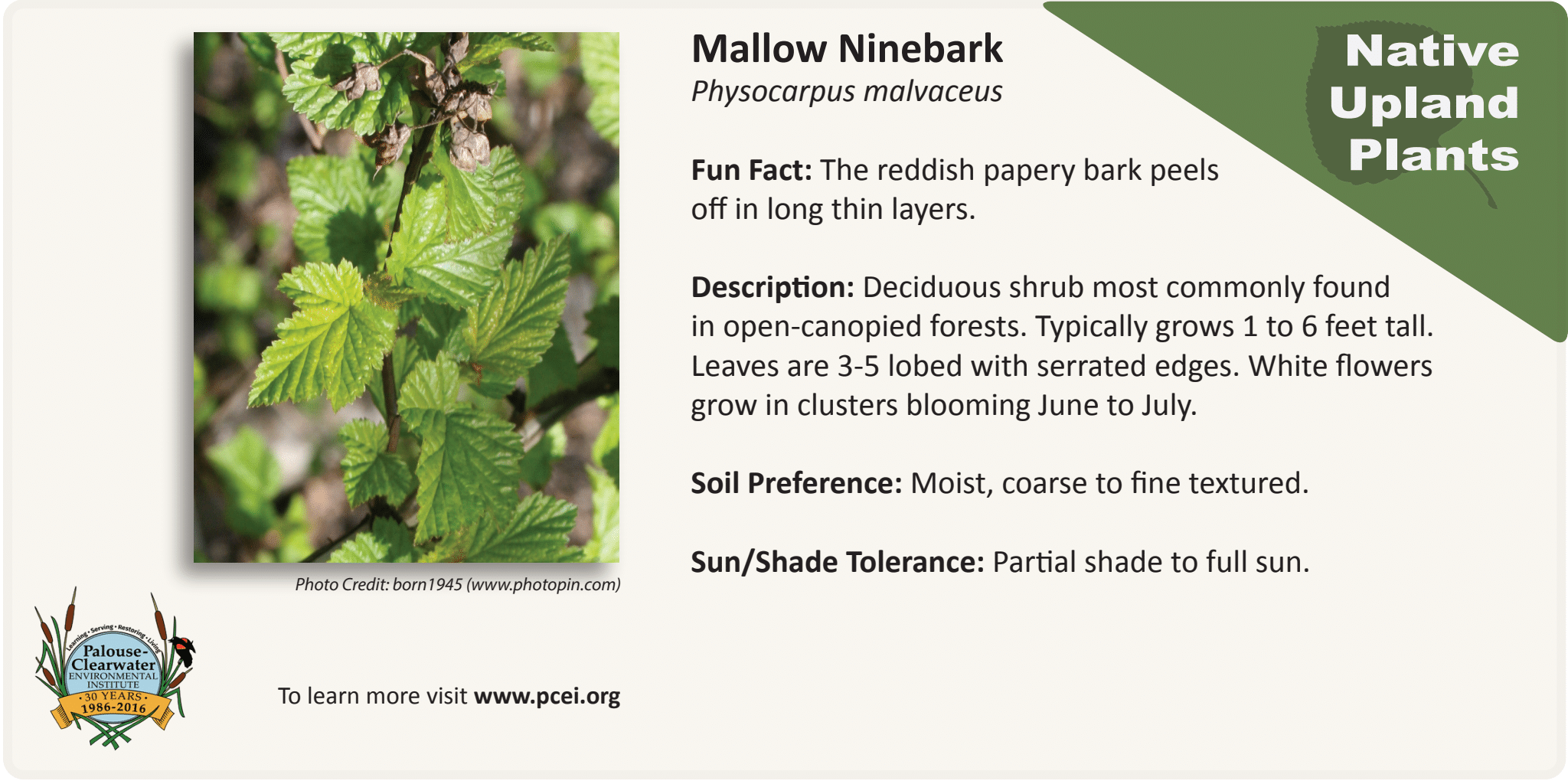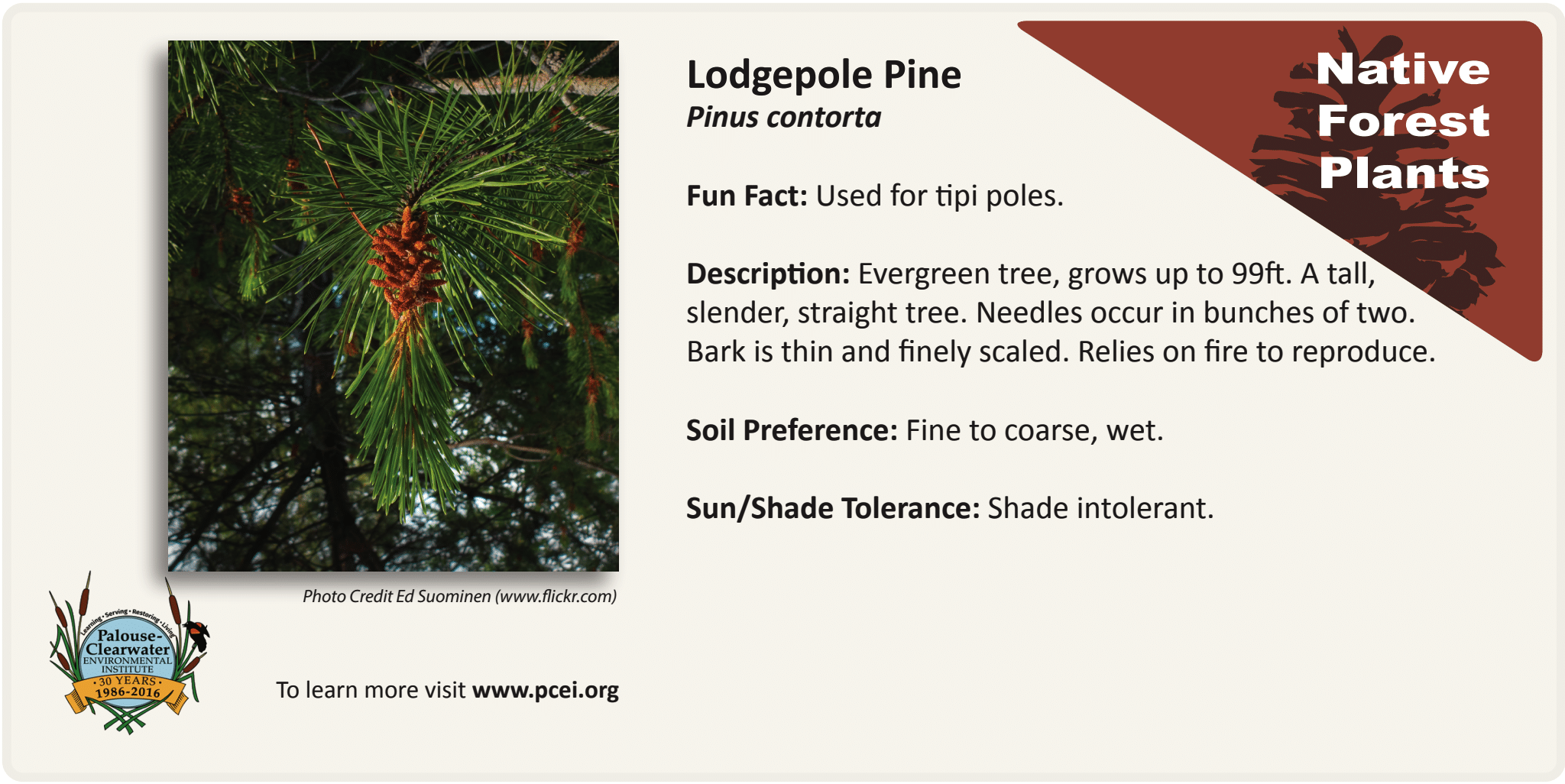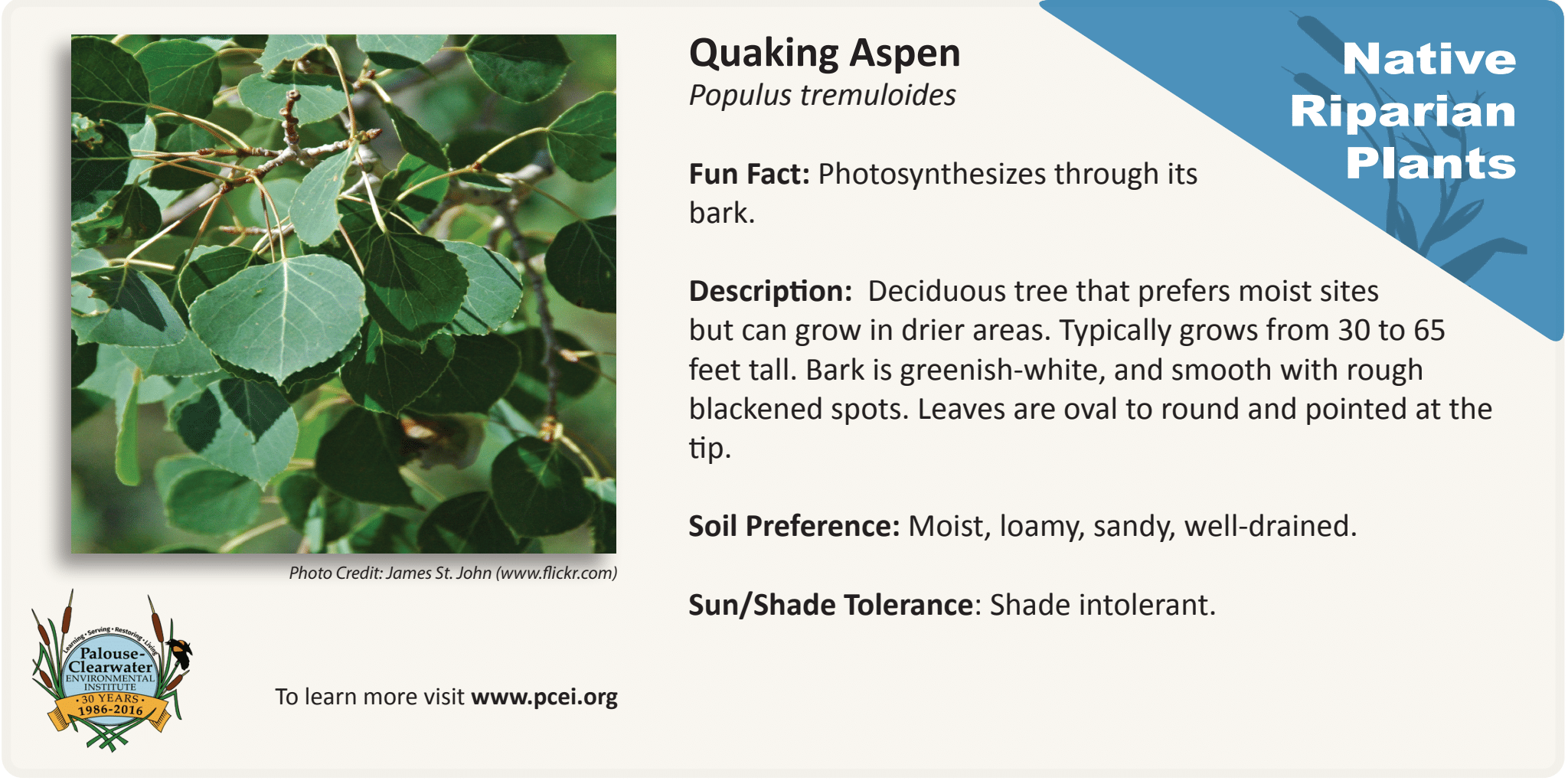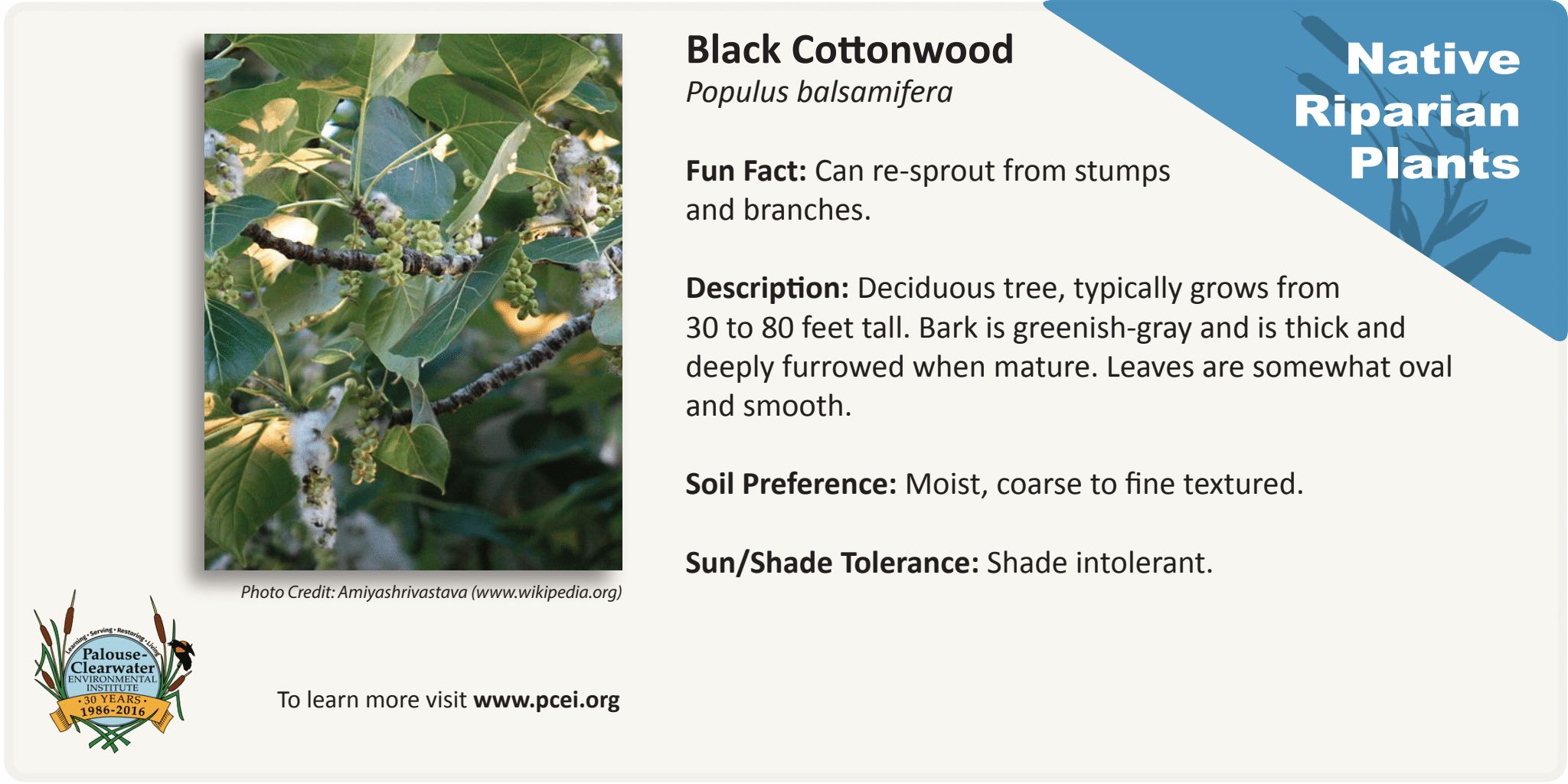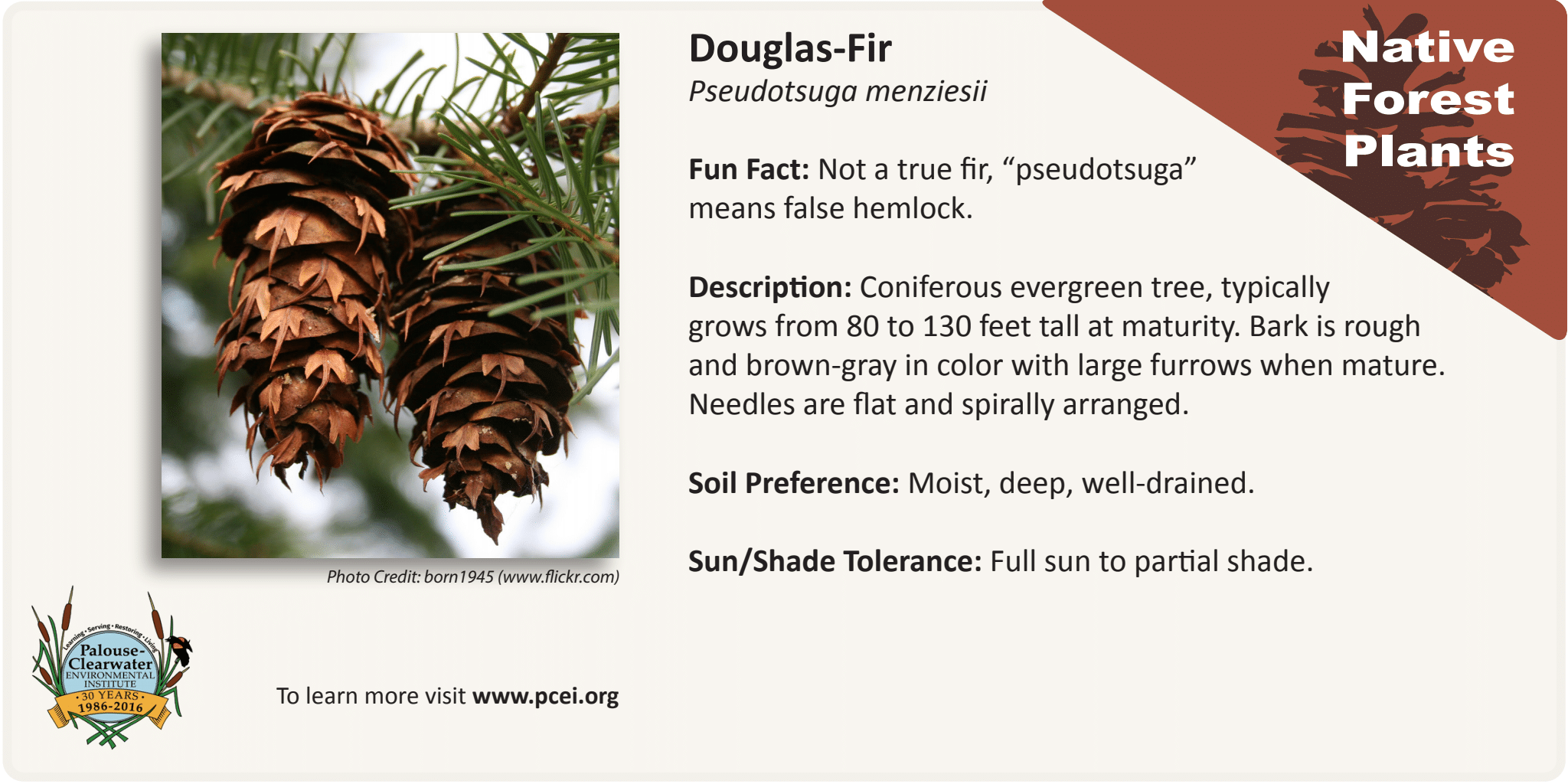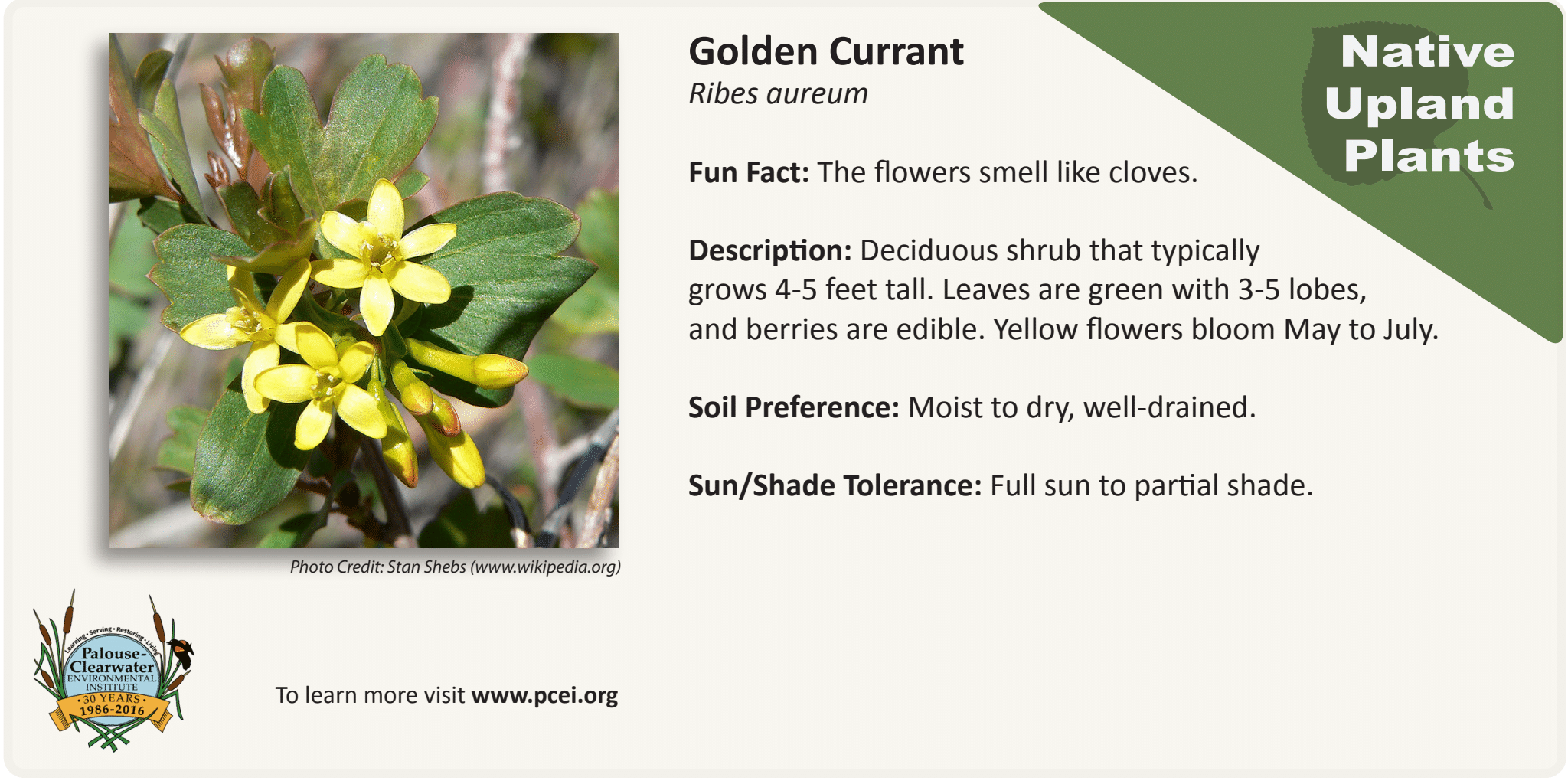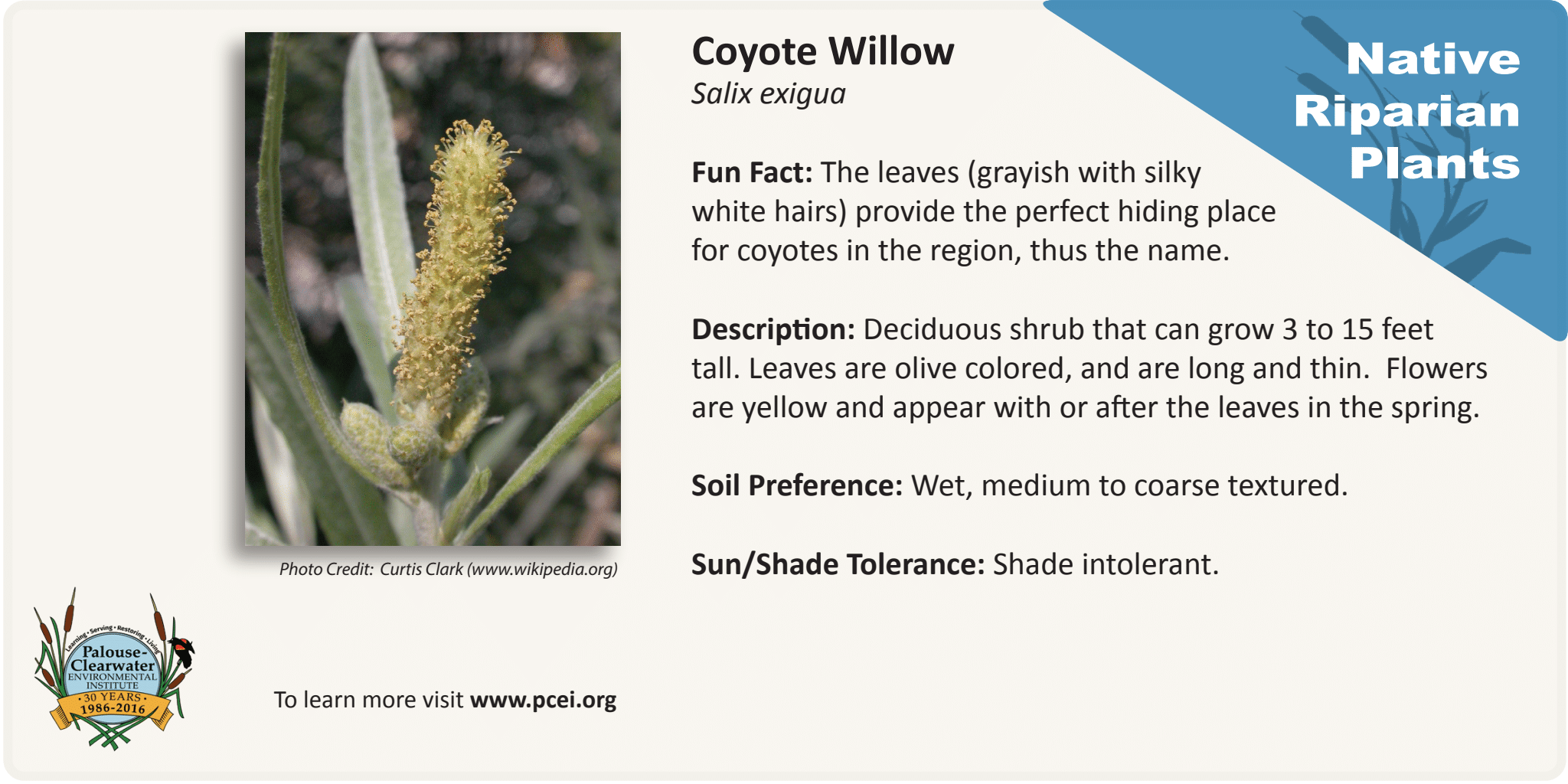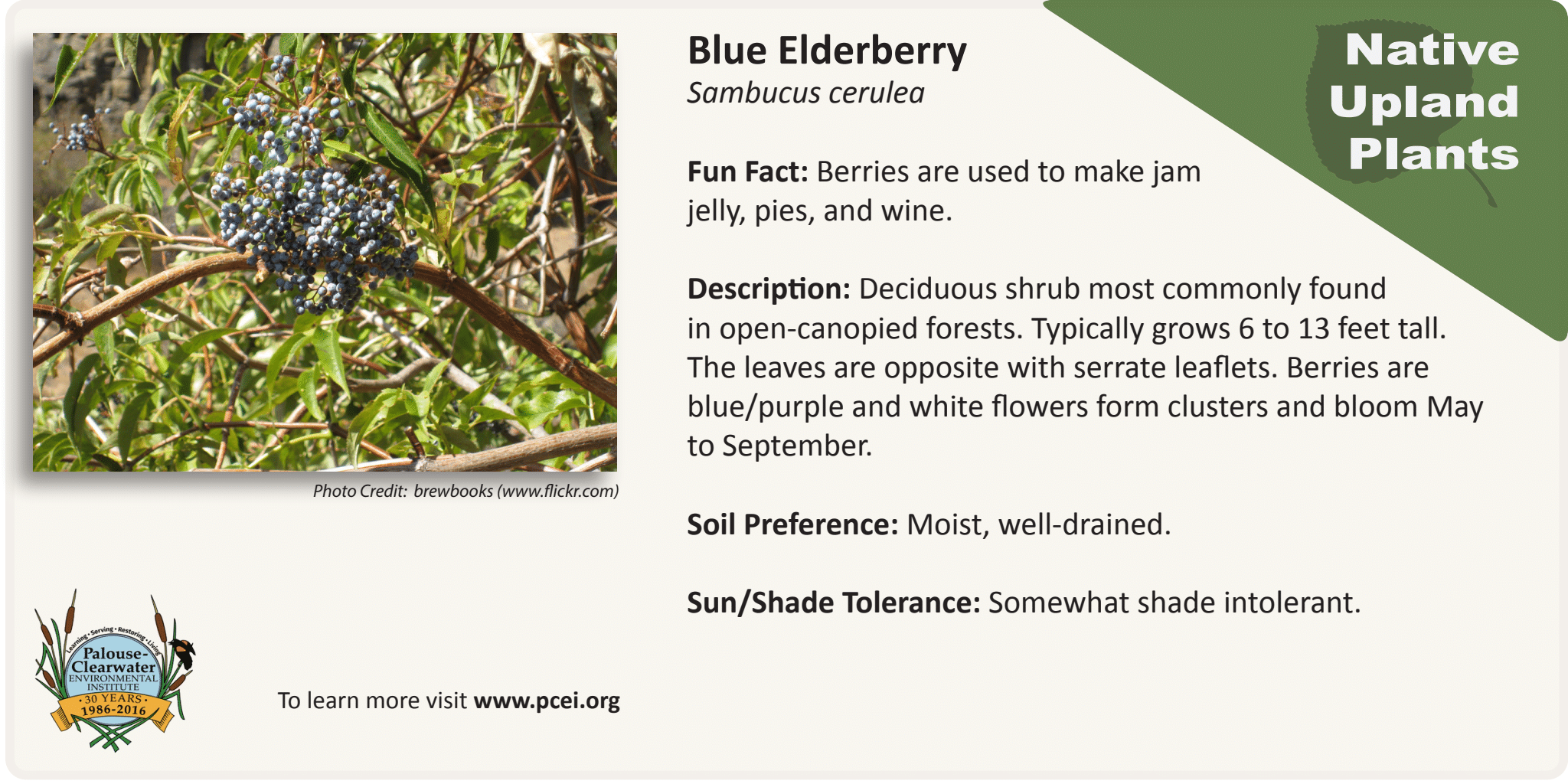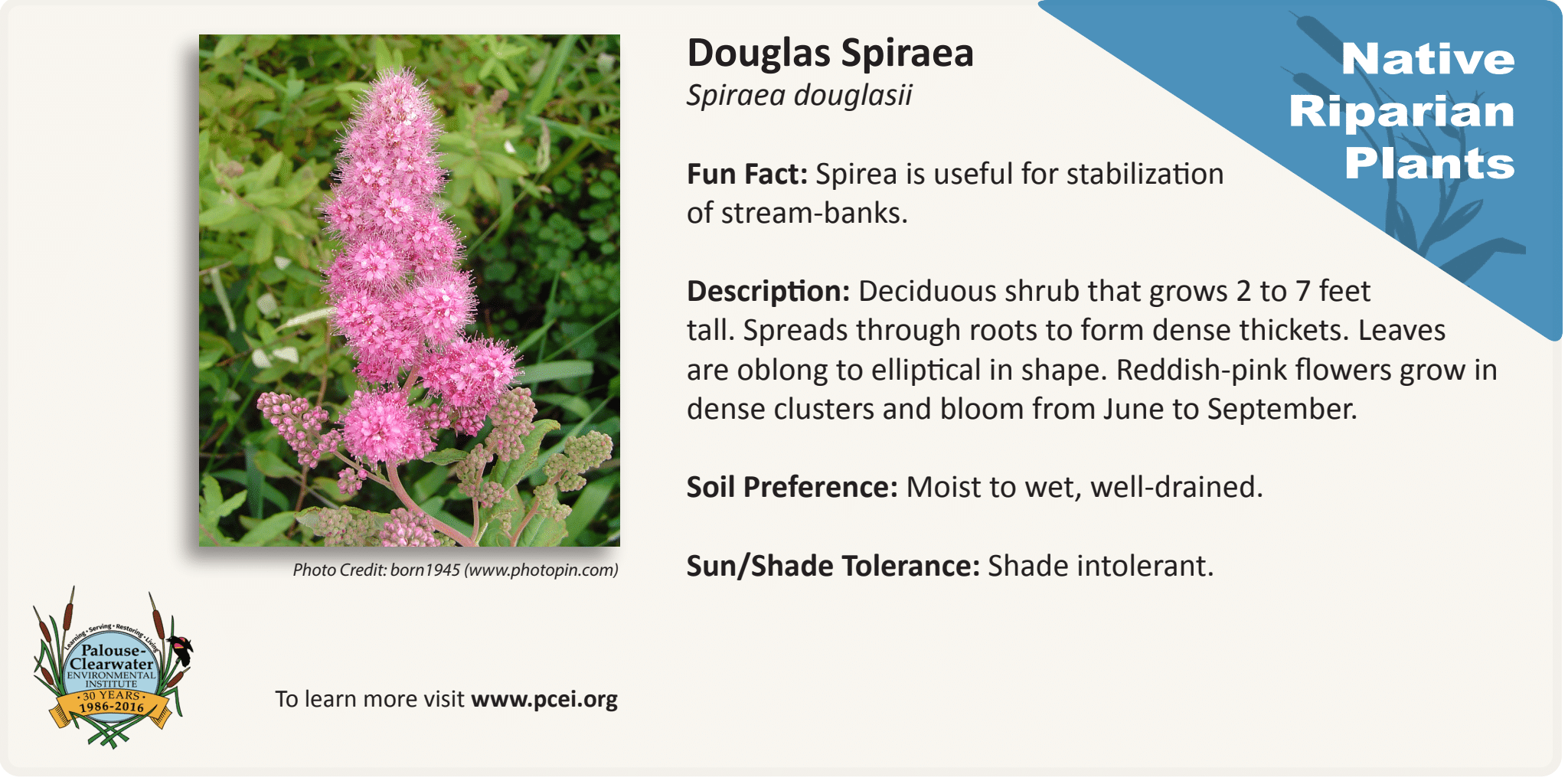 Sources