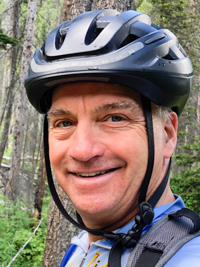 Thomas C. Lamar, Executive Director
As PCEI's Executive Director since 1990, Tom has launched multiple efforts to increase citizen involvement in numerous environmental issues. Tom has served as a Latah County Commissioner since 2015. Before that, Tom served on the Moscow City Council for over seven years. Tom also taught Conservation Leadership at the University of Idaho, Conservation Social Sciences Department for six years. Tom holds an MS degree in Environmental Science from Washington State University (1985). He received his Bachelor of Arts degree in Biology and Anthropology at the University of Delaware in 1982. While at Delaware and WSU, Tom studied the medicinal use of Plants by the Shipibo Indians of the Peruvian rainforest. Tom's background includes Central American peace organizing in the 1980's. He also worked with the Northwest Coalition for Alternatives to Pesticides for two years as an advocate for pesticide exposure victims. Tom is currently serving on the Idaho Climate-Economy Impacts Assessment Advisory Board. Tom enjoys swimming, running, bicycling, triathlons, and gardening. Email Tom
Kori Claffey, Business Manager
The Palouse-Clearwater Environmental Institute is pleased to welcome Kori Claffey as our new Business Manager. Although she traveled for most of her childhood, Kori is getting back to her roots in Moscow, ID where she was born. She has an extensive background in many different financial institutions and looks forward to eventually getting her Bachelor's Degree in Accounting at the University of Idaho with a minor in Arts/Music. Kori loves to travel, meet new people, listen to music/sing, read quotes, be outdoors as much as possible and enjoys spending time with her family any free moment she has. Kori is excited to be joining PCEI and says, "It feels so great to be a part of the working family I have always strived to find. I feel so lucky to be included in this amazing organization and the people that are involved with PCEI. Thank you to everyone who supports this beautiful place. I have completely fallen in love with it here and I can't wait to see where the years take us." Email Kori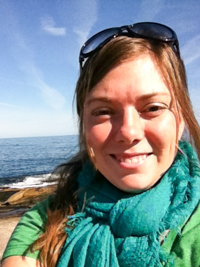 Heather Huston Bell, Program Manager
Born in California, and raised in Illinois, Heather fell in love with the Palouse-Clearwater region and now considers this her home. Heather has over 10 years of program management experience in the Palouse and Clearwater region. She started working with PCEI in 2011 assisting with and overseeing the restoration and education – outreach projects and programs. Heather has formal training and practical experience in program development and management, grant writing, environmental education and outreach coordination. Her degrees are from University of Idaho in Human Development with minors in Psychology and Outdoor Recreation; and a Masters degree in Environmental Education with a certificate in Permaculture Design. She completed two terms with AmeriCorps, where she loved engaging community and youth in skill-building programs. Heather values the importance of creating a caring learning environment, working with mentors and volunteers and creating healthy communities. In her free time, Heather and her husband enjoy gardening, farming, cooking, camping and playing in water with their dog Moco. Email Heather
Frances (Frankie) Curet, Education Coordinator
Born on the Palouse and raised in the shadow of the Continental Divide in Salmon, Idaho, Frances, like many Idahoans is an outdoor enthusiast and is happiest when she's surrounded by nature. After completing a Rotary exchange in Brazil post high school, Curet found herself at the University of Idaho where she obtained a Bachelor's Degree in Horticulture & Urban Agriculture with a Field Crops minor. During her time at the U of I she fell in love with the vibrant Palouse community and is humbled by the opportunity to give back to the community that supported her through university. Frances is elated to be a part of the PCEI family. You will find her camping, bouldering, skiing, bike riding, snow shoveling, propagating plant starts and flower picking in her free time. She adores puppies and loves seeing them at the PCEI Nature Center. Email Frankie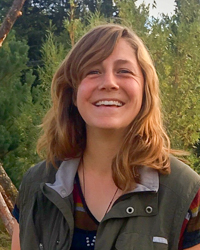 Darci Deaton, Palouse Roots Director
After working with children in various capacities for ten years, Darci narrowed down her passion to educating young children in the outdoors through play and exploration. She grew up in Colorado and moved to the Palouse in 2012 to earn her degree in International Studies and Graphic Design. She has been a ski instructor, kindergarten teaching assistant, English teacher in India, and a developmental support worker. In 2017 Darci attended a teacher training program at the Cedarsong Forest Kindergarten where she learned methods of teaching that she uses each day at the Palouse Roots Nature School. She currently directs the Palouse Roots school at the PCEI Nature Center where children ages 4-7 attend for four hours a day in all weather to learn through the plants, animals, weather, play, and friends that they encounter. Darci lives in Moscow with her husband Brett and their daughter Adina. She loves to go backpacking in the Sawtooths and play in the cedars at Idler's Rest.
Misha Cleveland, Palouse Roots Assistant Teacher
My journey with PCEI began at the first Palouse Roots gathering of parents, children (including my then 1-year-old Josephine), and teachers in the yurt at an old farmhouse. The vision resonated with some of my dearest aspirations and I knew right away that I wanted to be connected. Since then I have become increasingly involved and inspired to share my time and skills. My work experience is a mix of childcare, environmental ecology, and nonprofit leadership. I am most naturally drawn to working with children and have been a babysitter, nanny, camp counselor, nature center program leader, and home daycare provider. I also have a graduate degree in Ecology and a rich assortment of related work and travel experiences. As a child I spent a lot of time outside in creeks and trees, both by myself and with friends. It is those early adventures that led me to embrace the outdoors as I do today! Exploring nature with children is intuitive for me, and has also become a delightful part of the time I spend with my family and friends. It feels like a natural next step for me to work with Palouse Roots at PCEI, and I am eager to begin!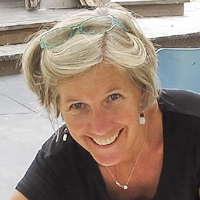 Joan (Alexander) Hofmann, AmeriCorps Placement Coordinator
Joan moved to Idaho in 1995 from the San Francisco Bay Area to raise her children in a small town atmosphere. She graduated with a BA in English from the Colorado College. Her professional background is in elementary education and in small business ownership. She is a singer/songwriter, an entrepreneur and the mother of three children. She loves to rock climb, swim, spend time with friends and her children, and enjoy sunshine whenever she can. Joan is dedicated to creating space and opportunity for people of all ages to do good things for themselves, their community and the world around them. Email Joan
Courtney Warner, Assistant AmeriCorps Placement Coordinator
Although she has been passionate about the outdoors as long as she can remember, Courtney began cultivating a more sophisticated taste for nature at age 4, consuming the mouthwatering dirt underneath her swing set. Courtney was born and raised on the Palouse, and grew up in the small hamlet of Deary. She graduated from the University of Idaho with a degree in Sport Science but considers life to have given her the most valuable formal education, having lived and worked in a many places. Courtney played rugby through her twenties, and was on the US Womens National Rugby Team for most of those, traveling on tour to Scotland, Hong Kong and Dubai. In her post semi-professional sports life, she has branched out into more creative pursuits, playing music, building furniture, and cultivating a large summer garden. When she's not busy getting things done or cracking jokes at work, you might find her out trailblazing with her two dogs, or recreating in some body of water. Email Courtney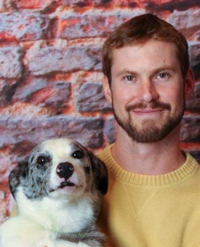 Nick Davids, Restoration Coordinator
Born and raised in Boulder County, Colorado, Nick attended Fort Lewis College and earned a Bachelor's Degree of Science in Environmental Biology, with an emphasis in botany and GIS. He began his professional career in fisheries, monitoring and restoring habitats throughout the western states for ten years, including the Clearwater River basin of Idaho. It was here that he hunted, fished, and fell in love with Idaho's backcountry. Nick and his wife live in Moscow, spending their free time growing and cooking their own food, rafting, fishing, skiing and hiking. Passionate about restoring native plants and wildlife, Nick hopes to conserve and perpetuate the natural resources of the Palouse. Email Nick
Casey Lowder, Restoration Technician/AmeriCorps Member
Casey has always had a fascination with nature. His upbringing in rural North Carolina with a family that loves the outdoors granted him ample opportunity to experience the wonders of the natural world. Casey's interest in learning about living things led to degrees in biology, genetics and biotechnology. During his studies he became intrigued by the the molecules that make life possible and began training in laboratory techniques for studying genes, proteins and their functions. This led to a career in the biotech industry where Casey worked as a researcher for more than a decade on projects including yield improvement, stress tolerant, and insect resistant crops. In January of 2020 Casey moved from Cambridge, Massachusetts to the Palouse with his wife. During his time in New England Casey discovered birding as an outdoor recreation activity and inevitably joined the community of diverse environmentally-minded birders. The pursuit of birds shined a light on how important habitats are to biodiversity and also revealed the power that community groups and larger organizations like the Audubon Society can have to help preserve, restore and showcase the beauty and abundance of our planet. This perspective led Casey to seek out volunteer opportunities at places like the Palouse-Clearwater Environmental Institute. Serendipitously, shortly after he began volunteering at PCEI, an opportunity to serve as an AmeriCorps member working on habitat restoration became available and Casey happily accepted. His interest in the intersections between habitats for wildlife and agriculture make the habitat restoration a perfect match. Casey brings his passion for wildlife (especially birds) and his experience with process optimization and technical analysis to the restoration team and in turn is learning habitat restoration techniques and getting to know the native plants and animals of the Palouse region. Email Casey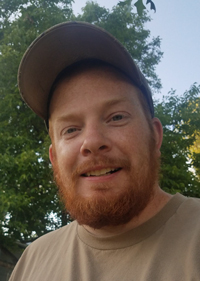 Glenn Mitchell, Nature Center Landscape Coordinator/AmeriCorps Member
Glenn believes that growing up in several areas of the U.S. led to his love of exploring new places. He is excited to live on the Palouse while working as PCEI's Nature Center Landscape Coordinator. He earned his Bachelor's degree in Biology and Environmental Science from Bridgewater College, in Virginia. He discovered his passion for the environment in his first professional career occupation as a wildlife technician for the Virginia Department of Game and Inland Fisheries. He is captivated by the flora and fauna all around the United States, and looks forward to learning more about the Pacific Northwest region. When Glenn is not tending to the PCEI Nature Center, you might find him and his girlfriend spending their time exploring local towns, hiking, kayaking, or enjoying a good movie. Email Glenn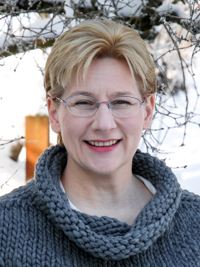 Jen Hiebert, IT Coordinator
Jen was born and raised in northern Manitoba, Canada, where she developed a love for the outdoors and a commitment to environmental issues. A convoluted career path has led her to her current position at PCEI. Jen has a B.Sc. in Ecology and a Master's in Watershed Ecosystems. She has been a research assistant working with everything from fish eggs to seal pups, has taught self-defense for women, and was a Front End Manager at the Neighborhood Co-op Grocery in southern Illinois. Jen has enjoyed living in many places (including France and New Zealand) but thinks Moscow is the perfect picnic spot. Jen loves knitting, gardening, photography, and spending time with her husband and two loveable but demanding rescued dogs. Email Jen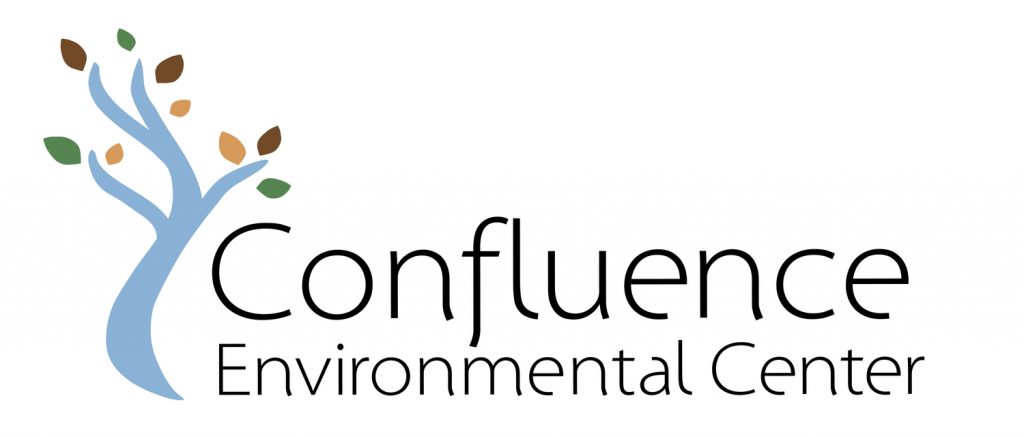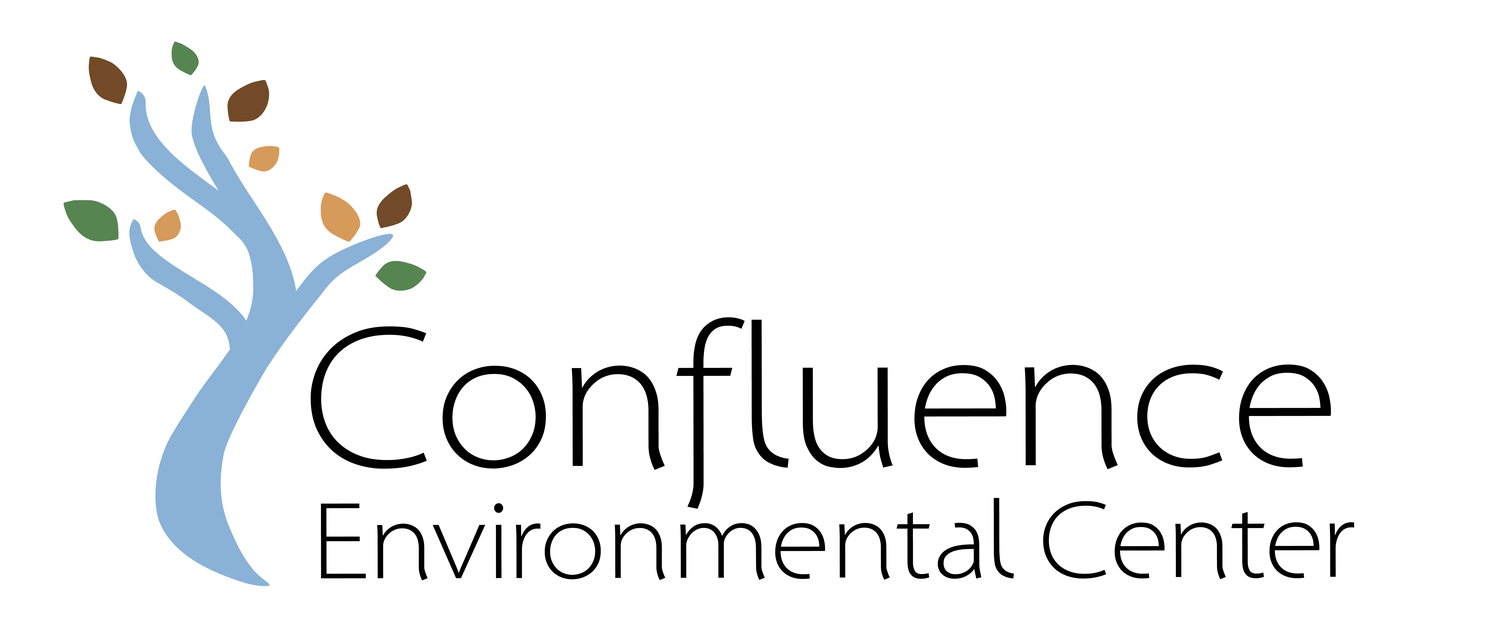 PCEI collaborates with this fabulous Portland-based non-profit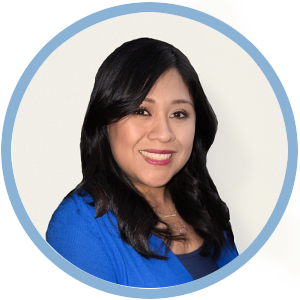 Elizabeth Cabral, CEC AmeriCorps Program Director
ecabral [at] confluencecenter [dot] org
Elizabeth is Confluence's Program Director. She earned her Bachelors of Science in Public Health from Portland State University.
Elizabeth was raised in the Gorge and is the proud daughter of immigrant parents. Before joining Confluence Environmental Center, Elizabeth worked for six years in active transportation – leading efforts to create safe access to walking, biking and transit in undeserved communities in Portland. Elizabeth brings with her experience at the intersections of transportation, housing and the environment and strong commitment to racial and environmental equity, She hopes to bring her passion and background in equity and culturally responsive programming to the organization and its AmeriCorps members. During her free time she organizes bike rides with Portland based Mujeres en – a local Latina bike group she co-founded 3 years ago to encourage more Latinas to bike. She also enjoys to spending time with her family, visiting the gorge, wine tastings, and exploring new hiking trails in the PNW.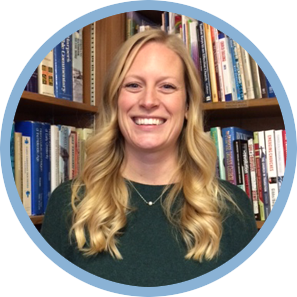 Ashlie Tainer, CEC Operations Coordinator
atainer [at] confluencecenter [dot] org
Ashlie grew up in Portland, Oregon, and after a combined eight years of pursuing graduate studies in environmental studies and working abroad leading experiential learning programs, she is excited to be putting down roots back in the Pacific Northwest.
Her career started unknowingly with Confluence in 2011 when she worked as an AmeriCorps member with PCEI, which is where her passion for environmental education and community service was solidified. She then completed a second term of service as an AmeriCorps member with The Nature Conservancy in Phoenix, Arizona and knew she wanted to pursue a permanent role with the AmeriCorps program in the future. Coming full circle, Ashlie is excited to work closely with PCEI again and have the opportunity to put her experiences from the AmeriCorps and international travels to use leading the next generation of environmental stewards and leaders.
When she's not working, Ashlie enjoys spending time outside hiking, camping and wine tasting. You can also find her catching up on her favorite true crime podcasts and trying to find a way to put chocolate in almost everything.
Samantha Vernon, CEC Program and Outreach Coordinator
svernon [at] confluencecenter [dot] org
Samantha hails from the Hoosier state, but she's called Oregon her home for the past 4 years. Before joining Confluence Environmental Center, Samantha completed terms of service with AmeriCorps FEMA Corps, AmeriCorps NCCC, and AmeriCorps VISTA. Most recently she was working in homelessness services here in Portland. Samantha is currently Confluence Environmental Center's Program and Outreach Coordinator.
When she's not working, she's studying to complete a degree in Women's & Gender Studies. In her free time, she enjoys exploring the gorge, hiking, snowshoeing, yoga, and petting other peoples dogs.