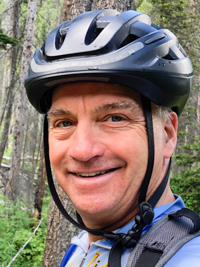 Thomas C. Lamar, Executive Director
As PCEI's Executive Director since 1990, Tom has launched multiple efforts to increase citizen involvement in numerous environmental issues. Tom has served as a Latah County Commissioner since 2015. Before that, Tom served on the Moscow City Council for over seven years. Tom also taught Conservation Leadership at the University of Idaho, Conservation Social Sciences Department for six years. Tom holds an MS degree in Environmental Science from Washington State University (1985). He received his Bachelor of Arts degree in Biology and Anthropology at the University of Delaware in 1982. While at Delaware and WSU, Tom studied the medicinal use of plants by the Shipibo Indians of the Peruvian rainforest. Tom's background includes Central American peace organizing in the 1980's. He also worked with the Northwest Coalition for Alternatives to Pesticides for two years as an advocate for pesticide exposure victims. Tom is currently serving on the Idaho Climate-Economy Impacts Assessment Advisory Board. Tom enjoys swimming, running, bicycling, triathlons, and gardening. Email Tom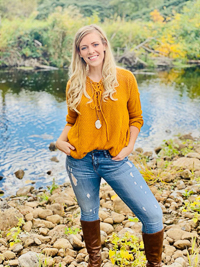 Kori Claffey, Business Manager & AmeriCorps Compliance Officer
Although she traveled for most of her childhood, Kori is getting back to her roots in Moscow, ID where she was born. She has an extensive background in many different financial institutions and looks forward to eventually getting her Bachelor's Degree in Accounting at the University of Idaho with a minor in Arts/Music. Kori loves to travel, meet new people, listen to music/sing, read quotes, be outdoors as much as possible and enjoys spending time with her family any free moment she has. Kori is excited to be joining PCEI and says, "It feels so great to be a part of the working family I have always strived to find. I feel so lucky to be included in this amazing organization and the people that are involved with PCEI. Thank you to everyone who supports this beautiful place. I have completely fallen in love with it here and I can't wait to see where the years take us." Email Kori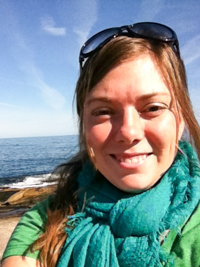 Heather Huston Bell, Program Manager
Born in California, and raised in Illinois, Heather fell in love with the Palouse-Clearwater region and now considers this her home. Heather has over 10 years of program management experience in the Palouse and Clearwater region. She started working with PCEI in 2011 assisting with and overseeing the restoration and education – outreach projects and programs. Heather has formal training and practical experience in program development and management, grant writing, environmental education and outreach coordination. Her degrees are from University of Idaho in Human Development with minors in Psychology and Outdoor Recreation; and a Masters degree in Environmental Education with a certificate in Permaculture Design. She completed two terms with AmeriCorps, where she loved engaging community and youth in skill-building programs. Heather values the importance of creating a caring learning environment, working with mentors and volunteers and creating healthy communities. In her free time, Heather and her husband enjoy gardening, farming, cooking, camping and playing in water with their dog Moco. Email Heather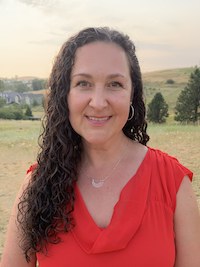 Willow Venzke, Community Engagement Coordinator
Willow was born in northern Idaho but grew up in Moscow. After graduating from the University of Idaho with degrees in Spanish and Sociology, Willow lived in Florida for 10 hot, humid years. Realizing the Palouse truly was home, she moved back in 2011. After beginning her career in social work, she was lucky enough to take a break to raise her three kids during their younger years. Returning to work led Willow to marketing and outreach, which she enjoys because of its creativity and ability to interact with community members. Willow spends her free time hiking, gardening, camping, reading, playing games, and watching her kids' sporting events. Email Willow
Courtney Warner, AmeriCorps Program Director
Although she has been passionate about the outdoors as long as she can remember, Courtney began cultivating a more sophisticated taste for nature at age 4, consuming the mouthwatering dirt underneath her swing set. Courtney was born and raised on the Palouse, and grew up in the small hamlet of Deary. She graduated from the University of Idaho with a degree in Sport Science but considers life to have given her the most valuable formal education, having lived and worked in a many places. Courtney played rugby through her twenties, and was on the US Womens National Rugby Team for most of those, traveling on tour to Scotland, Hong Kong and Dubai. In her post semi-professional sports life, she has branched out into more creative pursuits, playing music, building furniture, and cultivating a large summer garden. When she's not busy getting things done or cracking jokes at work, you might find her out trailblazing with her two dogs, or recreating in some body of water. Email Courtney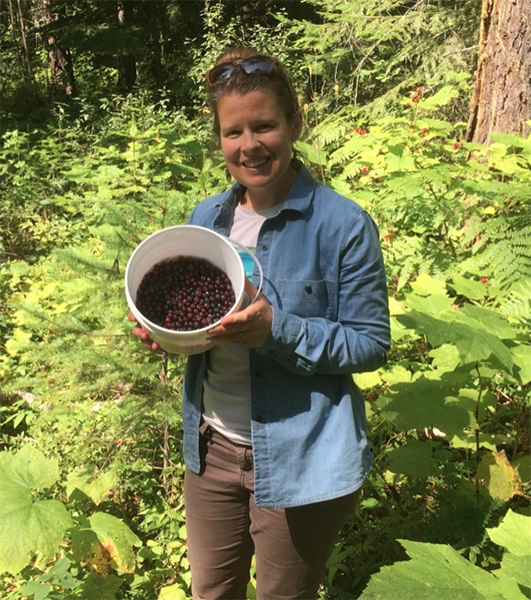 Amanda Minor, Assistant AmeriCorps Placement Coordinator
Amanda spent countless hours observing the patterns and processes of nature as a kid growing up in Michigan, Idaho and Washington. She could be found tasting veggies in the garden, building elaborate forts in the woods, and donning tall rubber boots to hike down the middle of some stream. A person with many interests and creative pursuits, Amanda earned her Bachelors in General Studies at the University of Idaho, with emphases in Horticulture, Art, and Education. After some landscaping and nursery work, she began a 19-year career with the USDA Forest Service, primarily as a Wildland Firefighter. While with the Forest Service, she gained experience in fire management and ecology, forestry, research, contracting, biological science, training and development, public affairs, and more. Amanda credits her former career, especially the dynamic field of wildland firefighting, with helping develop her skills and interests in human and organization development. Driven by curiosity, imagination, a love of learning, and a sense of social justice, she enjoys supporting people in moving toward their goals and dreams. She is delighted to apply this passion to her work with the AmeriCorps program at PCEI. Amanda's own pursuits have included Yoga Teacher Training and earning a Permaculture Design Certificate.  She enjoys spending time with her family, gardening, backpacking, skiing, playing in the water, softball, drawing, photography, travel, reading, and daydreaming.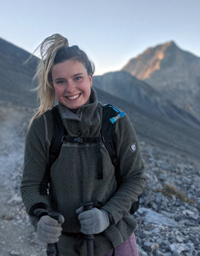 Olivia Shan, Restoration Coordinator
Olivia grew up exploring the Umpqua Valley, in Western Oregon, fueling a passion for nature. In college, she studied Natural Resource Conservation Science and worked as a Research Technician for the University's Experimental Forest. It was during this time that Olivia found a new love: wildfire. For the next four years, Olivia worked for Idaho Department of Lands and the U.S. Forest Service as a Wildland Firefighter and Emergency Medical Technician fighting wildfires around the United States. She lived in a remote bunkhouse on the South Fork of the Salmon River for one fire season, which was where she became interested in Idaho's declining salmon populations and wild rivers. From that point on, Olivia has been an active member of the Sierra Club and has ignited a fire within herself to help preserve Idaho's natural resources through restoration work and advocacy. In March 2021, she moved back to Moscow, Idaho after traveling much of the West in her converted van with her partner, Cole and cat, Charlie. They have recently added a rescue dog to the family, Piñon, who is often seen working alongside Olivia at PCEI. Olivia enjoys backpacking, white water rafting, rock climbing, international travel, skiing, tending to her house plants, and mountain biking. Olivia first learned of PCEI through a University of Idaho class that led her to volunteering on trail work, and then by serving an AmeriCorps term on the Restoration Team. Olivia hopes to make a positive impact on the Palouse Region through ecological restoration and community involvement, and eventually move on to pursue a term in the Peace Corps in international environmental work to create a more sustainable world. Email Olivia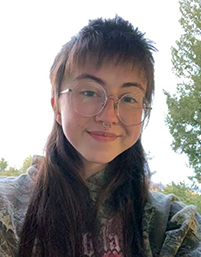 Fiona Quigley, Palouse Roots Teacher
As a child to two botanists, I was destined to love the outdoors. Nature and conservation played a very present role in my upbringing. I grew up in subtropical Florida, teeming with life in every corner and endless opportunities for curiosity and hands-on interaction. My time spent wandering the cypress groves and swamps instilled within me a deep connection and sense of peace with nature.
In January of 2019, I drove across the country to begin pursuing a bachelor's degree in mathematics at Washington State University. The snow was a shock, but the rolling hills and the community of Moscow, Idaho immediately captured my heart. In the fall of 2020, I was introduced to Palouse Roots as a substitute assistant teacher and was delighted by the opportunity to inspire and educate young children about nature by being directly in it!
Children have a natural curious and creative nature that I have always loved to be around, and I think these qualities are best nurtured in the outdoors. The students' kindness, resourcefulness, and enthusiasm for knowledge is inspiring and constantly teaching me how to be more kind, resourceful, and enthusiastic in my life. Palouse Roots is a program that I feel is incredibly valuable to its students and to the communities they will touch throughout the rest of their lives. I know that I will be a great fit for the role of assistant teacher, and I am excited for this chance to inspire and educate the children in our community!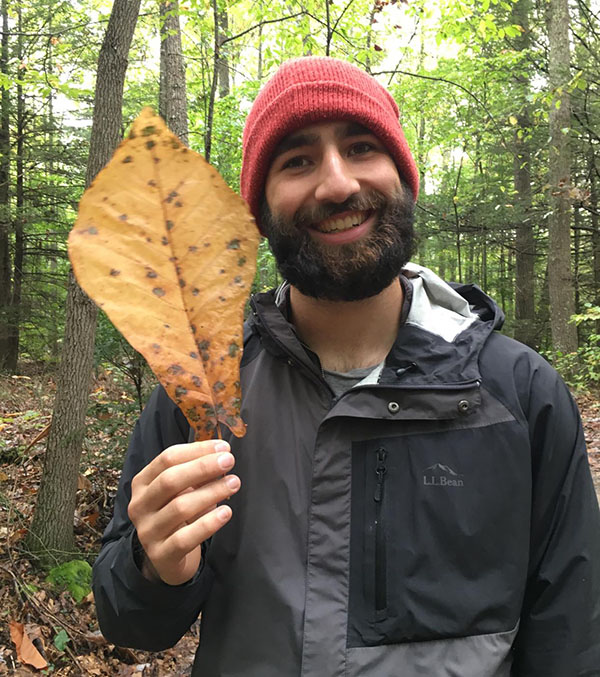 Bryce DeMers, Restoration Technician/AmeriCorps Member
Hailing from Southern Massachusetts, Bryce spent his early years exploring the forests, mountains, and streams all over New England and New York. When deciding to go to college, the only place that seemed right was in the rural Adirondack Park of New York State. In this Northwoods forest Bryce attended the NYS Ranger School where received an AAS degree in Environmental and Natural Resource Conservation and cemented himself in a life outdoors. After some time traveling and working, He went on to complete a BS in Botany from Northern Michigan University then shortly after moved fully across country to the PNW and Northern Rockies. Bryce has lived and worked in 8 states, has swam in the US's largest 7 lakes, and has an overwhelming obsession with trees. He is passionate about finding local solutions to global environmental and climate issues and one day plans to own a business doing just that. On days off of work, Bryce is often climbing rocks, hunting mushrooms, or wandering through arboretums.
Daniel Shapiro, Restoration Technician/AmeriCorps Member
I was born in eastern Idaho near western Yellowstone and grew up in Boise. I'm currently a sophomore at the University of Idaho studying Environmental Science with an emphasis in Integrated Science and a minor in Business. I've always been involved in outdoor activities like skiing, hiking, rafting which all enabled my love for the environment. I used to travel between Idaho and Oregon surfing different river waves with my buddy in high school, exploring different terrains in the northwest. I love spending time with friends and family outside, it makes the experience so much more fun and personal.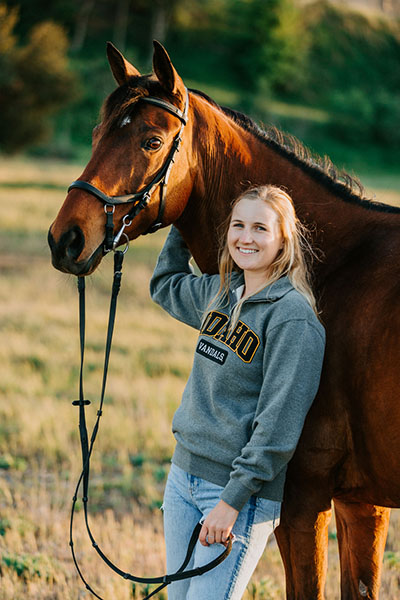 Anika Baker, Environmental Educator/AmeriCorps Member
Anika grew up in Salinas, California, an agricultural town located just inland of the Monterey Bay. She is the daughter of a horse trainer, so she spent her childhood riding and competing in eventing and show jumping. She went to Cuesta Community College in San Luis Obispo, then transferred to University of Idaho in 2021 to complete her bachelor's degree in Environmental Science with a minor in Sustainable Food Systems. She has had a blast during her first year at UIdaho, especially with her position as a backpacking trip leader for University's Outdoor Program. She also loves her position as the Horse Polo Team's coach and horse manager. Anika plans to graduate next spring and hopes to pursue a career in natural resource management within a non-profit organization.
Hayleigh Holmgren, Environmental Educator/AmeriCorps Member
Hayleigh was born and raised in Western Washington, right between Mount Rainier and the beautiful Puget Sound. She went to high school in Tacoma, Washington at Point Defiance Zoo & Aquarium/Park. Here she discovered her love for nature where she was surrounded by forests and zoo animals all day long. She then meandered to Portland, Oregon for her first year of undergrad studying Environmental Studies and Lewis and Clark College. She has also spent two summers during this time in Grangeville, Idaho working to get to know more about plants and agriculture. Now she attends University of Idaho as a sophomore studying Environmental Science with a focus in policy, planning, and management. Her passions are hiking, snowboarding, reading, and baking!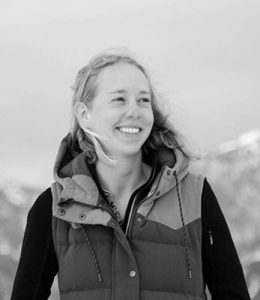 Emily Holmes, Environmental Educator/AmeriCorps Member
A native of Moscow and the daughter of two park rangers, Emily has spent 30 years bouncing around the West seeking adventure and connection. Her favorite experiences include running in the desert southwest, building trails in Alaska's Coast Range, looking for bighorn sheep in central Idaho, and spending nearly every winter skiing in Montana. Emily earned her bachelor's degree in Rangeland Ecology and Management from Montana State University in 2019, gravitating towards a major that was both hands-on and science-based. She particularly enjoyed studying native prairies and riparian ecology.
Emily's future goals include graduate school in Environmental Science, learning to be a better vegetable gardener, working with community organizations to foster environmental stewardship, and building a cabin. Her free time is mostly spent writing, skiing, gravel biking, baking, and sharing the joy of trail running with her rescue dog, Coty.
Cameron Nielsen, Environmental Educator/AmeriCorps Member
Cameron was born and raised in Louisville, Kentucky. She recently graduated with a BA in Integrative Studies from Northern Kentucky University which included focus areas in Environmental Studies, Photography and Journalism. Last summer she served a short two-month AmeriCorps term with PCEI and fell in love with the organization. After graduating in December 2021, she packed her bags and moved back to Moscow for another AmeriCorps term. In college she was the Vice President of the hiking club and regularly lead hiking and caving trips which further fueled her love for the environment. Cameron has a strong passion for using photography as a tool to teach others about the environment and hopes to eventually pursue a career in photography. In her free time Cameron enjoys camping, climbing, civil war reenacting, and practically anything craft related. She is very excited to continue learning and working with PCEI.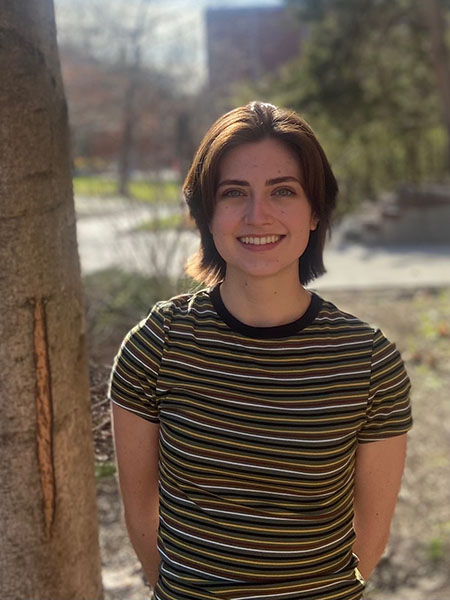 Brooke Mihkelson, Restoration Technician/AmeriCorps Member
Born in Southern California, Brooke hadn't discovered a passion for the environment until she moved to Idaho. There she explored areas she never could before, from lakes and streams to mountains and valleys. This also sparked a variety of new hobbies including hiking and camping. Unsure of what to major in, Brooke attended Idaho State University for a few years and took some time off. Now, she is majoring in Environmental Science with an emphasis in Ecological Restoration at the University of Idaho and couldn't be happier with her decision. Brooke is eager to discover where her future leads her.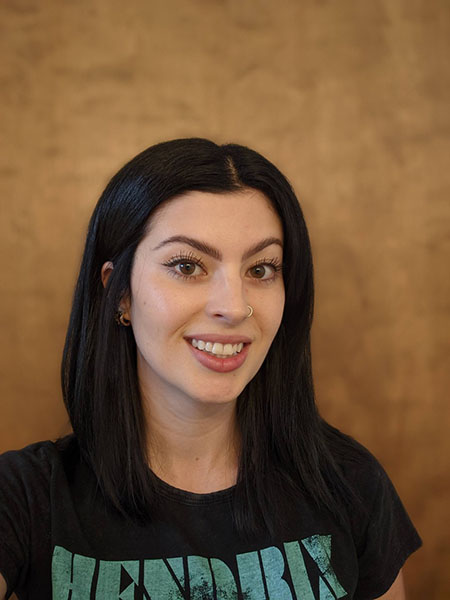 Chelsea Hagel, Restoration Technician/AmeriCorps Member
Chelsea was born and raised on the Central Coast of California before moving to Moscow with her husband and their two rescue dogs. She studied Natural Resource Management in Chico, California for two years before transferring to the University of Idaho to complete a degree in Ecology and Conservation Biology. She is interested in plant and animal interactions in forest ecosystems and the vital role of soil health in global climate solutions. Chelsea believes strongly in the importance of putting scientific research to work in tangible, boots-on-the-ground applications to restore degraded landscapes and create better wildlife habitat. After completing her degree, Chelsea hopes to continue getting her hands dirty making a difference in the environmental health of her community, for the benefit of all the species and people who live there. When not at work, Chelsea spends her time reading fantasy and science fiction novels, hiking and backpacking with her dogs, traveling, cooking for friends and family, listening to vinyl, and hanging out with trees to hone her identification skills.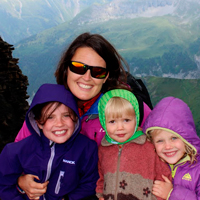 Brooke Lowry, Nature Explorers Director
Brooke grew up spending as much time as she could outdoors in Calgary, Canada. She has since enjoyed living in Utah, Norway and Spain. Since moving to Moscow in 2008 and becoming a mother of three, she has discovered new ways to enjoy exploring outside with kids. She finds biking, rafting and skiing with her family especially happy making. Brooke previously worked as the Safe Routes to School Coordinator for Moscow schools and coached competitive badminton internationally. She is currently on the PCEI Board and is thrilled for the opportunity to create an exceptional Nature Explorers program for children in our Moscow community where they can experience learning and moving outside at the beautiful PCEI Nature Center.
Chrissy Hoefgen, Nature Explorers Camp Assistant
Having moved to Moscow in 2020 to complete her B.S. in Elementary Education, Chrissy is glad to have found the PCEI community. A farmer at heart, Chrissy grew up in Wisconsin but spent her early adult life working on an educational farm in Northwestern Washington. She is passionate about experiential teaching and learning and enjoys building relationships with youth. When not digging in the dirt or talking about her favorite apple varieties, you can find Chrissy doing science experiments in the kitchen, sewing, adventuring around the mountains, biking, spending time with friends and family, or likely doing schoolwork! Chrissy is excited to cultivate her teaching knowledge while actively engaging with the Palouse-Clearwater Region.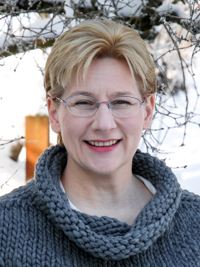 Jen Hiebert, IT Coordinator
Jen was born and raised in northern Manitoba, Canada, where she developed a love for the outdoors and a commitment to environmental issues. A convoluted career path has led her to her current position at PCEI. Jen has a B.Sc. in Ecology and a Master's in Watershed Ecosystems. She has been a research assistant working with everything from fish eggs to seal pups, has taught self-defense for women, and was a Front End Manager at the Neighborhood Co-op Grocery in southern Illinois. Jen has enjoyed living in many places (including France and New Zealand) but thinks Moscow is the perfect picnic spot. Jen loves knitting, gardening, photography, and spending time with her husband and two loveable but demanding rescued dogs. Email Jen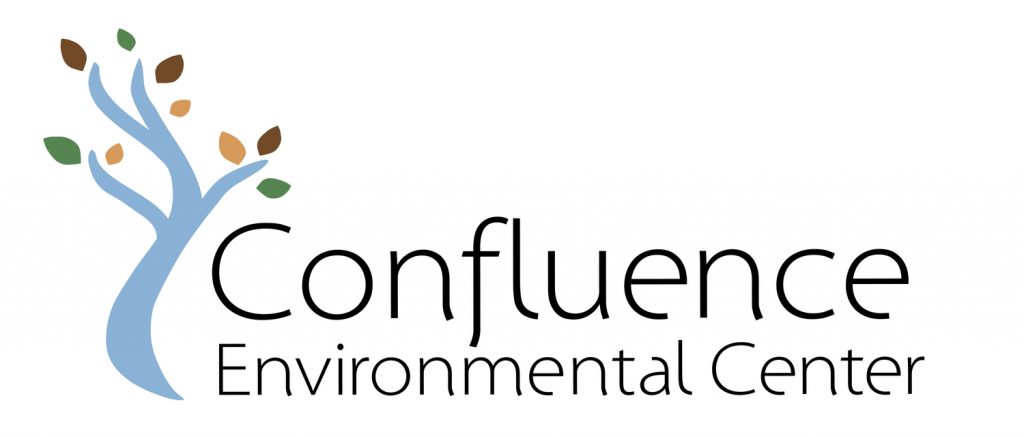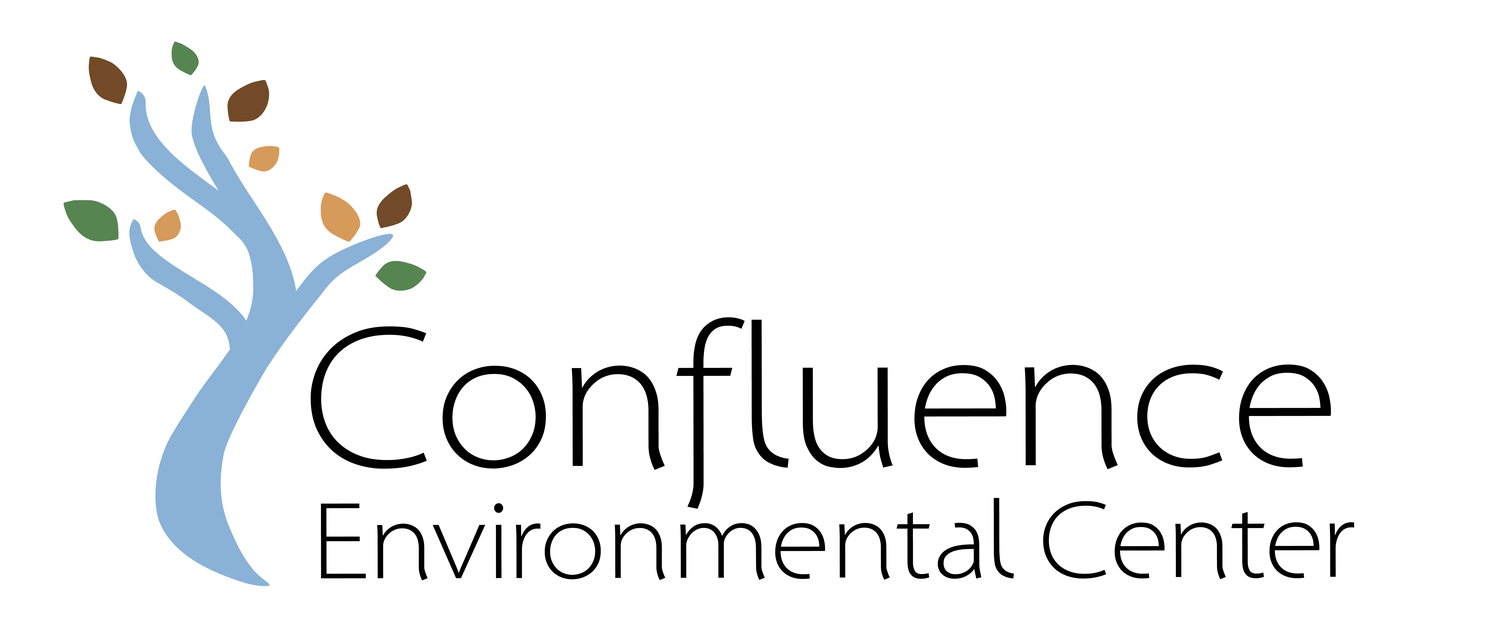 PCEI collaborates with this fabulous Portland-based non-profit
Elizabeth Cabral, CEC AmeriCorps Program Director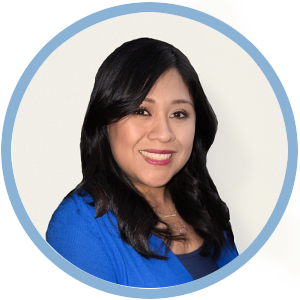 ecabral [at] confluencecenter [dot] org
Elizabeth is Confluence's Program Director. She earned her Bachelors of Science in Public Health from Portland State University.
Elizabeth was raised in the Gorge and is the proud daughter of immigrant parents. Before joining Confluence Environmental Center, Elizabeth worked for six years in active transportation – leading efforts to create safe access to walking, biking and transit in undeserved communities in Portland. Elizabeth brings with her experience at the intersections of transportation, housing and the environment and strong commitment to racial and environmental equity, She hopes to bring her passion and background in equity and culturally responsive programming to the organization and its AmeriCorps members. During her free time she organizes bike rides with Portland based Mujeres en – a local Latina bike group she co-founded 3 years ago to encourage more Latinas to bike. She also enjoys to spending time with her family, visiting the gorge, wine tastings, and exploring new hiking trails in the PNW.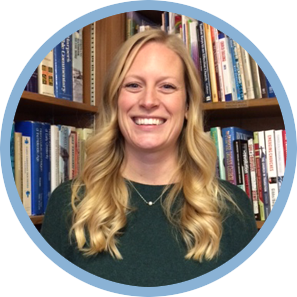 Ashlie Tainer, CEC Operations Coordinator
atainer [at] confluencecenter [dot] org
Ashlie grew up in Portland, Oregon, and after a combined eight years of pursuing graduate studies in environmental studies and working abroad leading experiential learning programs, she is excited to be putting down roots back in the Pacific Northwest.
Her career started unknowingly with Confluence in 2011 when she worked as an AmeriCorps member with PCEI, which is where her passion for environmental education and community service was solidified. She then completed a second term of service as an AmeriCorps member with The Nature Conservancy in Phoenix, Arizona and knew she wanted to pursue a permanent role with the AmeriCorps program in the future. Coming full circle, Ashlie is excited to work closely with PCEI again and have the opportunity to put her experiences from the AmeriCorps and international travels to use leading the next generation of environmental stewards and leaders.
When she's not working, Ashlie enjoys spending time outside hiking, camping and wine tasting. You can also find her catching up on her favorite true crime podcasts and trying to find a way to put chocolate in almost everything.
Samantha Vernon, CEC Program and Outreach Coordinator
svernon [at] confluencecenter [dot] org
Samantha hails from the Hoosier state, but she's called Oregon her home for the past 4 years. Before joining Confluence Environmental Center, Samantha completed terms of service with AmeriCorps FEMA Corps, AmeriCorps NCCC, and AmeriCorps VISTA. Most recently she was working in homelessness services here in Portland. Samantha is currently Confluence Environmental Center's Program and Outreach Coordinator.
When she's not working, she's studying to complete a degree in Women's & Gender Studies. In her free time, she enjoys exploring the gorge, hiking, snowshoeing, yoga, and petting other peoples dogs.