Seasonal Wanderings is sponsored in part by Hyperspud Sports and NRS. Thank you for your generous support!
Save
Seasonal Wanderings connects you and your family to the natural world and each other. Each event focuses on a seasonally relevant topic and how it can be seen or experienced right here on the Palouse. Programs are hands-on, place-based, and most importantly FUN for all ages! Click here to see what topics we've covered in the past.
These are geared towards families of all shapes, sizes, ages, and abilities! This is an opportunity for your family to come together in the outdoors to learn, create, and recreate year round.
We encourage signing up in advance. Register your family here. Your contribution of $5 per child supports the work of the PCEI Education Program and keeps our offerings affordable.
Family Planting Day April 13th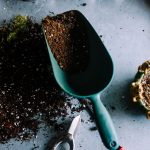 Join us at PCEI from 10:30-noon to plant seedlings into larger pots that go into our nursery. We will be working with native riparian plants such as alder, cottonwood, willow, ect.. You are welcome to just drop in and help for however long you want to. This makes for a great excuse to get outside and enjoy the sunlight. Easy and fun for all ages. Email sarah@pcei.org to register or to ask questions.
June 1st Spring Valley IDFG Fish Derby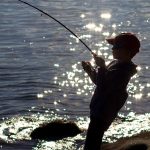 In partnership with Idaho Fish and Game, PCEI is hosting a kids fishing derby on June 1st 2019 at Spring Valley reservoir outside Troy, Idaho. Pack a lunch, sunblock, and bring the family out for this wonderful summer experience.
More information to come. Please email Kris@pcei.org for questions.
June 15th Family Fishing Festival
Join PCEI and the Whitman county conservation district for the 2019 Family Fishing Festival at a pond in Whitman county. Address/location will be announced.
For more information and to register contact Heather at, heather@pcei.org

"If a child is to keep alive his inborn sense of wonder…he needs the companionship of at least one adult who can share it…rediscovering with him the joy, excitement, and mystery of the world we live in."

Rachel Carson
Be that companion for your nearest and dearest– whatever their age or yours.