At PCEI, we couldn't do what we do without volunteers, particularly our interns. This dedicated group of individuals provides additional support to our pillars of learning, serving, restoring and living. We are grateful for the time and enthusiasm they put forth. Their contributions help propel the mission of PCEI. In return, we do our best to offer guidance and provide direction for their current interests and future careers.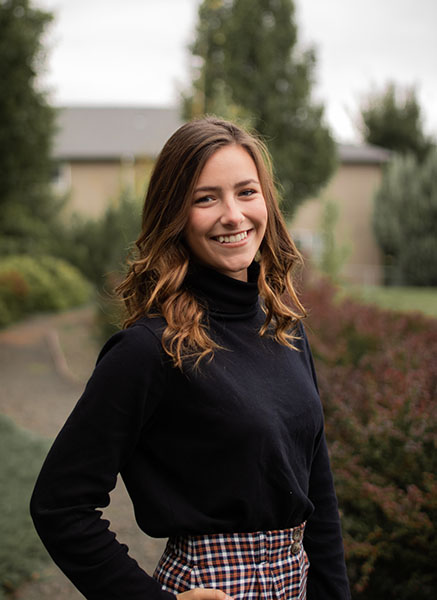 Natalie Amble, Environmental Education Intern
I am currently a Senior at Washington State University. I am majoring in Sociology with a minor in Political Science.  Coming from Carnation, Washington on the west side of the mountains, moving to Pullman was a big transition, but I have fallen in love with the landscape and the weather. In my free time, I like to golf, snowboard, cook, and hang out with friends. I have always wanted to help the environment so getting a chance to help PCEI with their mission is a great opportunity.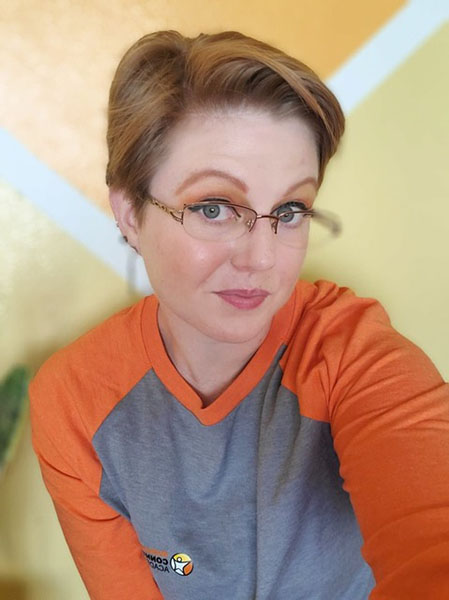 Heath Bingman, Grant Writing/Outreach Intern
Heath Bingman is an educational addict who loves the Pacific Northwest. After visiting the Pacific Northwest for the first time in 2006, she relocated here permanently just a year later. She has studied at the University of Idaho, Washington State University, and is now finishing up her third master's degree at American Public University. After studying special education and political science, she returns to a childhood dream and is obtaining her degree in environmental science. Better late than never! Supporting her in this journey is her husband, two children, three cats, two Guinea pigs, dog, gecko and hamster.

Heath is passionate about education and accessibility at every level and believes that much of the positive progress that needs to be made in the world will be best facilitated by community action and education. While they are uncertain if their career future remains in the classroom or moves into more community based educational initiatives, Heath loves to learn and cannot wait to see what this opportunity holds!
Ashley Paine, Community Involvement Intern
Ashley is currently a student at the university of Idaho pursuing a degree is natural resource management and a minor in environmental communications. She is involved in generation action on campus. She was born and raised in beautiful Vancouver Washington. She grew her passion for people and the environment through school. Ashley enjoys the beach and hiking. Her career goals are to bridge the gap between natural resources and communities. She wants the community to be involved in activities, politics and education when it comes to environmental issues/challenges.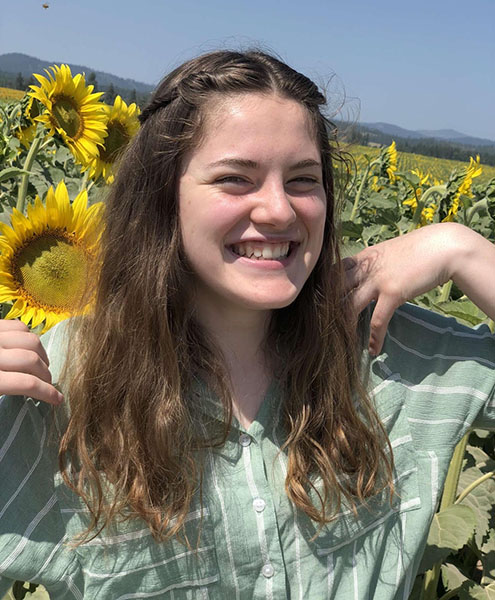 Olivia Yarnold, Environmental Restoration Intern
Olivia is originally from Langley, Washington, and grew up learning to love all types of nature. She is currently pursuing a bachelor's degree in Environmental Science at the University of Idaho. Olivia enjoys seeing and experiencing new areas and landscapes through competitive dog show travels and makes sure to find hikes and new views on every trip. She hopes to one day work in a job where she can make a positive impact on both her community and the environment around her.
Interested in PCEI internships? Visit the Internship page for available positions and requirements or click here to see previous positions.