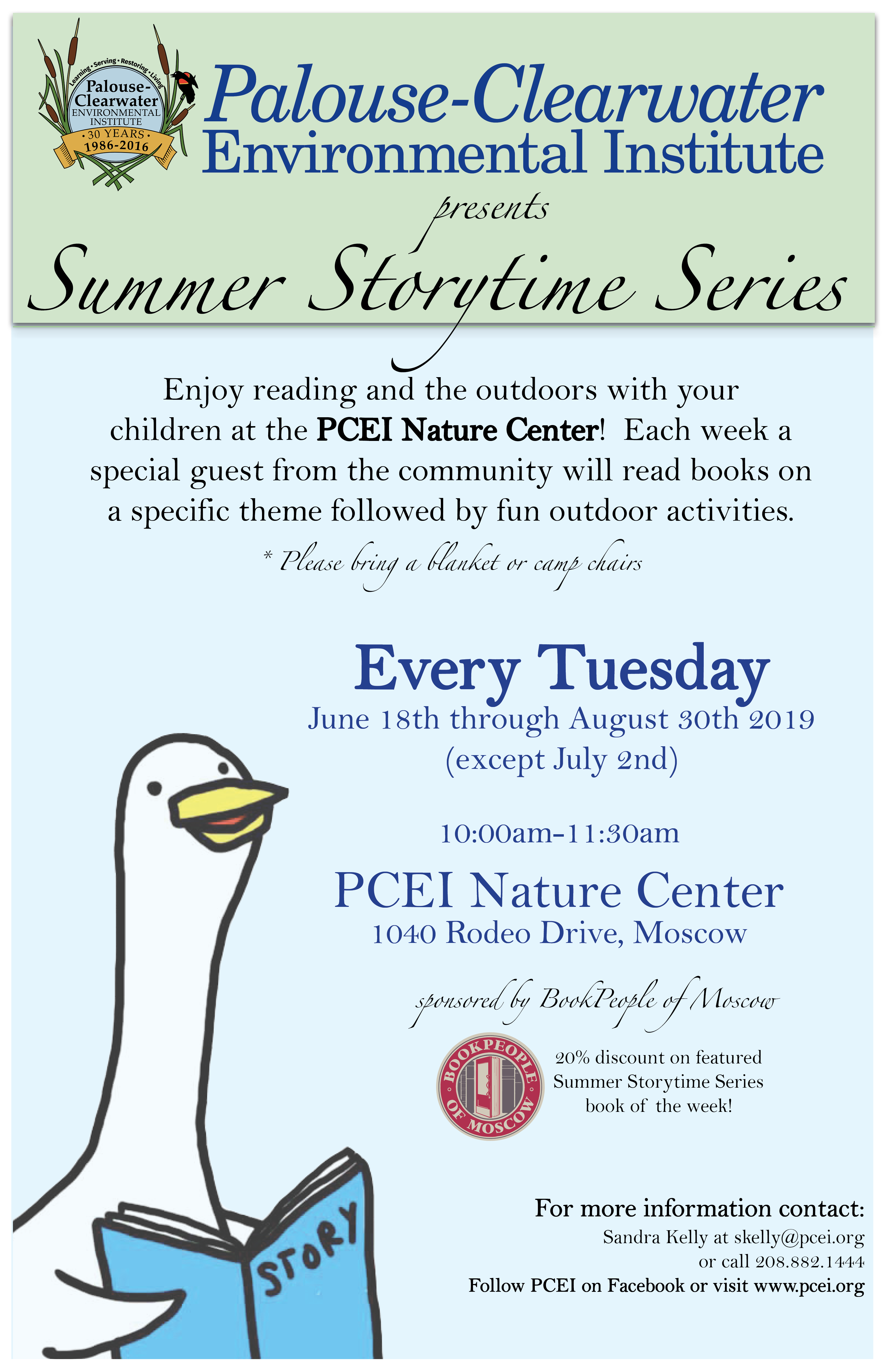 Enjoy reading and the outdoors with your children at the PCEI Nature Center! Each week a special guest from the community will read books on a specific theme followed by fun outdoor activities.
Storytime is every Tuesday June 18th through August 27th (except July 2nd), 10:00am-11:30am at the PCEI Nature Center, 1040 Rodeo Drive, Moscow. Please bring a blanket or camp chairs.
Summer Storytime is sponsored by BookPeople of Moscow. Enjoy a 20% discount on featured Summer Storytime Series book of the week!
Summer Storytime Series lineup:
June 18: Tara Wimer from the Human Society of the Palouse
June 25: Christine Gilmore from the Kenworthy Performing Arts Center
July 9: Jaime Jovanovich-Walker from Palouse Land Trust
July 16: Dulce Kersting-Lark from the Latah County Historical Society
July 23: Jaime Hill from the Kenworthy Performing Arts Center
July 30: TBA
August 6: City of Moscow Mayor Bill Lambert
August 13: Chief James Fry from the Moscow Police Department
August 20: TBA
August 27: TBA
For more information contact Sandra Kelly at skelly@pcei.org or call 208.882.1444. For updates, follow PCEI on Facebook or visit pcei.org.