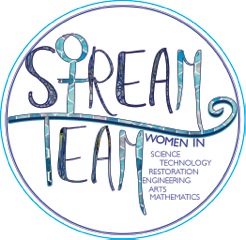 What do Mae Jemison, Erica Mackie, Wangari Maathai, Margarita H. Colmenares, Marina DeBris, and Mary Ross all have in common? They are all influential women in the fields of Science, Technology, Restoration, Engineering, Arts, and Mathematics (STREAM).
This week, PCEI staff and local female professionals will guide the participants of STREAM Team in a one week summer camp focused on the confluence of STREAM fields and the natural world.
Each day will begin at 9:00AM and end at 3:00PM and will involve field experiences, self-exploration, teamwork, and reflection. The camp is open to young women entering grades 7th-10th in the fall of 2016.
It's an amazing time and for $50 for the whole week, it's a steal!
STREAM Team is now full for the summer. Check back next year!
We are still in need of support to offer this experience to the young women of the Palouse! For more information about how to contribute, see the STREAM Team webpage.