Saturday, May 27
@
9:00 am
–
10:30 am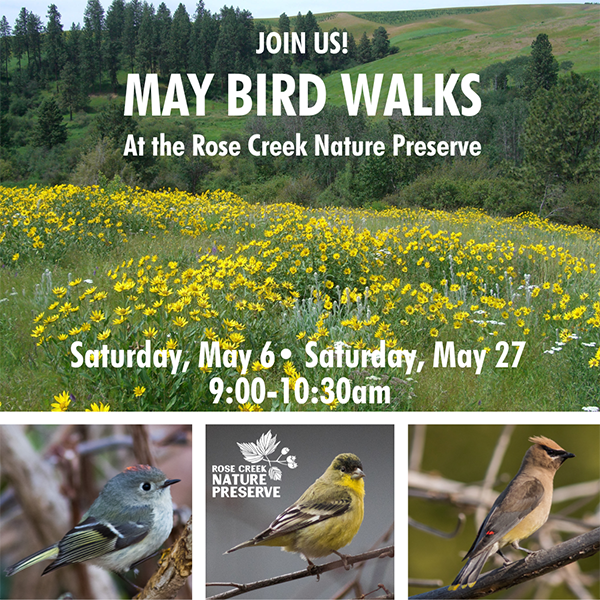 There are two bird walks coming up at the Rose Creek Nature Preserve, led by our friends at Waxwing Imagery. It's a beautiful time to walk the trails at Rose Creek! From Waxwing Imagery: Join local birders on walks in a variety of habitats and experience the beautiful bird life of our region during Spring migration. Guides will provide tips on finding and identifying birds. Botanical and non-feathered wildlife will also be enjoyed.
Walks are intended for all skill levels. Walks usually cover 1-3 miles and take 1.5-4 hours but can be adjusted to the group's schedule.
To register, visit waxwingimagery.com.
208-882-1444
info@pcei.org