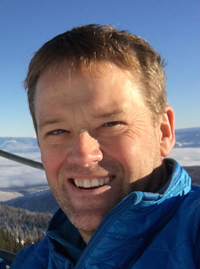 Doug Heckman, President
Doug lives in Moscow with his wife and two boys. He works at Emsi, an economics firm, and helps provide community labor data to clients around the world. He has been the Director of the MFA program at the University of Idaho, and has enjoyed working on other local Boards of Directors, including a stint as President of the Board for the Kenworthy Performing Arts Center. Doug and his family enjoy visiting the PCEI Nature Center, particularly the bicycle pump track, Animals of the Night, and walks to the Artist Studio.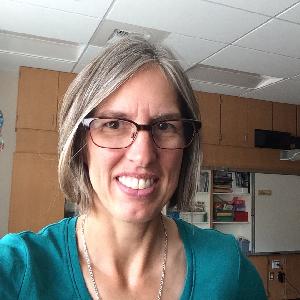 Nancy Nelson, Vice President
Nancy is a second grade teacher at Franklin Elementary in Pullman. She earned her bachelor's degree in journalism from the University of Idaho, worked as a reporter for several years and opted to return to school to study education. She earned her Master's degree from Washington State University in elementary Education and Teaching. She is passionate about conservation and environmental issues and she is looking to bring her reporting and teaching experiences to the PCEI board.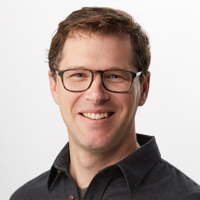 Mark Deming, Treasurer
Mark Deming is a lifelong north-westerner, avid outdoorsman, husband, and father of three rapidly growing boys. He moved to Moscow in 2010 intending to study law at UI, but a temporary position at NRS turned into a career as the company's Director of Marketing. At NRS, Mark works at the confluence of commerce and conservation and enjoys using his communications skills to help grow a local business while advocating for stewardship of public lands and waters. Beginning in 2016, Mark worked with American Rivers to co-found 5,000 Miles of Wild, a national campaign pushing for new river protections in honor of the 50th anniversary of the Wild and Scenic Rivers Act. In the fall of 2018, he traveled to Washington DC with a coalition of businesses and nonprofits to lobby for land and water conservation. Mark looks forward to working with Tom, the staff and the board to help PCEI fulfill its mission and continue doing great work on the Palouse.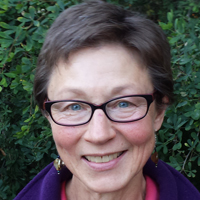 Judy Meuth, Secretary
Judy is a retired professor of Critical Culture, Gender, and Race Studies. Her work examined how conceptions of nature and "the natural" impact values and policy regarding the environment and groups of people and drive our interactions with nature and each other. Judy worked with the Confederated Tribes of the Colville Reservation and regional school districts on several National Science Foundation projects to shift the cultural lens of science education toward a tribal point of view. Judy has a master's degree in Wildlife Biology and worked for US Fish and Wildlife Service on habitat evaluation and restoration projects in Texas and the Northwest. In Texas, she established a K-12 alternative school where students and faculty together designed the interdisciplinary and experiential curriculum. Judy now works with Citizens' Climate Lobby to turn climate change around by making a carbon fee and dividend policy in the U.S. a reality. She spends as much time as possible outdoors, running the Palouse, hiking in the region and internationally, and growing veggies is her own backyard.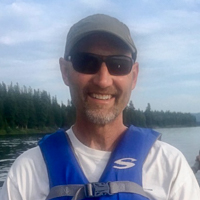 Paul Charpentier
Paul moved to Moscow in 2006 to change vocations and earned a graduate degree at the University of Idaho in Environmental Sciences emphasizing stream/riparian ecology and restoration. He then taught in the Environmental Science Program at UI, and had the good fortune to join PCEI on the Paradise Creek Ecosystem Restoration Project helping plant nearly 20,000 riparian plants along the newly day-lighted stream running through campus. Most recently he worked for the Nez Perce Tribe as a watershed restoration project leader. Paul has long recognized the mutual benefits of connecting people, place, and community, and thus is happy to be on board to help PCEI carry out its good work.

Mary Jo Hamilton
Mary Jo and her husband have lived in Moscow since 1970. She retired four years ago from Washington State University where she worked for many years in the College of Veterinary Medicine as a comparative immunologist. She has been interested in our community as long as she has lived here, and has served on various Boards of Trustees, including Moscow Day School, Latah County Historical Society, Latah County Human Rights Task Force, Buy Local Moscow, The Unitarian Universalist Church of the Palouse and Heart of The Arts. She is also a Moscow Tree Commissioner. She is an avid hiker, and loves the recreational activities this area can provide, including skiing, snowshoeing, whitewater rafting and wild mushroom collecting. Favorite activities include reading, knitting, gardening, cooking and traveling. She and Joel have two sons and three grandsons.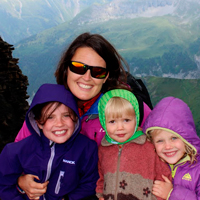 Brooke Lowry
Brooke loves the outdoors and is committed to preservation, conservation of free open spaces, and community building. She arrived on the Palouse pregnant in the epic snowfall of 2009 and now enjoys exploring the Palouse with her three wonderful and tough daughters. As a member of the PCEI board, Brooke draws on her knowledge from her degree in Wellness Management, time spent on the Moscow Pathways Commission, Coordinator for Moscow's Safe Routes to School Program and her husband's great expertise in pedestrian planning. As a member of the PCEI board she has focused on the creation of signs and maps. She knows maps and signage can help more people know what PCEI has to offer. Brooke was thrilled when Palouse Roots (PCEI's outdoor preschool) opened so she could take her daughter twice a week to explore the 26 acres of open space at PCEI in the sun, rain, snow and sleet. Brooke is grateful for the opportunity to work and learn with the neat people on the PCEI board and look forward to what they can create together.