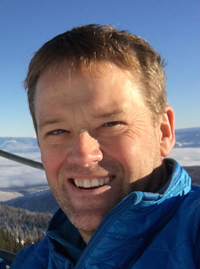 Doug Heckman, President
Doug lives in Moscow with his wife and two boys. He works for Council for Adult and Experiential Learning, a national non-profit focused on education and work force strategy. He has been the Director of the MFA program at the University of Idaho, and has enjoyed working on other local Boards of Directors, including a stint as President of the Board for the Kenworthy Performing Arts Center. Doug and his family enjoy visiting the PCEI Nature Center, particularly the bicycle pump track, Animals of the Night, and walks to the Artist Studio.
Kali Armitage, Vice President
Kali Armitage first came to the Palouse-Clearwater area with her grandparents in the 1980s from Southern California. A teenager and high school drop-out at the time, it was her experiences in Orofino as an intern for UI Extension, a Junior Board member for the Clearwater County riding club, and an active participant in 4-H, that gave her the confidence to obtain a GED from LCSC, attend college and graduate from UC Irvine, have a successful career, and be able to give back to the community. During her 25-year career in the San Francisco Bay Area she never forgot the beauty of this region and the people who mentored her and made it all possible. Over the past 10 years she has studied permaculture, became active with her local garden club in California, and transformed her grass covered urban front and back yard into a native plant garden and food forest. After many years working for the University of California, Kali moved to Moscow in 2020 and started a position in the ITS department at the University of Idaho. She looks forward to supporting PCEI as a volunteer and helping to inspire and empower others in their quest for an emotionally and physically healthier life and a more sustainable lifestyle.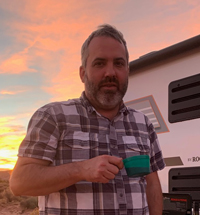 Mike Strickland, Treasurer
Mike grew up on a small vegetable farm in Missouri. It was here that he explored the surrounding forests and creeks, and developed a love for the natural world. After serving in the Army for five years, Mike came back to his exploration of the natural world and earned a degree in biology from William Jewell College. He then went on to receive his PhD in ecology from the University of Georgia. Mike and his family arrived on the Palouse in 2016, where he is an Associate Professor in the Department of Soil and Water Systems at the University of Idaho. His research now focuses on understanding how soil microbial communities relate to ecosystem carbon and nutrient cycling. When he's not researching soils, Mike enjoys exploring the outdoors with his wife Catherine and their two sons.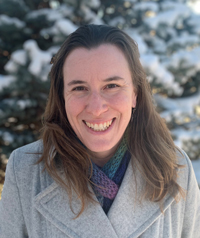 Stephanie Kane, Secretary
Stephanie Kane is an ex-pat from Virginia who migrated to the Palouse for graduate school at Washington State University in 1999. She holds Master's degrees in both zoology and statistics from WSU and has spent her career at working with data at the intersection of sociology, education, and the environment. In her prior positions, she worked with researchers, stakeholders, and producers in Idaho on issues as varied as the impact of climate change on agriculture in the Pacific Northwest, STEM education in Idaho, and studying invasive plant and animal species in Idaho. Her association with PCEI began in the early 2000's with her role as a Girl Scout leader of a Moscow troop, participating in Paradise Creek stream cleanup service projects and STEM activities. As a mom, she has visited PCEI for school field trips, Creatures of the Night, and native plant sales. She looks forward to helping PCEI in its mission of conservation, restoration, and environmental education. When not thinking about data, she can be found either gardening or camping and fishing with her husband and son in their Scamp trailer.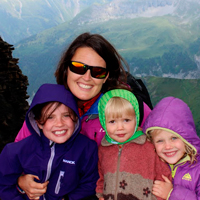 Brooke Lowry
Brooke loves the outdoors and is committed to preservation, conservation of free open spaces, and community building. She arrived on the Palouse pregnant in the epic snowfall of 2009 and now enjoys exploring the Palouse with her three wonderful and tough daughters. As a member of the PCEI board, Brooke draws on her knowledge from her degree in Wellness Management, time spent on the Moscow Pathways Commission, Coordinator for Moscow's Safe Routes to School Program and her husband's great expertise in pedestrian planning. As a member of the PCEI board she has focused on the creation of signs and maps. She knows maps and signage can help more people know what PCEI has to offer. Brooke was thrilled when Palouse Roots (PCEI's outdoor preschool) opened so she could take her daughter twice a week to explore the 26 acres of open space at PCEI in the sun, rain, snow and sleet. Brooke is grateful for the opportunity to work and learn with the neat people on the PCEI board and look forward to what they can create together.
Alice Schroeder
Alice learned to love the out of doors growing up in Colorado. After earning a PhD in Biology at Stanford University, she came to the Palouse in 1968, when her husband, Paul, joined the WSU Zoology Dept. He was soon recruited by George Hudson into a team of young faculty and students helping with weed control and other projects on the Hudson property along Rose Creek. Alice and Paul welcomed their daughters from Korea in 1974. After a series of temporary positions, Alice became the first person to hold a half time, tenure track position at WSU. She did research on DNA repair and taught Genetics, developing a laboratory course stressing historical and contemporary techniques, along with data analysis and professional writing. After retiring, she and Paul spent two years driving around Australia focusing on birds and flowers. A long time League of Women Voters member, she then served as president for 8 years. She is also on the board of the Palouse divide Nordic Ski Club and volunteered as a docent for PCEI. She is often outdoors, hiking, skiing or gardening.
Kate Berti
Kathryn (Kate) Berti is passionate about environmental science and strives to integrate science, art, and community in her work and life. She moved to Moscow, ID in 2019 with her geologist husband, and is a proud mom to three little ones. She works as the Science Director of the Nurture Nature Center, a science-based non-profit in Pennsylvania. After completing a Ph.D. studying remote sensing of the cryosphere at Lehigh University (PA), she worked as a postdoc at the USDA's Hydrology and Remote Sensing Lab. Her current work interests focus on the nexus of science, art, and community, with an emphasis on floods, climate change, and social science research related to risk communication. She engages with local communities on climate action plans and resiliency, while developing educational science programming for youth in nonformal settings. Kate loves to explore new hiking trails with her family in her free time.