The Palouse-Clearwater Environmental Institute has an AmeriCorps program that currently serves communities all over the state of Idaho as well as the greater Portland region. Through 30 partnerships with schools, community-based organizations and government agencies, PCEI addresses critical environmental and equity issues in the areas of healthy watersheds, energy and resource conservation, environmental education and outreach, as well as sustainable community development.
National and Community Service programs meet critical needs in areas such as education, public safety, health and the environment through partnerships with public agencies, non-profits, faith-based and other local organizations.
Welcome to Our 2020-2021 Members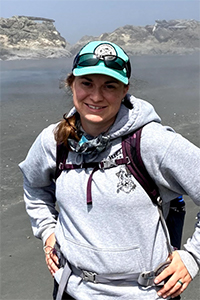 Zoie grew up in Washington state and has always had a love for nature. It took a while for her to figure out that natural resources was an actual career. This lead to returning to college at the University of Idaho. There she earned her Bachelors of Science in Wildlife Resources and a GIS certificate. She worked on Craig Mountain (near Lewiston) as a technician and has done work through the University on various bird projects. Zoie has helped trap and process data on sage grouse, a red-tailed hawk, and rough-legged hawks. Zoie and her husband can be be found hiking, camping, wandering or spending time with their two cats, Jasper and Echo. She also enjoys knitting and riding her horse, Bullet.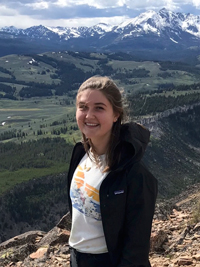 Sandra Blumer (Environmental Education Instructor & Restoration Technician, Foothills Learning Center)
At the University of Oregon, Sandra majored in history with a focus on the environmental history of the American West. She planned to become a high school history teacher, but quickly became enamored with place-based and outdoor education. In Eugene, Oregon, she worked as a teacher at an outdoor preschool and as a camp counselor where she taught sustainable fishing practices, archery, and rafting to teens. After graduation, Sandra worked in Yellowstone National Park for five months where she hiked to her heart's content. Before moving to Boise, Idaho, Sandra hiked the Camino de Santiago in Spain, a trek that encompassed her interest in the intersection of history and the environment. She is so excited to be an environmental educator at the Foothills Learning Center in Boise where she can help students develop a sense of place in their environment.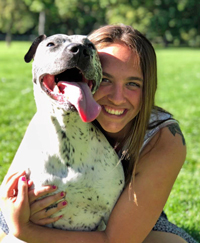 Cassidy Bremer (Environmental Education Instructor, Foothills Learning Center)
Cassidy was born and raised on the coast of Washington in a small town called Elma. When she graduated high school, she moved to Idaho to attend Boise State University. Since Cassidy has always loved exploring the outdoors and has always had a love for animals, she decided to major in Environmental Studies with a minor in Biology. After taking a year off from school, she is very excited to start her senior year in the fall. Being blessed with a service in environmental education, Cassidy is excited to start building her professional resume. Outside of school and work, Cassidy loves to read, go hiking with her two dogs, and to cook.
Zach grew up in Maryland between the metropolitan centers of Washington D.C. and Baltimore, but spent most of his childhood exploring natural places in his community and trying to observe every organism he could find under logs and leaves. This passion followed him through undergrad where he focused on environmental science and studies and applied the skills he learned to various river education and sustainability programs in various watershed communities in Virginia and Maryland. His passions for the environment and desire to develop his skills further led him out westward to the University of Idaho's McCall Outdoor Science School (MOSS), where he recently received a Master's in Environmental Education and Science Communication. After completing his graduate program and falling in love with Idaho, Zach sought to continue his role as an environmental educator which led him to his current role through PCEI as a K12 educator at MOSS. As an educator for K12 programming at MOSS, Zach hopes to enrich and engage student learning in nature by providing them with programming that helps them garner an interest in the ecological diversity inside Ponderosa State Park. He hopes to help students develop a deeper connection to nature in their everyday lives and promote healthy stewardship identities in the students he teaches.
Growing up in both the Appalachian Mountains and the coast of North Carolina, Laura quickly fell in love with the outdoors. This love led her to get a BS in Natural Resource Conservation Management from Western Carolina University. After graduating college, she traveled across the country in search of bigger mountains and different environments to explore. This led her to McCall where she attended the McCall Outdoor Science School (MOSS), an extension of University of Idaho, to get a MNR in Environmental Education and Science Communication. Through MOSS, Laura found a love for being an environmental and place-based educator. She followed this passion to Stanley to work with the Sawtooth Interpretive and Historical Association as a Naturalist. She is excited to keep following this passion through PCEI as a Lead Instructor with her alma mater the McCall Outdoor Science School. When not teaching, Laura can be found hiking/backpacking across Central Idaho, rock climbing, enjoying a good book by the beautiful Payette Lake, snowboarding when the season is right, or cooking/baking up something delicious (usually from something foraged)!
Brooke grew up in the bluegrass state of Kentucky and learned to love and care for the outdoors camping and exploring with family as a child. Her love for nature compelled her to attend Western Kentucky University where she obtained her B.S. in Biology with a Minor in outdoor leadership in 2012. This program introduced her to the world of environmental education. From there she has been in outdoor education in a variety of roles ranging from education programs at The Louisville Zoo in Kentucky, working with Kentucky Fish and Wildlife Resources to educate youth on conservation, to being an interpretive kayak guide at The Lost River Cave in Bowling Green, KY. Wanting to explore more of the world of Environmental Education Brooke found the graduate program at the University of Idaho McCall Outdoor Science School (MOSS) intriguing and completed her M.S. in Natural Resources with a certificate in Environmental Education in 2016. This program opened the door to the beautiful Pacific Northwest as well as a newfound knowledge to aid youth and adults to find their own transformative experiences in nature. She was then fortunate to hold the position of Director of Outdoor Education and Retreats and Rentals for Camp El Tesoro in Granbury, TX for several years before making her way back to Idaho to continue her work as the Director of Programs at YMCA Camp at Horsethief Reservoir. All these experiences have led her back to MOSS through PCEI as an AmeriCorps member. She believes that the experiences and connections we make with natural places as youth can hold the key to more positive and fulfilling interactions as adults. Brooke is excited to see how serving her community through PCEI can lead her to the next chapter.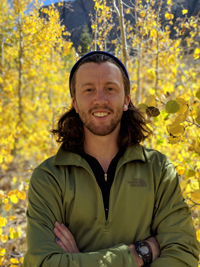 Isaac was born and raised in Iowa, growing up in a family that spent a lot of quality time outdoors. He graduated from Luther College with a degree in Biology and Environmental Studies. Since then, he has worked as an environmental educator in Delaware, California, and Montana, teaching the next generation of community leaders. He is passionate about connecting people to the natural world, and building equitable and inclusive spaces. Isaac loves reading, cooking, running, biking, skiing, hiking, and getting lost in the woods (in no particular order).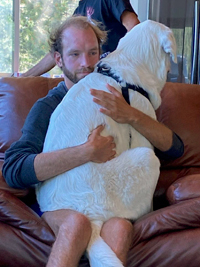 Danny is from Southwest Michigan, where he attended Hope College and received a degree in Biology. He has pursued his love for environmentalism by working across the US, and in countries like New Zealand, the Cook Islands, and Iceland. Through these opportunities, he has been lucky enough to experience what the environment, and the issues it faces, means to many different global communities. This confrontation with the diverse sets of circumstances, values, and issues that face humans and nature across the earth has furthered his commitment to educating others and seeking equitable solutions. In work varying from wetland to whale research, or from education to sea level rise policy, Danny has brought an enthusiasm for people and nature together to face each multifaceted issue. You'll find him in his spare time chasing birds with his camera, hiking, backpacking, waxing poetic about how cool whales are, reading, or watching any sport you put in front of him. Now, more than ever, Danny is excited to be back with AmeriCorps and investing in communities and the environment.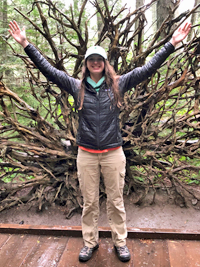 Rebecca spent her childhood exploring rivers, inspecting insects, and scaling trees throughout Montana. Her love for nature propelled her toward volunteering with the Montana Conservation Corps after high school to remediate floodplains and construct trails in dense forests. After this immersive experience, Rebecca fully incorporated nature into her career goals and pursued a degree in Resource Conservation and minor in Climate Change studies to understand the physical processes involved in everything she is enamored with outside. During her studies, she received a fellowship to participate in a backcountry trip through the Andes Mountain Range in Patagonia, Chile documenting invasive species. Rebecca continued to work, learn, and travel for two years after graduating while enjoying her other hobbies of reading, cooking (eating), hiking, and playing board games. She is so excited to now be the Environmental Education Coordinator with the University of Idaho Valley County Extension that allows her to share her love and appreciation for nature with community members and youths in the area through creative programming.
Heather Morris (Conservation Educator & Interpretive Center Specialist, The Peregrine Fund)
A second term AmeriCorps member, Heather grew up in the woods of New Jersey, Maine, and other states, allowing for a passion for the outdoors to ensue. Heather has always held a love and understanding for animals and the ecosystems they live in, and it was furthered while obtaining a B.S. in Conservation Biology at SUNY ESF.  While in school she has worked with AmeriCorps in the Selway Bitterroot National Forest with the Selway Bitterroot Frank Church Foundation. She has interned with the Fish and Wildlife Service at Mattamuskeet National Wildlife Refuge as a biology intern. There, she learned to test water quality, band pelicans and terns, and work with invasive species. She helped conduct research on Bowfin fish and had a field course take her to the Amazon Rainforest. During school she participated in the unique sport of lumberjacking where her main skills included chopping, throwing axes, and using chainsaws. After school, she took 6 months off to do a complete thru hike of the Appalachian trail. She now finds herself serving as a PCEI AmeriCorps member as a Conservation Educator at the World Center for Birds of Prey with the Peregrine Fund in Boise, Idaho. She helps to put on programs like Raptors in the Round while working with the bird ambassadors, like Marshall the Golden Eagle, on site. She has also helped to design and implement a new nature trail and works continuously on the habitat restoration projects up on the hill.
Cameron is currently a student at Northern Kentucky University pursuing a degree in Integrative Studies. This includes focus areas in Environmental Studies, Photography and Journalism. While at school Cameron works as the Photo Editor for NKU's newspaper and is the Vice president of the Hiking Club. She has always had a passion for the outdoors which was started by going on camping trips with her parents as a child. Through this passion for the outdoors, Cameron also developed a love for photography. She hopes to work as a conservation photographer to help spread the importance of protecting the environment through photos. While she is new to the area, she is very excited to learn more about environmental conservation and education during her time at PCEI. When not taking pictures, Cameron enjoys hiking, kayaking, sewing and historical reenacting.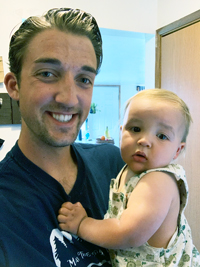 Born and raised in Oregon, Dean fell in love with the outdoors at a young age living an hour and a half from the Oregon coast and an hour and a half from Mt. Hood. Dean grew up fishing, crabbing, hunting, hiking, and camping. This upbringing encouraged Dean to pursue a degree that would involve the outdoors and caring for the Pacific Northwest natural resources. He attained his associate degree from Mt. Hood Community College in fisheries technology in 2016. Dean took a year off school and worked for Idaho Fish and Game as a fisheries technician and creel surveyor. After working for fish and game he worked for a private fisheries research company where he led a team for three years as a fisheries specialist designing and implementing beaver dam analogs (BDA's) and post assisted log structures (PALS). In fall 2019, he completed his bachelor's degree from University of Idaho in Natural Resource Conservation. He currently is finishing up his master's at University of Idaho, in their online MNR program. Dean was introduced to PCEI in his last year of undergrad where he and his class helped create a restoration proposal, partnering with PCEI. After seeing the work that PCEI does and how much they interact with the public, landowners, and students alike, he knew he wanted to serve as an AmeriCorps member for the PCEI Nature Center. In his free time, Dean finds himself hunting and fishing with his friends and wife.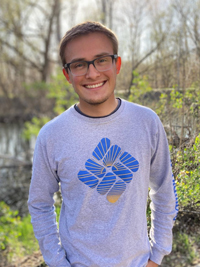 Dylan Potter (Environmental Education Instructor & Restoration Technician, Boise Urban Garden School)
After his family moved to the town of Sandpoint when he was ten, Dylan quickly developed an appreciation and interest in nature through his exploration of the mountains and forests of North Idaho. This experience led him to study Natural Resource Conservation at the University of Idaho and join the Peace Corps after graduating. He served as a Sustainable Agriculture Facilitator in Jamaica where he taught lessons in environmental education and assisted with establishing a community beekeeping project with a farmers' cooperative. After finishing his two years of service, Dylan returned to Idaho with an interest in continuing work in community building through environmental projects. This led him to the Environmental Educator position with the Boise Urban Garden School. He is excited to help foster kids' sense of curiosity and connection to the natural world through gardening and build their commitment to environmental responsibility.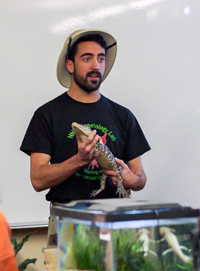 Austin was born and raised in Nampa, Idaho. Growing up he was always extremely enthusiastic about animals and science. As a teenager he volunteered at the Boise Zoo and was involved in marching band, science club, and National Honors Society. He attended Northwest Nazarene University where he spent over three years as their head animal caretaker, and was fortunate enough to be able to publish some of his work on the bioacoustics of neotropical leaf-litter frogs. He graduated with a B.S. in Ecology and Biodiversity, and shortly afterwards returned to the zoo for a summer as their Teen Volunteer Coordinator. He is still full of enthusiasm in his new position, educating others about the environment at the Morrison Knudsen Nature Center in Boise! In Austin's words, "I'm incredibly grateful for this opportunity to work through AmeriCorps, and I'm excited to see what comes of this next year!"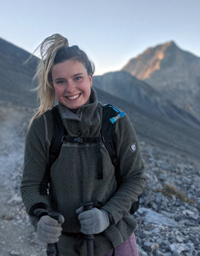 Olivia grew up exploring around the Umpqua, in Western Oregon, with a passion for nature. In college, she studied Natural Resource Conservation Science and worked as a Research Technician for the University's Experimental Forest. It was during this time, that Olivia found a new love: Wildfire. The next four years, Olivia worked for Idaho Department of Lands, and the U.S. Forest Service as a Wildland Firefighter and Emergency Medical Technician. She lived in a remote bunkhouse, on the South Fork of the Salmon River for one fire season, which was where she became interested in Idaho's declining salmon populations and wild rivers. From that point on Olivia has been a salmon activist, an active member of the Sierra Club, and has ignited a fire within herself to help preserve Idaho's natural resources. She has recently moved back to Moscow, Idaho after traveling much of the West, in her converted van with her partner, Cole and cat, Charlie. Olivia enjoys backpacking, white water rafting, rock climbing, international travel, skiing, tending to her house plants, and mountain biking. After her work with PCEI, Olivia hopes to backpack the mountains of Patagonia and then come back to Moscow, to pursue graduate school in a field where she can truly make a difference.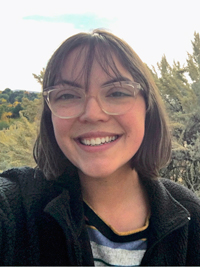 Madison grew up along the Wasatch Front and graduated from the University of Utah with two degrees: Environment & Sustainability, and Geography with an emphasis in Ecology and Biodiversity. She moved to Boise to study sagebrush ecosystems and fell in love. Her passion for the environment and how humans interact with it led her to PCEI and her position as an Environmental Educator with the Land Trust of the Treasure Valley. She is excited to transition from her life of learning, to one where she gets to share knowledge with youth and a growing community, and help people interact with ecosystems around this place they call home.
Emma grew up in western Washington. Her family's frequent camping, hiking, and outdoor adventures helped her love for nature grow. She was frequently involved with the community through the Girl Scouts Association, music performances, and the community service club. After graduating from the University of Idaho with a B.S in Environmental Science and a B.S in applied music performance, she wanted to work closely with the community. Emma is passionate about conservation, wildlife, and habitat restoration. She is excited be working with the Palouse Land Trust and Idaho Firewise to help educate on fire safety and immerse the community in the beautiful Palouse landscape.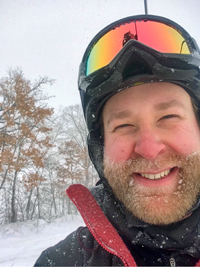 Drew is a former MOSS graduate who has returned to the Gem State to brush up on his education skills while also learning some new tools of the industry as a K-12 Lead Instructor for AmeriCorps at the McCall Field Campus. His passion for education started in the first grade when his teacher spotted him assisting a fellow student and she noted his "natural talent." This passion, in conjunction with his love for the outdoors, led Drew to pursue an undergraduate degree in Geology and a graduate degree in Natural Resources and Environmental Education. Over the years, he has worked as a naturalist, school bus driver, adjunct faculty, and an Environmental Stewardship Coordinator for the Walking Mountains Science Center in Avon, CO. When not educating local youth about the wonders of the natural world, Drew can be found reading a book with coffee in hand, picking out a new tune on the guitar, exploring the great outdoors with friends and family, or researching tiny homes and skoolies (renovated buses made into houses).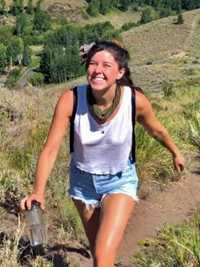 Erica Watkins (Environmental Education Instructor & Restoration Technician, Boise Urban Garden School)
Born and raised in Stanford, California, Erica was like all kids: curious about the planet and the creatures who live on it. As she grew, so did her curiosity, and she decided to forgo college to travel the world. While traveling, she developed a deep interest in the power of farming—both to create community and combat climate change. As her knowledge of farming expanded, her passion became focused on early environmental education in a farm setting. In her role at Boise Urban Garden School she is eager to explore the garden with kids and support them in discovering the awe-inspiring beauty of planet Earth.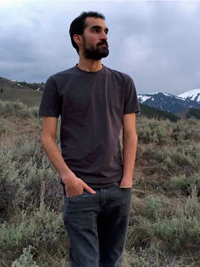 Gaston Zuain (Pollinator Initiative Coordinator, Wood River Land Trust)
Born and raised in a small town in Patagonia, Argentina, Gaston developed a love for nature and all crawling critters from a young age. Because of his draw to nature and drive to understand all living organisms, he pursued and completed a degree in Biology with a specialty in Ecology from Universidad de Buenos Aires. He moved to Idaho with his partner in 2018 and fell in love with the wild and beautiful landscape of the Wood River Valley. Science, conservation and education are some of his passions which is why he is so excited to begin his AmeriCorps position as the Pollinator Initiative Coordinator at the Wood River Land Trust. When not in the field or office, you can find him drinking Yerba Mate by the river or out hiking with his dog, Milo.
Visit the Confluence Environmental Center page to view members in Portland, OR.