The Palouse-Clearwater Environmental Institute has an AmeriCorps program that currently serves communities all over the state of Idaho as well as the greater Portland region. Through partnerships with schools, community-based organizations and government agencies, PCEI addresses critical environmental and equity issues in the areas of healthy watersheds, energy and resource conservation, environmental education and outreach, as well as sustainable community development.
National and Community Service programs meet critical needs in areas such as education, public safety, health and the environment through partnerships with public agencies, non-profits, faith-based and other local organizations.
Welcome to Our 2022-2023 Members!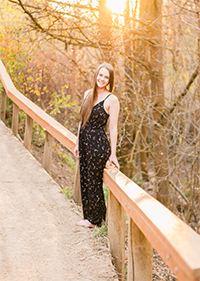 Devyn grew up exploring the rivers and mountains of Idaho, cultivating a passion for nature. She frequently engaged with the community as a Zoo Naturalist for Zoo Boise, as a volunteer teaching environmental education, and as a coach for Rise Volleyball Academy. She graduated from Boise State University, earning an undergraduate degree in Biology, and plans to pursue a graduate degree in Wildlife Biology and Conservation. Devyn is passionate about biodiversity conservation and is interested in how the effects of climate change disrupt interspecific relationships. She is excited to be working with PCEI as a Community Conservation Ambassador for Deer Flat National Wildlife Refuge, collaborating with the community she knows and loves to make nature accessible for everyone!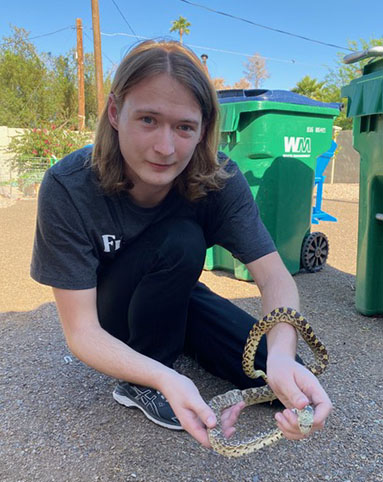 Trevor was born and raised in Phoenix, Arizona. After spending his summers doing camps at the local herpetological society he discovered an interest in reptiles, returning a year later to join as a volunteer; something he would continue for the next 7 years. During this time he developed a growing interest in plants and the natural world as a whole, eventually earning a bachelor's in Conservation Biology and Ecology from Arizona State University. He is excited to work with PCEI in a hands-on role and looks forward to growing his knowledge of local plants and ecosystems.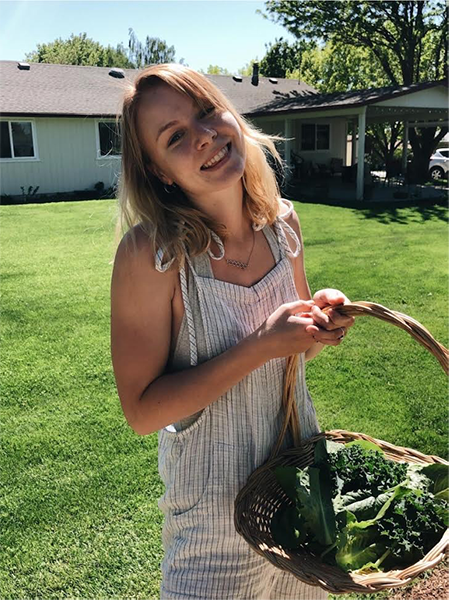 Hailey Lynch (Environmental Educator/Restoration Field Technician, Foothills Learning Center)
Hailey was born and raised in Boise, Idaho. Her earliest childhood memories began in her family's 1955 Willys Jeep that they would use to explore the town's neighboring mountains. From there, she gained a special interest in pressing and identifying local plant life, which opened a new world of interest in learning and understanding her natural surroundings. This passion led her to study Environmental Studies at Boise State University, where she received a B.S. and a minor in Biology. What she loves most about her educational background is that it combines natural sciences with social sciences. This type of interdisciplinary training has helped prepare her to address environmental issues from multiple perspectives and a variety of stakeholders while also seeing environmental policy in action. She wants to use this background to strengthen her community, help protect and manage natural resources/ecosystems, and ignite interest in conservation and environmental stewardship in others. Hailey enjoys hiking, camping, painting, cooking and hunting in her free time, and also has a springer spaniel puppy that makes sure to keep her busy. She is excited for what the future holds and looks forward to continued learning in her educational and professional career.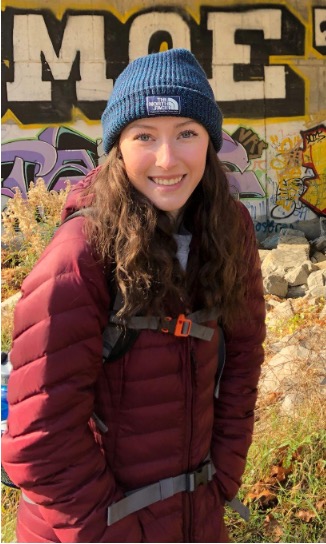 Julia is originally from Rochester, New York, where she spent a lot of time hiking, kayaking and gardening. Julia worked on a hydroponic farm and at local farmers markets for 2 years. She then grew an interest in farming and science education. She graduated with a degree in Biology Education from Ithaca College and worked a lot with middle and high school students. Through her student teaching she realized that an alternative or interpretive education style is her passion. Soon after graduation, Julia moved to Stanley, Idaho to work for the Sawtooth Interpretive and Historical Association, a nonprofit that runs the Stanley Museum and Redfish Lake Visitors Center. Here she continued her passion for education and the environment through educational programs, educating people on how to properly do things in the backcountry, and talking to the public. Wanting to continue in the realm of education and giving back to the community, she found a service opportunity with BUGS through PCEI AmeriCorps. She is looking forward to incorporating her thoughts on an education style that focuses on inquiry with a 'students are people first' perspective into her programs.
Visit the Confluence Environmental Center page to view members in Portland, OR.