The Palouse-Clearwater Environmental Institute has an AmeriCorps program that currently serves communities all over the state of Idaho as well as the greater Portland region. Through 30 partnerships with schools, community-based organizations and government agencies, PCEI addresses critical environmental and equity issues in the areas of healthy watersheds, energy and resource conservation, environmental education and outreach, as well as sustainable community development.
National and Community Service programs meet critical needs in areas such as education, public safety, health and the environment through partnerships with public agencies, non-profits, faith-based and other local organizations.
Welcome to Our 2021-2022 Members!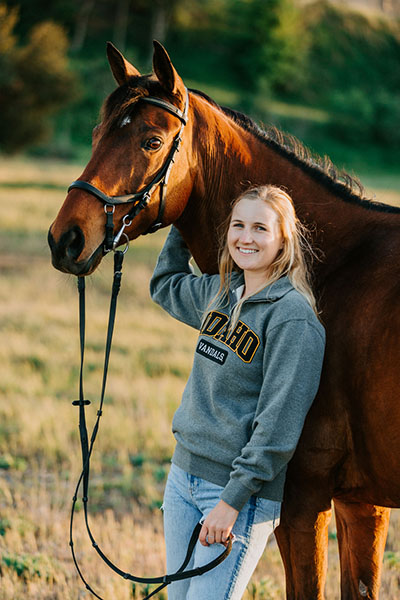 Anika grew up in Salinas, California, an agricultural town located just inland of the Monterey Bay. She is the daughter of a horse trainer, so she spent her childhood riding and competing in eventing and show jumping. She went to Cuesta Community College in San Luis Obispo, then transferred to University of Idaho in 2021 to complete her bachelor's degree in Environmental Science with a minor in Sustainable Food Systems. She has had a blast during her first year at UIdaho, especially with her position as a backpacking trip leader for University's Outdoor Program. She also loves her position as the Horse Polo Team's coach and horse manager. Anika plans to graduate next spring and hopes to pursue a career in natural resource management within a non-profit organization.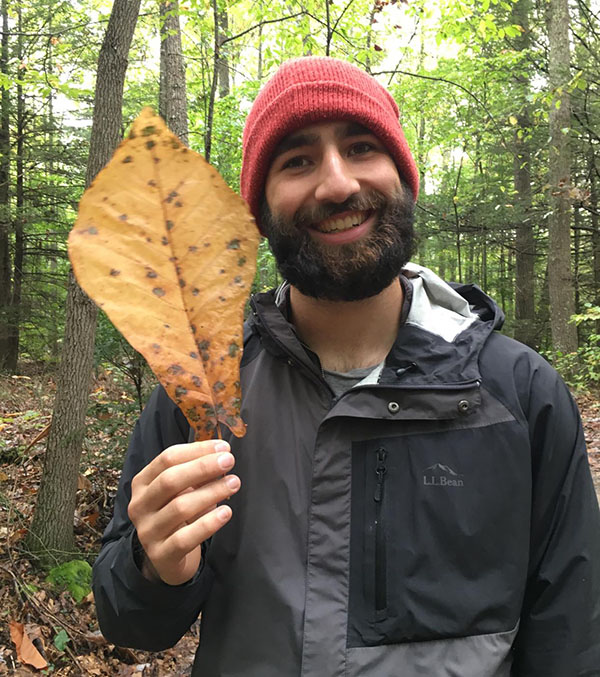 Hailing from Southern Massachusetts, Bryce spent his early years exploring the forests, mountains, and streams all over New England and New York. When deciding to go to college, the only place that seemed right was in the rural Adirondack Park of New York State. In this Northwoods forest Bryce attended the NYS Ranger School where received an AAS degree in Environmental and Natural Resource Conservation and cemented himself in a life outdoors. After some time traveling and working, He went on to complete a BS in Botany from Northern Michigan University then shortly after moved fully across country to the PNW and Northern Rockies. Bryce has lived and worked in 8 states, has swam in the US's largest 7 lakes, and has an overwhelming obsession with trees. He is passionate about finding local solutions to global environmental and climate issues and one day plans to own a business doing just that. On days off of work, Bryce is often climbing rocks, hunting mushrooms, or wandering through arboretums.
Zach Drake grew up in Maryland outside of Baltimore. As a kid, Zach spent a lot of time gardening and trying to find slugs, snails and snakes, or any creature that happened to be a reptile or amphibian, on the many walks he took with family members in the Patapsco and Patuxent River Valleys. Zach spent a lot of time volunteering for bio blitzes and environmental community programs as a teen, and later transitioned that into a bachelor's degree in Environmental Studies with a focus on policy in coastal Virginia. During this time, Zach worked with multiple environmental NGO teams as an intern, and as a volunteer in water quality research, restoration projects and citizen science programs. Zach took this passion for coastal environments and community action into several seasonal jobs, focusing on citizen science and community outreach. In recent years, Zach has earned his Master's in Environmental Education and Science Communication from the University of Idaho, focusing on place-based and community driven education for natural resources and conservation. Zach has recently completed his first AmeriCorps service term with PCEI as one of the lead K-12 Educators at the McCall Outdoor Science School, where he taught K-5th students in Valley County in outdoor science programming. Currently, Zach is serving his 2nd term with PCEI as a Community Outreach Specialist working with teachers in local schools throughout Valley County and delivering science content to K-5th grade classroom audiences.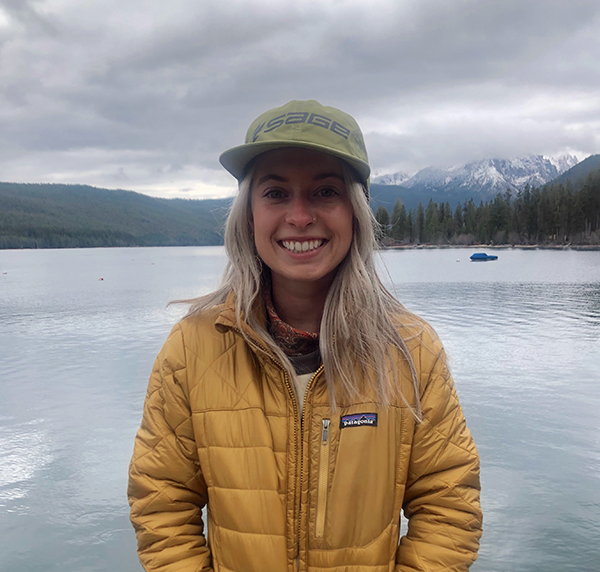 Camryn Ernst (Pollinator Initiative Coordinator, Wood River Land Trust)
Born and raised in the San Francisco Bay Area, many of Camryn's favorite childhood memories are of camping and exploring all over Northern California with her family, jumpstarting her love of the natural world from a young age. Camryn graduated from the University of Utah this past spring with a B.S. in Environmental Studies with an emphasis in Land Management and Resource Conservation and a minor in Spanish. Something she particularly enjoyed about her major was how it combined the natural sciences with the social sciences, teaching her not just about the environment, but also how humans interact with it. During her last two years of undergrad, she worked in a lab for a professor on a research project to reconstruct a fire history and climate timeline of a desert wetland. After graduation, she moved to the Wood River Valley, where she spent this past summer working as an outdoor leader for a youth outdoor ed camp. She loves sharing her enthusiasm for nature and fostering the next generation of environmental stewards. Camryn is excited to work with the Wood River Land Trust doing habitat restoration and community outreach and education as their Pollinator Initiative Coordinator. In her free time Camryn enjoys hiking and backpacking, skiing, reading, and listening to podcasts.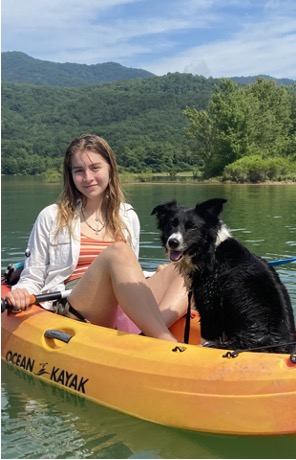 Juliette Flowers (Environmental Educator & Restoration Technician, Foothills Learning Center)
Juliette grew up in Virginia, where she was lucky enough to be able to split her time between exploring the natural beauty of the Blue Ridge Mountains and enjoying the culture and museums of Washington, DC. In 2019 she moved out to Idaho to begin studying geoscience at Boise State University. In her free time, she enjoys hiking, tending to her many houseplants, and attempting to roller-skate. She is very excited to be sharing her passion for the outdoors through environmental education and is looking forward to continuing learning as much as she can during her service term.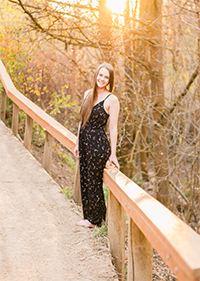 Devyn grew up exploring the rivers and mountains of Idaho, cultivating a passion for nature. She frequently engaged with the community as a Zoo Naturalist for Zoo Boise, as a volunteer teaching environmental education, and as a coach for Rise Volleyball Academy. She graduated from Boise State University, earning an undergraduate degree in Biology, and plans to pursue a graduate degree in Wildlife Biology and Conservation. Devyn is passionate about biodiversity conservation and is interested in how the effects of climate change disrupt interspecific relationships. She is excited to be working with PCEI as a Community Conservation Ambassador for Deer Flat National Wildlife Refuge, collaborating with the community she knows and loves to make nature accessible for everyone!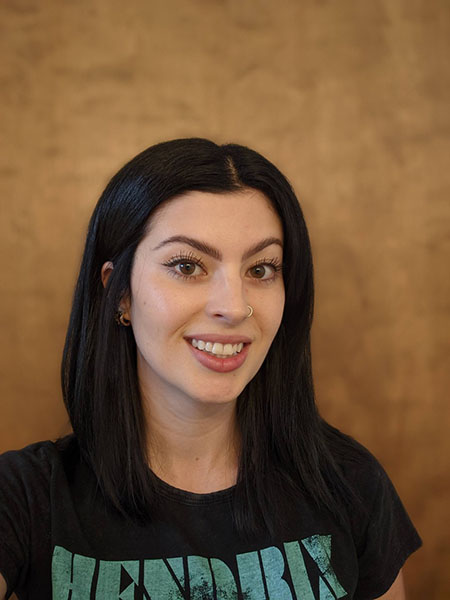 Chelsea was born and raised on the Central Coast of California before moving to Moscow with her husband and their two rescue dogs. She studied Natural Resource Management in Chico, California for two years before transferring to the University of Idaho to complete a degree in Ecology and Conservation Biology. She is interested in plant and animal interactions in forest ecosystems and the vital role of soil health in global climate solutions. Chelsea believes strongly in the importance of putting scientific research to work in tangible, boots-on-the-ground applications to restore degraded landscapes and create better wildlife habitat. After completing her degree, Chelsea hopes to continue getting her hands dirty making a difference in the environmental health of her community, for the benefit of all the species and people who live there. When not at work, Chelsea spends her time reading fantasy and science fiction novels, hiking and backpacking with her dogs, traveling, cooking for friends and family, listening to vinyl, and hanging out with trees to hone her identification skills.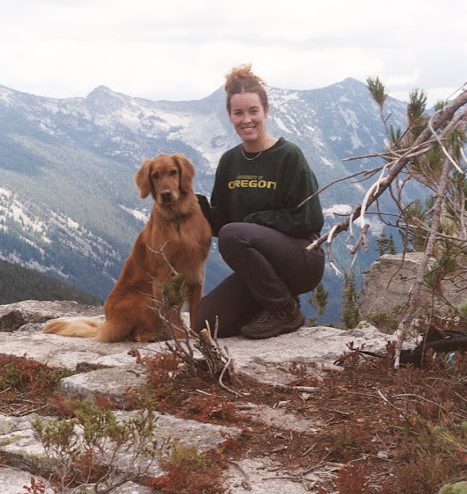 Mariah grew up in Middleton, Idaho. She has always been interested in the outdoors and has a deep compassion for animals. Her family encouraged outdoor exploration which is what really lead Mariah to her degree. She earned her B.S. in Wildlife Resources in 2020 from the University of Idaho. The field of natural resources offers up many different career paths and she has spent some time exploring her options. She worked as an irrigator at the Pitkin Forest Nursery for a few years and has also spent a summer on a trail crew for Idaho Conservation Corps. Her most recent job was working at Priest Lake State Park in the registration office where she realized how rewarding it can be to work with the public. Working as an assistant wildlife educator combines both her passions—working with people and her love for the outdoors. She is looking forward to her year with PCEI which will help further her understanding on how to best encourage individuals to grow their relationship with nature. In her free time, Mariah enjoys hiking with her dog, Milo, and taking advantage of the endless activities Boise has to offer. She has recently picked up film photography so you may find her fretting over her camera around the nature center.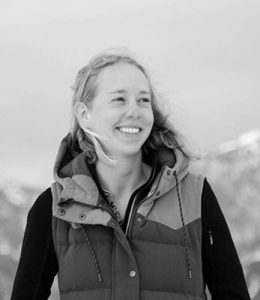 A native of Moscow and the daughter of two park rangers, Emily has spent 30 years bouncing around the West seeking adventure and connection. Her favorite experiences include running in the desert southwest, building trails in Alaska's Coast Range, looking for bighorn sheep in central Idaho, and spending nearly every winter skiing in Montana. Emily earned her bachelor's degree in Rangeland Ecology and Management from Montana State University in 2019, gravitating towards a major that was both hands-on and science-based. She particularly enjoyed studying native prairies and riparian ecology.
Emily's future goals include graduate school in Environmental Science, learning to be a better vegetable gardener, working with community organizations to foster environmental stewardship, and building a cabin. Her free time is mostly spent writing, skiing, gravel biking, baking, and sharing the joy of trail running with her rescue dog, Coty.
Hayleigh was born and raised in Western Washington, right between Mount Rainier and the beautiful Puget Sound. She went to high school in Tacoma, Washington at Point Defiance Zoo & Aquarium/Park. Here she discovered her love for nature where she was surrounded by forests and zoo animals all day long. She then meandered to Portland, Oregon for her first year of undergrad studying Environmental Studies and Lewis and Clark College. She has also spent two summers during this time in Grangeville, Idaho working to get to know more about plants and agriculture. Now she attends University of Idaho as a sophomore studying Environmental Science with a focus in policy, planning, and management. Her passions are hiking, snowboarding, reading, and baking!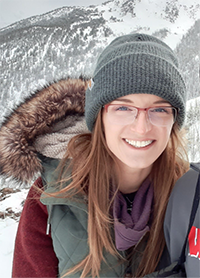 Erica Jansen (Outreach & Community Engagement Assistant, Idaho Firewise)
Erica is serving as an AmeriCorps Community Outreach and Engagement Assistant for Idaho Firewise. This is Erica's second year serving with AmeriCorps, as last year she served with a different local environmental non-profit. Her work will focus on organizing fuel reduction events across the state, educating the public on the importance of being "Firewise" and the ecological benefits wildfire has on our landscape. Additionally, she will coordinate with the Idaho Conservation Corps on fuel reduction / fire mitigation projects across the state. In between she will be collaborating with the Palouse Land Trust on local projects and helping establish the Idaho Prescribed Fire Council.
A Wisconsin native, she earned her degree in Wildlife Ecology and Management from the University of Wisconsin – Stevens Point. Shortly after, she moved to the Palouse with her partner and has been enjoying all the recreational opportunities Idaho has to offer. Her favorite being hunting western big game. She didn't grow up where wildfire was a risk, but after being on the Palouse for just two years, she realizes the importance and the impact fire has. That being said, she is eager to learn more about wildfire mitigation and help folks protect their homes and the lands we love!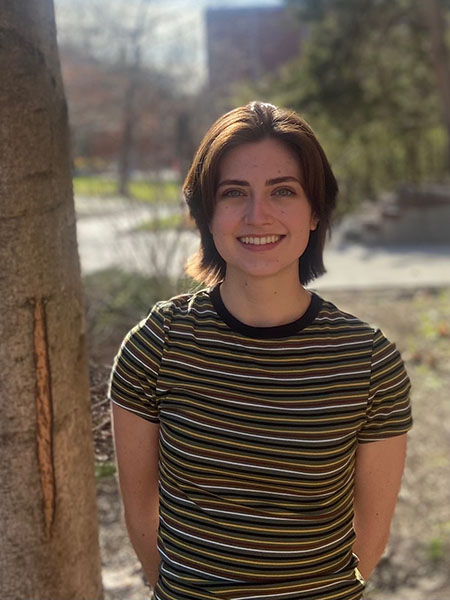 Born in Southern California, Brooke hadn't discovered a passion for the environment until she moved to Idaho. There she explored areas she never could before, from lakes and streams to mountains and valleys. This also sparked a variety of new hobbies including hiking and camping. Unsure of what to major in, Brooke attended Idaho State University for a few years and took some time off. Now, she is majoring in Environmental Science with an emphasis in Ecological Restoration at the University of Idaho and couldn't be happier with her decision. Brooke is eager to discover where her future leads her.
As an Idaho native, Dylan has always loved being outside enjoying the state's beautiful landscapes. Immediately after graduating from the University of Idaho with degrees in international studies and geography, Dylan attended the McCall Outdoor Science School (MOSS) to focus on building skills in environmental education and science communication. After graduating with her master's from MOSS, she quickly became passionate about place-based education and community involvement. Dylan loves camping, hiking, bike riding, and taking the time for growth. She is very excited to learn and apply more place-based education concepts in her position with the Valley County Extension Office this year.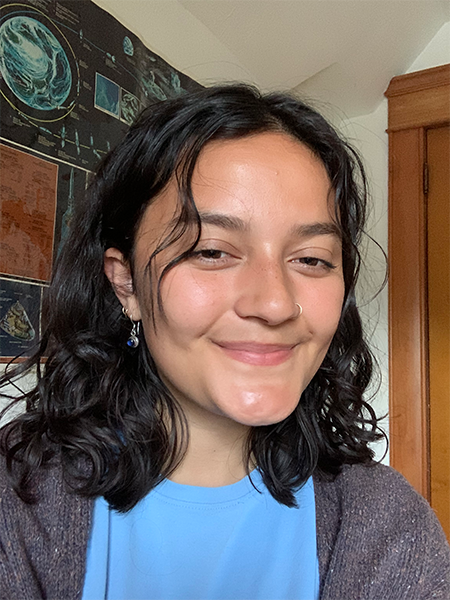 Sarah Quidgeon (Environmental Educator & Restoration Technician, Foothills Learning Center)
Sarah was born and raised in Elk Grove, California. Growing up she loved shark encyclopedias and being outside. She moved to Boise, Idaho in 2018 to attend Boise State University to study Environmental Studies and minor in Biology. Environmental issues have always been a topic she is passionate about and is excited she gets to share her interests with students this summer. In her free time, you can usually catch her riding her bike, watering her plants, or trying out a new dinner recipe she saw on social media. One day she hopes to partner with indigenous communities to properly restore the ecosystems of the west.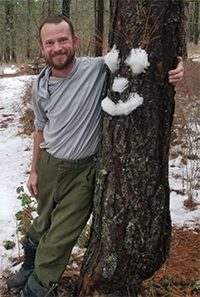 Marcel Robicheaux (Outreach & Community Engagement Assistant, Palouse Land Trust)
Marcel Robicheaux wasn't always an adult. Years ago, he was a small child in a Pacific Northwest rainforest, getting dirty in the woods behind his house. Building forts, picking flowers, playing with bugs and exploring the forests were as important in Marcel's education as was struggling to learn his multiplication tables and failing to memorize orbital configurations. Today he holds a Bachelor's of Science in Microbiology and Organic Chemistry, though after university he never spent a day in a lab. Instead he taught outdoor education in Maine, led at-risk youth on wilderness therapy excursions in Utah, led wilderness trips in California, spawned and raised (early rearing) Chinook salmon and Steelhead in Idaho, taught high school chemistry on a remote atoll in the Pacific Ocean, taught English and Chemistry to at-risk youth in Huaraz, Peru, tutored college chemistry and biology students in Spokane, Washington, and spawned some more salmon in Idaho before finding his way to serving though AmeriCorps with the Palouse Land Trust and Idaho Firewise. Wow, that was a mouthful if you were reading out loud. You can probably tell by his long list of experiences that Marcel is older than the average AmeriCorps member, but what he lacks in youthful appearance he makes up for with experience, passion, an attempt at wit, and resolve to serve communities and give back to the undomesticated world. He is both honored and excited to serve human and other ecological communities by working with the Palouse Land Trust and Idaho Firewise. When he isn't trying to learn new information and get better at his job, Marcel can be found snorkeling in the Salmon and Clearwater rivers, getting dumped out of his tiny pack raft by a class 2 wave train, or biking or hiking in the more remote places of Idaho, Oregon, and Washington.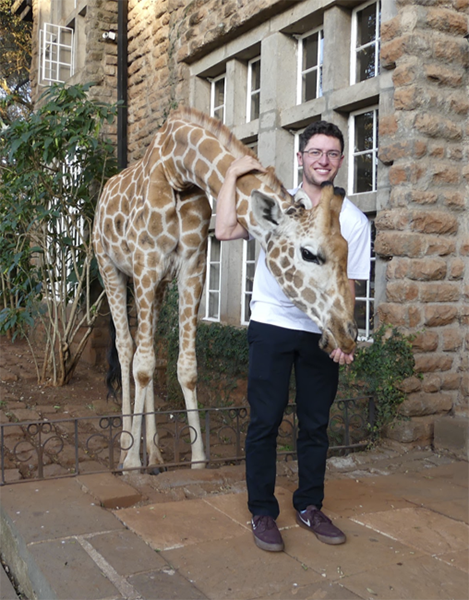 Preston Scantling (Environmental Educator & Restoration Technician, Boise Urban Garden School)
Preston grew up near Downtown Boise, Idaho with an early interest in nature expressed through many different outdoor activities. He's always been an avid fly fisherman, elk and duck hunter, snowboarder, and overall student of the outdoors. In 23 years he's been fortunate enough to further his experiences in nature through travel, fly fishing in southern Chile and through much of the western US, exploring the Canadian Rockies, and recently traveled around much of Southern Kenya on a photo safari and deep sea fishing trip. Preston Graduated from the University of Idaho in December of 2020 with his bachelor's degree in wildlife science. Preston's goal is to work in creating sustainable business solutions as an environmental consultant and aspires to help educate people on how they can live more ecologically sustainable lifestyles.
Daniel was born in eastern Idaho near western Yellowstone and grew up in Boise. He's currently a sophomore at the University of Idaho studying Environmental Science with an emphasis in Integrated Science and a minor in Business. Daniel has always been involved in outdoor activities like skiing, hiking, rafting which all enabled his love for the environment. He used to travel between Idaho and Oregon surfing different river waves with a buddy in high school, exploring different terrains in the northwest. Daniel loves spending time with friends and family outside, it makes the experience so much more fun and personal.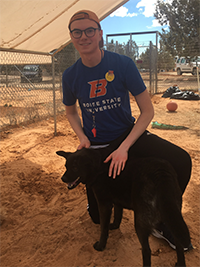 Arie Weidemaier ( Environmental Education Instructor & Restoration Technician, Foothills Learning Center)
Arie grew up in Anchorage, Alaska and spent his childhood camping, biking, hiking, and fishing. He developed an adoration of public lands and a passion for protecting the environment. At Boise State University, Arie majored in Environmental Studies and got minors in Biology and Sustainability. After graduation, he worked at Boise State's Sustainability Department where he focused on recycling outreach and education. The next summer, Arie helped run an outdoor education camp at Bogus Basin where he taught youth the principles of LNT, ecosystem ecology, and environmental stewardship. He looked to continue his work in environmental education and will now be working at the Foothills Learning Center. In his off time, Arie loves to hike, backpack, mountain or road bike, and play tennis.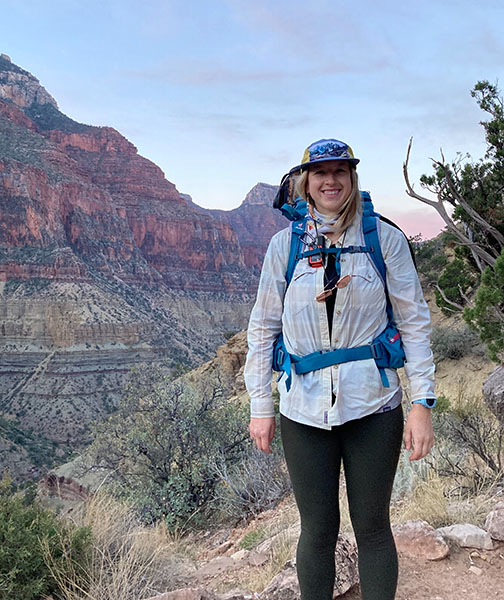 Born and raised in Idaho, Hannah grew up exploring all the wild that Idaho has to offer. As a child, Hannah spent most of her time camping in the Sawtooth and Payette National Forests, hiking in the Boise Foothills, and fishing in clear alpine lakes. She received her B.A. in Environmental Studies from Boise State University, with her main focuses being environmental policy and public lands. She is graduating from the University of Idaho in the Spring of 2022 with her Master of Natural Resources degree, with the primary focus being riparian and wetland ecology. Hannah spent two years interning and volunteering in the conservation non-profit world focusing on public land access, environmental justice and equality, and resource conservation. She worked in the federal sector for three years, in which she was part of the riparian crew that monitored riparian areas in the Owyhee Mountains. What she likes most about her educational and professional background is the combined forces of natural science, ecology, policy, and outreach. She is passionate about protecting public lands, involving the community in local environmental policy decisions, and climate issues. Outside of work, Hannah enjoys skiing, mountain biking, camping, hiking, and chasing her two pups on the trails. Hannah is excited to serve as a Community Outreach Specialist with PCEI and the McCall Outdoor Science School to educate K-5th graders on place-based science topics in Valley County.
Visit the Confluence Environmental Center page to view members in Portland, OR.