The Palouse-Clearwater Environmental Institute has an AmeriCorps program that currently serves communities all over the state of Idaho as well as the greater Portland region. Through 30 partnerships with schools, community-based organizations and government agencies, PCEI addresses critical environmental and equity issues in the areas of healthy watersheds, energy and resource conservation, environmental education and outreach, as well as sustainable community development.
National and Community Service programs meet critical needs in areas such as education, public safety, health and the environment through partnerships with public agencies, non-profits, faith-based and other local organizations.
Welcome to Our 2019-2020 Members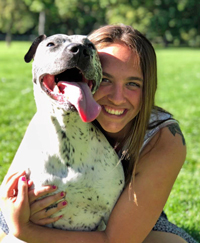 Cassidy Bremer (Environmental Education Instructor, Foothills Learning Center)
Cassidy was born and raised on the coast of Washington in a small town called Elma. When she graduated high school, she moved to Idaho to attend Boise State University. Since Cassidy has always loved exploring the outdoors and has always had a love for animals, she decided to major in Environmental Studies with a minor in Biology. After taking a year off from school, she is very excited to start her senior year in the fall. Being blessed with a service in environmental education, Cassidy is excited to start building her professional resume. Outside of school and work, Cassidy loves to read, go hiking with her two dogs, and to cook.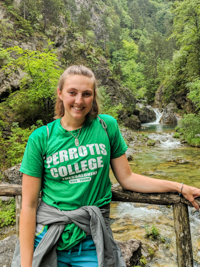 Augusta Catherin-Sauer (Volunteer Coordinator, Deer Flat National Wildlife Refuge)
Born and raised near the Frank Church Wilderness Area, Augusta (Gusty) has always had a passion for the great outdoors. Gusty loves getting outside on adventures with family and friends. She has spent the past five summers as a raft guide on the Salmon River of No Return, and aspires to be a livestock packer in one of the U.S.A.'s gorgeous national parks! From an early age she was curious about natural science and environmental studies. During her undergraduate years near Amherst, MA Gusty became involved with grassroots community organizing. This led to an interest in organizing efforts to conserve and to responsibly manage our public lands. She is beyond thrilled to be the 2019-20 Volunteer Coordinator at Deer Flat National Wildlife Refuge.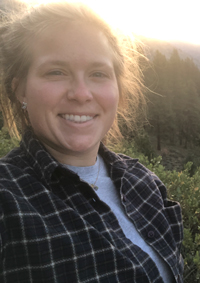 Megan Chandler (Environmental Coordinator, UI Extension – Valley County)
Growing up in the Bluegrass state of Kentucky Megan found a love for the outdoors and biology at an early age. As she developed her passions, she attended Eastern Kentucky University and achieved her BS in Wildlife Management in the spring of 2016. Afterwards she traveled to Montana, Alaska, and Oregon pursuing technician jobs in her field. This led her to McCall, Idaho to attend and graduate from the University of Idaho's McCall Outdoor Science School (MOSS) with a Masters in Natural Resources and Society as well as certificates to teach outdoor education and science communication. While attending MOSS Megan discovered a new passion for teaching and outdoor education. She has continued this passion as a substitute teacher and is excited to expand her knowledge and grow further as PCEI's STREAM and Environmental Education Coordinator. Megan enjoys: fishing, hiking, running, nordic skiing, canoeing, yoga and other stretchy workouts, good vibes, gaining knew knowledge with experience, coffee/tea and meeting other cool souls. She is very much a newbie when it comes to backpacking, and paddle boarding but would be interested in diverse adventures and life lessons.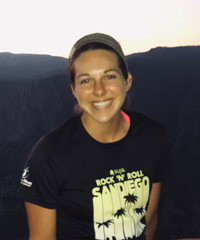 Abigail Dow (Uban Edible Landscapes Educator, City of Moscow Farmers Market)
Abigail is originally from Sacramento, CA, and spent her college years in several places including Greenville, SC; Dunedin, New Zealand; and San Diego, CA. After graduating from the University of San Diego with a Bachelor of Arts in Humanities, she backpacked in Europe and Morocco, ski instructed in Breckenridge, CO, and became certified as a Wilderness First Responder in Tahoe, CA. Her latest adventure is moving to Moscow, Idaho, where she is serving as an AmeriCorps member with PCEI and the City of Moscow Farmers Market. As the Urban Edible Landscapes Educator, she is excited to integrate and focus on some of her most valued causes: namely environmental awareness, health, and community. Her primary goals are to establish Little Free Gardens in downtown Moscow and to offer health and environmental education programs for the local community. In her spare time, Abigail is most looking forward to exploring the backcountry of Idaho and enjoying day-to-day life on the Palouse.
Ashlee Fliney (Community Outreach Specialist, McCall Outdoor Science School)
Drawn to central Idaho for graduate school with the University of Idaho's McCall Outdoor Science School, Ashlee found the west to be the perfect place to live and continue her career in Environmental Education. She has worked with students for over a decade through coaching, tutoring, traditional classrooms, outdoor education, and counseling. Her professional background includes a B.S. in Biology which led to an internship as a zookeeper and many months of studying small mammals. She also received a M.S. in Natural Resources in 2015 with a Environmental Education certificate. Ashlee wanted to continue working outside with students so she traveled to different states learning new curriculum, observing different team-building styles, and gaining professional development in different areas of leadership, diversity, inclusion, and social-emotional learning. After spending some time teaching at The Outdoor School in Texas hill country and a few seasons of instructing for Naturebridge in Yosemite National Park, Ashlee found herself drawn back to central Idaho! Here she is able to work a job she loves and gets to play in one of the best natural playgrounds in the world! When she is not teaching kids in the great outdoors, Ashlee can be found reading a good book, hiking to an alpine lake, playing a pick-up game of basketball, eating way too much popcorn, or creating a scrapbook from a recent adventure! Cheers! Check out her instagram!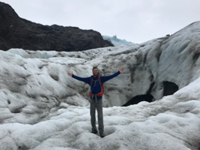 Britt Gable (Environmental Education & Stewardship Assistant, Bogus Basin Mountain Recreation Area)
Raised in Boise, Idaho, Britt attended Boise State University where he obtained a Bachelor's Degree in Environmental Studies and Sustainability. During this time Britt discovered his passion in Outdoor Education. During his years at BSU he led trips for the Boise State Outdoor Program. In summer, Britt would take off to the river and work as a raft guide on the Salmon and Rogue river(s). Britt has always had a close connection to the Bogus Basin Recreation Area. Since a young age, he has been exploring the Idaho backcountry in every way possible. Britt loves adventuring, living life to the extreme, and living a minimalist lifestyle during his weekend adventures. You'll find him rafting, backpacking, hiking, mountain biking, skiing, traveling and anything else that will get him outdoors. Britt is excited to serve as an Americorps member at the Bogus Basin Recreation Area and working with local kids in his favorite learning environment, the outdoor classroom.
Kaitlyn Hanley (Environmental Educator, Deer Flat National Wildlife Refuge)
Kaitlyn spent her childhood in South Florida, but found a passion for the outdoors on family vacations to the Adirondack Mountains in New York. There she fell in love with hiking, running and being in nature. She followed her passion in college at Georgia Southern University, and then pursued her master's degree in biological sciences at Clemson University, studying pikas in the Greater Yellowstone Ecosystem. This research fueled a passion for the alpine, the big mountains of the Northern Rockies and environmental stewardship. The plight of pikas revolves around climate change, and the entire alpine ecosystem is disappearing as our world warms. After her master's degree, she turned away from the science world and focused on environmental education as a venue to change the future of our world. She absolutely loves every activity that gets her into the mountains, but mostly spends her time running and enjoying the outdoor world. When she is not outside, she enjoys a good book, knitting or creating art.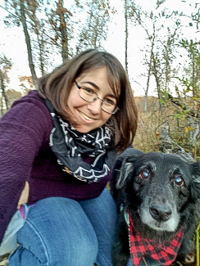 Nicole Hutcherson (Environmental Educator, Deer Flat National Wildlife Refuge)
Being raised in the Sonoran desert, Nicole grew up surrounded by cacti, beautiful skies, and a large close-knit family. She spent her time alongside her siblings out in the sun, exploring the bizarre desert environment, and cultivating a curiosity for the unique world around her. This, along with role models such as Bill Nye, Steve Irwin, and Neil Degrasse Tyson helped to foster a love of science and nature that quickly grew into a fierce passion. She pursued an education in wildlife and biology in hopes that she, too, could make learning a fun, exciting experience, and help people love the creepier and less understood parts of nature. While most of her family still resides in the desert, she migrated to Idaho with her fiancé after graduating from NAU. With her degree in biology she has participated in research involving bat populations, along with a stint in training education animals at private zoos in Texas, and spent much of her time assisting in education programs through museums and nature reserves. Now a full-time resident in Idaho, she has been exploring the new found world of snow, and the green wilderness of the state. This ultimately led her to the Deer Flat Refuge. After volunteering the last few years with the SEEDS and DWJ programs, she is excited to work on expanding and adding to the wonderful outreach programs that the refuge provides. Check out her blog here.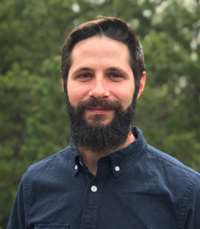 Casey Lowder (Restoration Technician, Palouse-Clearwater Environmental Institute
Casey has always had a fascination with nature. His upbringing in rural North Carolina with a family that loves the outdoors granted him ample opportunity to experience the wonders of the natural world. Casey's interest in learning about living things led to degrees in biology, genetics and biotechnology. During his studies he became intrigued by the the molecules that make life possible and began training in laboratory techniques for studying genes, proteins and their functions. This led to a career in the biotech industry where Casey worked as a researcher for more than a decade on projects including yield improvement, stress tolerant, and insect resistant crops. In January of 2020 Casey moved from Cambridge, Massachusetts to the Palouse with his wife. During his time in New England Casey discovered birding as an outdoor recreation activity and inevitably joined the community of diverse environmentally-minded birders. The pursuit of birds shined a light on how important habitats are to biodiversity and also revealed the power that community groups and larger organizations like the Audubon Society can have to help preserve, restore and showcase the beauty and abundance of our planet. This perspective led Casey to seek out volunteer opportunities at places like the Palouse-Clearwater Environmental Institute. Serendipitously, shortly after he began volunteering at PCEI, an opportunity to serve as an AmeriCorps member working on habitat restoration became available and Casey happily accepted. His interest in the intersections between habitats for wildlife and agriculture make the habitat restoration a perfect match. Casey brings his passion for wildlife (especially birds) and his experience with process optimization and technical analysis to the restoration team and in turn is learning habitat restoration techniques and getting to know the native plants and animals of the Palouse region.
Michaelyn McDonnell (Stewardship/Program Outreach, Wood River Land Trust)
Mikie recently graduated from the University of Idaho with a Masters in Natural Resources. Originally from the central coast of California, she has resided in Idaho since 2009 where she was enrolled at Boise State University. There she received a degree in Biology with an emphasis in Ecology. Growing up within an agricultural and conservation-based environment gave her a drive to always be involved in anything involving those two concepts. She competed for two seasons as a range technician monitoring Long Billed Curlews with BSU and IBO, managed herds of sheep in the Missoula Montana trails systems controlling noxious weeds, worked alongside cattle ranchers in the Lemhi Valley assisting with their Forest Service Photo Monitoring, and has recently finished a Conservation Rider program in the Pahsimeroi Valley managing cattle in riparian areas and grazing monitoring. She is excited to apply her "boots on the ground" knowledge to her new Stewardship Outreach position. She believes very strongly that personal experiences with the natural world can help us make better management decisions and engage community involvement. She is looking forward to exploring the Wood River Valley and immersing herself in everything it has to offer!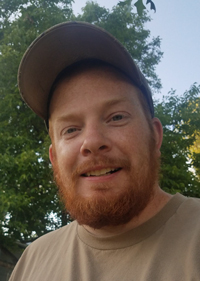 Glenn Mitchell (Nature Center Landscape Coordinator, Palouse-Clearwater Environmental Institute)
Glenn believes that growing up in several areas of the U.S. led to his love of exploring new places. He is excited to live on the Palouse while working as PCEI's Nature Center Landscape Coordinator. He earned his Bachelor's degree in Biology and Environmental Science from Bridgewater College, in Virginia. He discovered his passion for the environment in his first professional career occupation as a wildlife technician for the Virginia Department of Game and Inland Fisheries. He is captivated by the flora and fauna all around the United States, and looks forward to learning more about the Pacific Northwest region. When Glenn is not tending to the PCEI Nature Center, you might find him and his girlfriend spending their time exploring local towns, hiking, kayaking, or enjoying a good movie.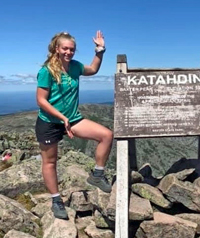 Heather Morris (Conservation Education Specialist, The Peregrine Fund)
Growing up in the woods of New Jersey allowed for a passion of the outdoors to ensue. Heather has always held a love and understanding for animals and the ecosystems they live in. While in school she has worked with AmeriCorps in the Selway Bitterroot National Forest with the Selway Bitterroot Frank Church Foundation. She has interned with the Fish and Wildlife Service at Mattamuskeet National WIldlife Refuge as a biology intern there she learned to test water quality, band pelicans and terns, and work with invasive species. She helped conduct research on BowFin fish and had a field course take her to the Amazon Rainforest. During school she participated in the unique sport of lumberjacking where her main skills included chopping, throwing axes, and using chainsaws. She graduated with a B.S. in Conservation Biology and a minor in Marine Science from SUNY College of Environmental Science and Forestry. She took 6 months off to do a complete thru hike of the Appalachian trail. She now finds herself serving as a PCEI AmeriCorps member as a Conservation Educator at the World Center for Birds of Prey with the Peregrine Fund in Boise, Idaho. She will be helping to give educational tours to school groups while working with the bird ambassadors on site. She will also be helping to design and implement a new nature trail as well as work on habitat restoration.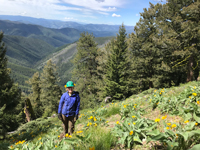 Bailey Pohlman (Environmental Education & Stewardship Assistant, Bogus Basin Mountain Recreation Area)
Bailey grew up in the sometimes lush and green, sometimes treacherously snowy, rolling hills of Minnesota and Iowa. She has always had a passion for the outdoors and is happiest surrounded by trees. Bailey studied philosophy and pre-medical studies at Luther College in Decorah, IA, where her passion for the outdoors deepened in the beautiful driftless region of the Midwest. Bailey realized her path for environmental advocacy and conservation after getting her Wilderness First Responder certification and then working as a Youth Crew Leader for the Idaho Conservation Corps in 2018. She returned for two more seasons with ICC in 2019 as a Crew Leader realizing she could never leave this state that stole her heart! When not engaging in friendly philosophical debate, she enjoys riding her bike, backpacking, and tending to her plants. Bailey is stoked to be a part of PCEI and for the opportunity to snowshoe around Bogus Basin and foster a love for outdoor recreation and stewardship in Idaho's youth.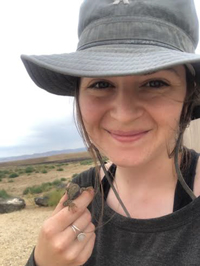 Kalli Proffitt (Environmental Education Instructor, Boise Urban Garden School (BUGS))
Raised alongside her siblings on a crop farm in the Ozarks of Missouri, Kalli's admiration for animals and the outdoors began at a young age. Her childhood was spent interacting with eastern fence lizards, pickerel frogs, midland brown snakes, ornate box turtles, and spotted salamanders, and this ignited her curiosity and passion for herpetology. She majored in Fisheries & Wildlife at the University of Missouri, and moved for a job opportunity at the Sevilleta National Wildlife Refuge in New Mexico. She later transferred to McNeese State University in Southwest Louisiana, majoring in Natural Resource Conservation Management. She will continue her studies at the Boise State University completing her degree with a Biology Bachelors in Ecology, Evolution, and Behavior Emphasis. She is ecstatic to be a part of the BUGS program, PCEI and AmeriCorps. In her off time, she is fond of trail hiking with her two energetic dogs, mingling with her charming geckos, and embracing the natural landscape beauty of the Northwest.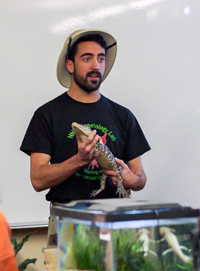 Austin Reich (Assistant Wildlife Educator, Morrison Knudsen Nature Center)
Austin was born and raised in Nampa, Idaho. Growing up he was always extremely enthusiastic about animals and science. As a teenager he volunteered at the Boise Zoo and was involved in marching band, science club, and National Honors Society. He attended Northwest Nazarene University where he spent over three years as their head animal caretaker, and was fortunate enough to be able to publish some of his work on the bioacoustics of neotropical leaf-litter frogs. He graduated with a B.S. in Ecology and Biodiversity, and shortly afterwards returned to the zoo for a summer as their Teen Volunteer Coordinator. He is still full of enthusiasm in his new position, educating others about the environment at the Morrison Knudsen Nature Center in Boise! In Austin's words, "I'm incredibly grateful for this opportunity to work through AmeriCorps, and I'm excited to see what comes of this next year!"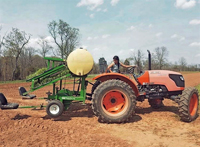 Karlee Remoli (Education Specialist, Idaho Botanical Garden)
Karlee is a New Jersey native where she has spent most of her time in the suburbs of NYC and Philadelphia. As a child she always had a passion for the outdoors, and her shy approach was one that spoke for the trees. She received her BAS from Northern Michigan University, located in Michigan's upper peninsula right on the shores of Lake Superior. She studied Environmental Studies and Sustainability, and Spanish. In school she led a group of peers as president for Students for Sustainability. In this position she was able to write and receive a grant that allowed the university to implement their own Permaculture garden right there on campus. After graduation, she headed back to the Garden State to begin her career. Her high energy and passion helped pave the way for a very versatile career. From being the only female organic vegetable farmer at the farm, to cultivating at NJ's top Medical Cannabis dispensary, she has covered all crops! Keeping her hands in the soil is where she finds herself most at home. With Horticulture Therapy being her long term professional goal, Idaho Botanical Garden is a great place to begin an educational pursuit. "The strongest steel is forged in the hottest fires", with AmeriCorps she will continue to help pave the way towards a brighter future.
Amy Reynolds (Environmental Education Instructor, Boise Urban Garden School (BUGS))
Amy Reynolds was raised in a bayside community in Key Peninsula, Washington. Growing up she spent many days playing and looking for wildlife down at the beach. Amy migrated to Caldwell, Idaho to attend the College of Idaho. A classically trained violinist, she originally went to school for music therapy. Later, she changed to Environmental Studies with a focus in Conservation Biology. Amy found a new love for the environment after joining The College of Idaho's eco/sustainability club and wanted to make a career of it. After graduation, Amy went back to Washington, where she later met her husband, David.  While working as an Environmental Educator for Soundview Camp, she got her Masters of Geographic Information Systems from the University of Washington. Later she and her husband moved back to Idaho in pursuit of more career opportunities. She is currently serving at Boise Urban Garden School as an Environmental Educator for AmeriCorps. Amy is so excited for the opportunity to serve and better the community through leading and teaching environmental issues with AmeriCorps.
Madison Skinner (Environmental Educator, Land Trust of the Treasure Valley)
Madison grew up along the Wasatch Front and recently graduated from the University of Utah with two degrees: Environment & Sustainability, and Geography with an emphasis in Ecology and Biodiversity. She moved to Boise after graduation for an internship studying sagebrush ecosystems and fell in love with the City of Trees. She loves that Boise is full of folks who are dedicated to stewardship and encourage an environmentally centric community as it continues to adjust to population growth. Her passion for the environment and how humans interact with it led her to PCEI and her position as an Environmental Educator with the Land Trust of the Treasure Valley. Here she hopes to help nurture and expand the native plant network, connecting the Boise area non-profits through their restoration activities. She is excited to transition from her life of learning, to one where she gets to share knowledge with youth and a growing community, and help people interact with ecosystems around this place they call home.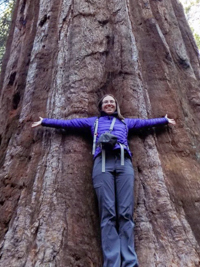 Emma Woodworth (Community Outreach Specialist, McCall Outdoor Science School)
Emma grew up in Minnesota and has been exploring the outdoors for as long as she can remember. Backpacking, canoeing, hiking, rafting, and sailing have all influenced her sense of place and stewardship within the natural world and her goal is to inspire others to have transformative experiences in nature. In addition to earning a Bachelor's in Biology and Environmental Studies at Whitman College and a Masters in Environmental Education and Science Communication at McCall Outdoor Science School, she has also worked at outdoor schools in California and Utah, scribed in a community medical clinic in Minnesota, studied willow restoration in Utah, and guided wilderness trips in Minnesota and the Rocky Mountains. She is excited to be serving an Americorps year as one of the Community Outreach Coordinators at McCall Outdoor Science School working to get kids engaging in local learning outdoors.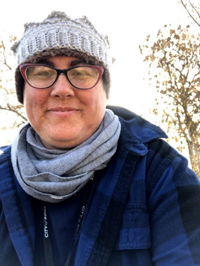 Audra Yoshikane (Environmental Education Instructor, Foothills Learning Center)
Audra grew up in south-west Idaho and has always appreciated nature. She spent her summers outside playing softball or playing in the forest on her family's property. Her winters were spent outside learning the difference between wet snowballs and powder snowballs. It was during her childhood, spending hours outside, that Audra began to wonder about the world around her. What makes the stick fall faster than the leaf when they are dropped from the same height? Why does wet-snow pack more densely than powder-snow? How do the animals stay warm without coats? During the past five years, Audra has been able to share her love of nature with the various communities she has lived in via volunteer opportunities and some of the places where she has worked. Audra's favorite moment when helping someone explore and learn about the world around them is the "light bulb moment", when someone cannot hide their excitement at making the connections she has helped them to discover.
Visit the Confluence Environmental Center page to view members in Portland, OR.