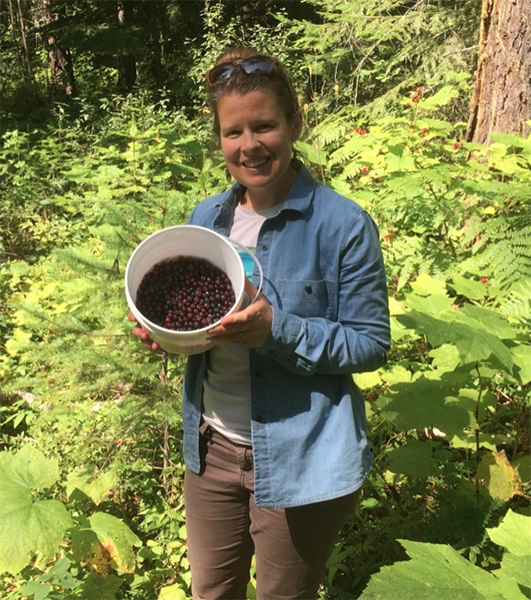 Amanda Minor, Assistant AmeriCorps
Placement Coordinator
Amanda spent countless hours observing the patterns and processes of nature as a kid growing up in Michigan, Idaho and Washington. She could be found tasting veggies in the garden, building elaborate forts in the woods, and donning tall rubber boots to hike down the middle of some stream. A person with many interests and creative pursuits, Amanda earned her Bachelors in General Studies at the University of Idaho, with emphases in Horticulture, Art, and Education. After some landscaping and nursery work, she began a 19-year career with the USDA Forest Service, primarily as a Wildland Firefighter. While with the Forest Service, she gained experience in fire management and ecology, forestry, research, contracting, biological science, training and development, public affairs, and more. Amanda credits her former career, especially the dynamic field of wildland firefighting, with helping develop her skills and interests in human and organization development. Driven by curiosity, imagination, a love of learning, and a sense of social justice, she enjoys supporting people in moving toward their goals and dreams. She is delighted to apply this passion to her work with the AmeriCorps program at PCEI. Amanda's own pursuits have included Yoga Teacher Training and earning a Permaculture Design Certificate.  She enjoys spending time with her family, gardening, backpacking, skiing, playing in the water, softball, drawing, photography, travel, reading, and daydreaming.
---