Strong Winds Slam the Pacific Northwest and the Northern Rockies
Posted November 24, 2015 by Amy Wright
Dramatic winds with gusts up to 85 mph (that's a Category One Hurricane level, folks), pummeled the Palouse last Tuesday evening, part of a windstorm coursing through the larger Pacific Northwest. The windstorm, taking the lives of two in Spokane and one in the Seattle area, coursed across western Washington and Oregon, finally slowing down as far east as the Dakotas and as far south as Colorado.
An estimated 300,000 people went without power at the storm's peak, and as of November 23, 2015, at least 50,000 homes in the Inland Northwest alone have yet to regain electricity. This is especially problematic as local temperatures are oscillating between 10° and 40° Fahrenheit over this Thanksgiving week. Local power companies are working at full capacity to restore power throughout the area.
The record wind speed last Tuesday was 137-mph in the Mission Ridge Ski area in Chelan County, WA, but strong gusts of 119 mph, and 115 mph were also reported from White Pass (in the Cascades, near Yakima, WA) and Rattlesnake Mountain (in south-central WA) respectively.
Cascadia Earthquake Plans: Progress in the Pacific Northwest
Posted August 17, 2015 by Amy Wright
The Pacific Northwest received international attention a few weeks ago (July 20, 2015) after the New Yorker posted an alarming article (by Kathryn Schulz) about a massive earthquake expected to devastate "everything west of Interstate 5."
The Cascadia Subduction Zone earthquake (nick-named "the Big One") is predicted to be a magnitude of at least 9.0 on the Richter Scale and is due any day now, as the recurrence rate is predicted to be every 250 – 500 years, and we are now 315 years past its last major rupture which occurred in January of 1700.
The stakes are high with a predicted 17,000 dead, 27,000 injured, 1 million displaced, and another 2.5 million left without access to adequate food or water when the earthquake hits (as reported in Schulz's article). Then there's the cost of damages; The oft-cited and similar Tohoko "sister-earthquake" that hit Japan in 2011 cost an estimated 150 billion dollars, a fraction of what Schulz informs us to expect of the Cascadia Earthquake, considering the earthquake aftermath as well as the fact that Japan is the most earthquake-prepared country in the world.
To the Pacific Northwest, scientific research as well as preparation for disastrous earthquakes is startlingly new. It wasn't until the 1970s that scientists (yet alone the greater PNW population) even suspected the Cascadia Subduction Zone could produce such a massive earthquake (though Native accounts passed down through oral tradition and dating back to the 1700 mega-quake could have tipped them off), and until the 1990s, most of the PNW did not have a seismic-code appropriate to handle a 9.0+ magnitude earthquake.
This brings us to the question; Since there's a 100% chance of this disastrous earthquake hitting, then what exactly is being done to prepare for this impending catastrophe?
A whole lot, as it turns out.
For starters, such an earthquake should not be news to most Cascadia residents. Google searches for the term "Cascadia Earthquake" spiked as early as 2008, and most of these searches originated from the greater Seattle-Portland area. Kathryn Schulz's New Yorker article also should not have come as a shock for most Seattle Times readers as Seattle Times Science reporter, Sandi Doughton, has been reporting on it extensively since 2004 (Doughton's research on the subject has even been neatly and informatively culled into her book, "Full Rip 9.0," which she released in 2013).
That's just the press; Organizations specializing in earthquake, tsunami, and overall emergency-preparedness have been drafting and publicizing plans across the Pacific Northwest as well as nationally in the United States and Canada for several years now. The Cascadia Region Earthquake Workgroup for instance has been "working to address the regional nature of earthquake hazards in the Pacific Northwest" since the late 1990s, and it even published an updated and downloadable 9.0 Cascadia Earthquake scenario in 2013, in conjunction with FEMA and NEHRP. The Scenario covers all kinds of potentials and strategies ranging from mortality predictions, effects on infrastructure, evacuation procedure, spreading awareness, risk-assessment maps, preparation and immediate practical steps that Cascadia residents can take to move forward on the issue. It comes highly recommended as a much-less alarmist and far-more all-inclusive and progress-oriented resource than Schulz's original article.
Major businesses and organizations such as FEMA,  NEHRP, Quakesmart, PNSN, FLASH, PBEM, as well as universities, school districts, and health-care providers across the region (as well as the globe) are providing a host of resources to help Cascadia residents prepare for the worst. The New Yorker even provided a follow-up article ("How To Stay Safe When The Big One Comes"), also by Kathryn Schulz, packed full of practical advice for surviving the earthquake, tsunami, aftershock earthquakes, and other aftermath. In terms of fatality, all evidence points to almost certain survival of the earthquake for all of those who are not in the tsunami-inundation zone, as long as necessary precautions and preparations are taken.  For those living in the inundation zone, experts could not stress enough the importance of education and preparation (I again recommend the CREW Scenario guide for more detail on this).
There will certainly be death, injury, and staggering economic loss (which will inevitably take years to decades to recover from), but the magnitude of such occurrences is largely in our hands. Educate and prepare yourself and your family. Spread the word. The resources are there and widely available. To Cascadia residents: your preparedness will likely be the difference between life and death, so it is paramount that you access them and see them through.
Counting Down to Disaster
Posted July 16, 2015 by Matt Lazo
Seismologists have determined that an immense earthquake will devastate the Pacific Northwest — the only question is when.
In 2011, Tohoku, Japan, was struck by a magnitude 9.0 earthquake, followed by a tsunami.  This tragic incident ended with over 18,000 dead, and an estimated $220 billion in damage.  It is thought that this was a mere preview of what's to come: an earthquake measuring around magnitude 9.2 and a tsunami to follow in the Pacific Northwest region of North America.
The magnitude of earthquakes can be tough to measure, but seismologists have come up with a system based on how long the quake lasts.  From the time the shaking starts to the time it ends, if around fifteen seconds have passed, you can guess that the earthquake measures in the sixes on the Richter scale.  If thirty seconds pass, the strength is around the mid-sevens.  At a minute, the magnitude is in the high sevens.  A two-minute long quake has hit the low eights, a three-minute one reaching the high eights.  If an earthquake lasts four or more minutes, it's hit or has surpassed a magnitude of 9.0
While the ground shook in Tohoku, two-hundred miles away, seismologists at a conference in Kashiwa felt the shaking, and counted around four minutes on their watches as they felt the ground snap and buckle beneath them.  One of the seismologists attending the conference, Chris Goldfinger, described the experience "like driving on rocky terrain in a vehicle with no shocks."  They felt this two-hundred miles away from the epicenter of the quake.  Thirty minutes after, the group watched the tsunami roll in on a cell phone screen, with video shot by NHK, a Japanese broadcasting station.
That imminence of that same tragedy in the Northwest is all too real, but it won't come from where most would expect.  America's most well-known fault line, the San Andreas, has produced some nasty quakes in its time, like the 1906 San Francisco earthquake that killed 3,000 people and destroyed over 80% of the city.  That was a magnitude 7.8.  The San Andreas fault kine is capable of producing an earthquake as strong as a magnitude 8.2 — around six percent of the strength of the 9.0 quake in Tohoku.
The fault line I'm talking about lies just north of the San Andreas, though.  It's called the Cascadia subduction zone.  Beginning at Cape Mendocino, California, and running for seven-hundred miles just off the coast of the Pacific Northwest along Oregon, Washington, and ending at Vancouver Island, Canada, the Cascadia subduction zone has not produced any earthquakes on the surface since 1700.  There have been several underground quakes as a result of the Juan de Fuca oceanic plate moving under the North American continental plate, but they have not been felt by residents.
The name 'Cascadia' comes from the Cascade Mountains, which run parallel to the subduction zone for about a hundred miles.  The 'subduction zone' portion comes from the term referring to where one plate is sliding underneath of another (subducting).
Tectonic plates make up the outermost surface of the planet.  There are eight major plates, seven minor plates, and dozens of smaller plates.  The North American plate is a major plate, while the Juan de Fuca plate is minor.  The two are on a continuing cycle:  The Juan de Fuca slides under the North American until it reaches a point where it gets stuck.  Tension builds up between the two and, eventually, the North American plate snaps back like a spring, forcing the Juan de Fuca out from under it.  This movement, called a full-margin rupture, is what causes the earthquake, and the source is the Cascadian subduction zone.
When the next full-margin rupture occurs, it will displace a massive amount of water.  This water will, essentially, form into a hill briefly, then split.  Half will rush west toward Japan, the other half toward the Pacific Northwest, causing a seven-hundred mile long tsunami.  Kenneth Murphy, who directs FEMA's Region X — the division responsible for Oregon, Washington, Idaho, and Alaska — was reported in The New Yorker, saying, "Our operating assumption is that everything west of Interstate 5 will be toast."
"Everything west of Interstate 5" includes some one-hundred-forty-thousand square miles of the Pacific Northwest.  This includes Seattle, Tacoma, Eugene, Portland, Salem, Olympia, and over seven million people.  The San Francisco earthquake will be dwarfed if FEMA's projections are correct:  Over 13,000 dead and 27,000 injured.  FEMA also predicts that they will need to provide shelter for over a million people, and food and water for more than 2.5 million.  Officials hope that the science is wrong, and that the quake can be averted for another thousand years or so, but are sadly disappointed.
One of the chief scientists researching the Cascadia subduction zone is Chris Goldfinger, who says that the probability of the disaster occurring within the next fifty years is roughly one in ten.  Major concerns lie in how unprepared the Northwest is to face something of this magnitude, and why civilization would be constructed in an area destined for destruction.  The fact is, though, that 45 years ago nobody knew that the Cascadia subduction zone existed.
Extensive research on the subduction zone has told us that, in the last ten-thousand years, there have been 41 major earthquakes caused by the Cascadia subduction zone.  If you divide ten-thousand by 41, 243 is the result, which is the approximate number of years between quakes.  The last earthquake occurred at around 9 PM on January 26, 1700.  This means that we're currently 315 years into the 243-year cycle.  This doesn't mean that the earthquake will certainly happen within the next fifty years, because these numbers are averages, and averages are not exact.  However, the disaster is still going to happen sooner or later.
The 2011 disaster in Japan was the result of a discrepancy between the predictions made by scientists and what the country was prepared to handle.  In the Pacific Northwest, that discrepancy is much more massive.  Goldfinger said, "The science part is fun, and I love doing it.  But the gap between what we know and what we should do about it is getting bigger and bigger, and the action really needs to turn to responding.  Otherwise, we're going to be hammered.  I've been through one of these massive earthquakes in the most seismically-prepared nation on earth.  If that was Portland –" Goldfinger finished the sentence with a shake of his head, then finished with, "Let's just say I would rather not be here."
In Japan, there are various early warning systems and procedures to follow in order to evacuate the area.  In the Pacific Northwest, there are none of either.  Until 1994, there was no seismic code appropriate for a magnitude 9.0 earthquakes.  Most buildings in the region were constructed before then, and it is predicted that more than 75% of all structures in Oregon are not prepared for an earthquake.  Projections from FEMA estimate over one million buildings compromised or destroyed in a major Cascaia earthquake, including two-thirds of all hospitals, a third of all fire stations, and half of all police stations in the region.
Little has been done to prepare residents and buildings for the disaster.  Businesses are not required to post evacuation routes or provide employees with evacuation training.  In Oregon, constructing new buildings in the zone that will be hit by the tsunami requires only consultation with the Oregon Department of Geology and Mineral Industries (DOGAMI).  In 1995, it was made illegal to build new schools, hospitals, police and fire stations in the inundation zone, although existing facilities are allowed to stay.
These relaxed building codes in relation to the inundation zone, as well as lack of preparation of residents, will spell disaster for the Pacific Northwest.  The figures cited earlier — 13,000 dead, 27,000 injured, etc. — are from FEMA's scenario that has the earthquake occurring at 9:41 AM on February 6.  These calculations could be off by a horrifying amount if the earthquake happens during the summer months, when the beaches are packed, and scientists say that, in the event of a tsunami, the beaches are the hardest to evacuate from.
Further projections from the Oregon Seismic Safety Policy Advisory Commission (OSSPAC) estimate that it will take between one and three months to restore electricity after the earthquake in the I-5 corridor, as much as a year to restore drinking water and sewer service, six months to a year to restore major highways, and around eighteen months to restore healthcare facilities.  The numbers raise drastically on the coast, where it's estimated that it would take as long as three years to restore drinking water and sewer service, and longer than three years to restore healthcare facilities.  After the tsunami hits the inundation zone, most of that area will be all but uninhabitable for years to come, according to OSSPAC.  Repair cost estimates have not been made; it's anyone's guess.
But what isn't anyone's guess — or any guess at all for that matter — is that the Pacific Northwest is destined for natural disaster.  It might not happen today or tomorrow, it might not happen in our lifetime.  It is going to happen, though, and as much as scientists have prayed that they were wrong, the ugly truth cannot be ignored.  All we can do until then is be ready for it, and rebuild after.
You can read the full article on The New Yorker, written by Kathryn Schulz, here.
Drought Conditions Show No Improvement
Posted July 14, 2015 by Matt Lazo
Temperatures remain high throughout the nation and the Northwest, and rivers and reservoirs that supply cities with their water are seeing record-low levels.  Seattle has changed the city's outlook on water supply remaining until the winter comes from "good" to "fair," and the city of Portland is planning to tap into their secondary water supply this Thursday, which will supply an extra 20-30 percent of water for residents.  Although there is no panic in either of these cities, residents further inland — including on the Palouse — are becoming concerned.
River and reservoir water levels continue to drop, and snowpack levels are at record lows for the month of July already.  All of these invaluable water sources are expected to continue to drop through the rest of July, and many are already worried about the conditions that the month of August — which is typically drier than July — will bring.  With little to no rainfall in most parts of the state, cities and towns are looking to emergency groundwater supplies as possible solutions, although water advisories are already warning citizens across the Northwest to conserve as much water as possible.
Scott Oviatt, Oregon's Natural Resource Conservation Service snow survey supervisor, told Northwest Public Radio's Cassandra Profita on Monday that he believes that, by the time winter hits, water levels will be too low throughout the region to naturally and fully replenish in a single winter.  "Unfortunately," Oviatt says, "I don't think we can rebuild them in one snow season or one water year — just due to the extreme shortages we've experienced this year.  It's going to be a multi-year process through time to replenish our groundwater as well as our surface water.  To avoid beginning next year with a water supply deficit would require much cooler conditions this winter and above-average precipitation all through next year."
Citizens all over the Northwest are preparing for the unpredictable conditions that August will bring, and cities have planned ahead if the worst does happen and rivers and reservoirs do run completely dry, though the situation is highly unlikely so long as residents follow the water conservation advisories in their area.
To read the full article posted July 13, 2015 by NPR's Cassandra Profita, click here.
Nationwide Drought Affects the Northwest
Posted July 8, 2015 by Matt Lazo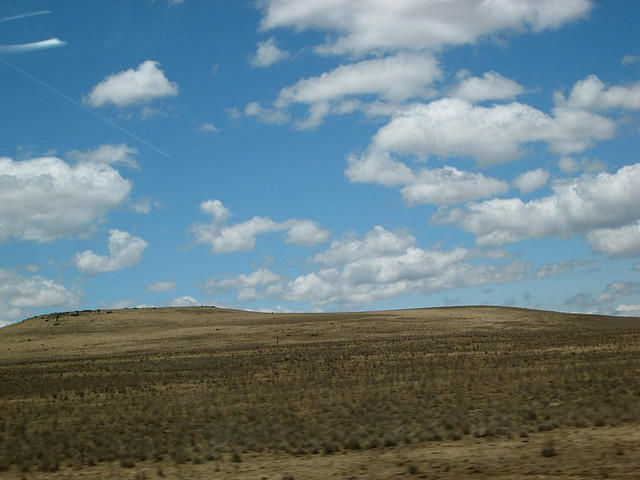 Since the beginning of May this year, speculators have been predicting an unprecedented drought year for the Northwestern US, including the Palouse region.  Northwest Public Radio has published several stories regarding this natural disaster, specifically its effects in the Northwest.
NPR's Anna King said May 5, "The Yakima Valley is one of the entire Northwest's most valuable agricultural zones… Most of those farmers will have a hard time getting the water they need this summer.  A recent federal report tallies up the Yakima Valley's snow-pack at just 11% of normal for the start of May.  That's the lowest on record."
On May 15, Washington Governor Jay Inslee declared a statewide drought emergency.  Inslees reports that snow-pack levels are at unprecedented lows, rivers are drying up, and that irrigation is even being cut off to some farmers.  Inslee declared a drought in some areas of the state earlier in the year, and has been reported since saying that conditions have worsened statewide.  A prediction made by Governor Inslee expects at least $1 billion lost in Washington crops this year.
On May 26, Washington legislature began meetings to discuss relief efforts that totaled upwards of $18 million, sponsored by Yakima Senator Jim Honeyford, which was nearly twice the amount originally requested earlier this year by the state Department of Ecology.
Reporters and politicians continue to speculate as relief efforts continue to receive funding, and farmers prepare to make sacrifices this year.
To read the full article posted May 5, 2015 by NPR's Anna King, click here.
To read the full article posted May 15, 2015 by NPR's Ashley Stewart, click here.
To read the full article posted May 26, 2015 by NPR's Ashley Stewart, click here.
North Idaho Residents Allowed Brief Visits to Their Homes After Wildfire
Posted July 8, 2015 by Matt Lazo
On Sunday, residents of the Bayview-area in northern Idaho were evacuated prior to the spreading of a wildfire to the area.  On Tuesday night, the size of the fire was estimated to be around 1,400 acres in area.  At around 8 AM Wednesday morning, residents of the area where the wildfire struck were allowed brief visits to their homes in order to grab essential items (Medications, etc.) and view the damage done.  It is reported that, as of Wednesday, six homes and two other structures have been destroyed by the fire.
As of Tuesday, an estimated 300 people were fighting back the fire, including nine 20-person firefighting crews and operators of eight fire engines, three bulldozers, four helicopters, two air tankers, three fire boats and two sheriff's boats.
The National Weather Service has issued a red-flag warning for the Idaho panhandle and northeastern Washington, suggesting "extreme fire growth potential," in the area.
To read the full article on the website of the Lewiston Tribune, click here.